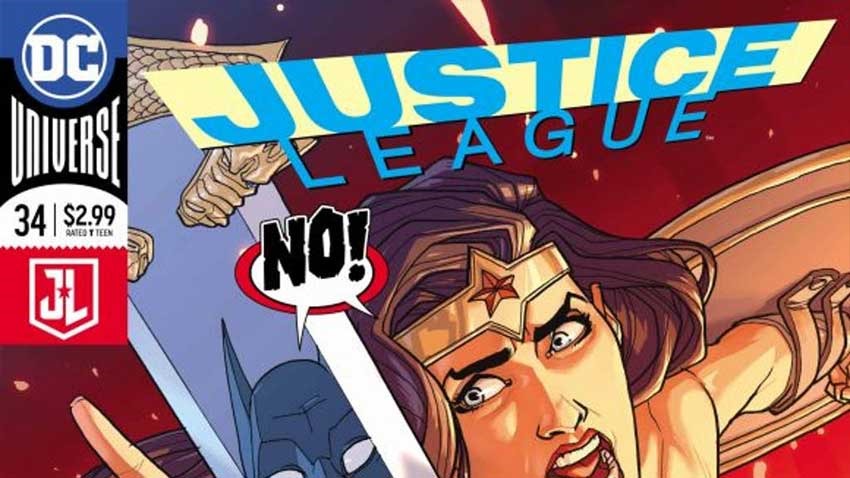 The Rebirth of DC Comics, is officially over. That's not a damning indictment, but rather a statement as to the future of that publisher and its titles. For over a year now, DC Comics have proudly slapped the Rebirth logo on all of their latest releases, a move that saw heroes get back to basics: Saving the day, inspiring the people who read their exploits and always fighting for a better tomorrow.
It's a move that worked wonders for the publisher on a tonal level, as fans flocked back to see icons such as Superman, Wonder Woman and Batman rediscovering the bonds that made them heroes in the first place. That all comes to an end soon however, thanks to some sexy new graphic design on the covers of upcoming titles.
I cannot emphasis enough just how important a good comic book cover is. It's the first thing you see on a shelf, a splash page of colours and action. Not only does a comic book cover need to draw your gaze, it needs to reinforce the character it's supporting and clue you in on the action inside of it. Not an easy task in this day and age of goldfish memories.
DC's newest comics though? They're looking damn fine. See for yourself below:
In the same vein that the Rebirth covers supplanted the New 52 era of comics, the DC Universe covers will do pretty much the same. I'm a sucker for sleek graphic design, and having this uniform appearance across all of the DC comic books available is the kind of reset that sells me on the stylistic reboot. While the Rebirth era is at an end, you can expect the lessons learnt to be carried forward in the new DC Universe that folds decades of continuity and history into one streamlined universe where heroes are needed more than ever.
Last Updated: December 1, 2017