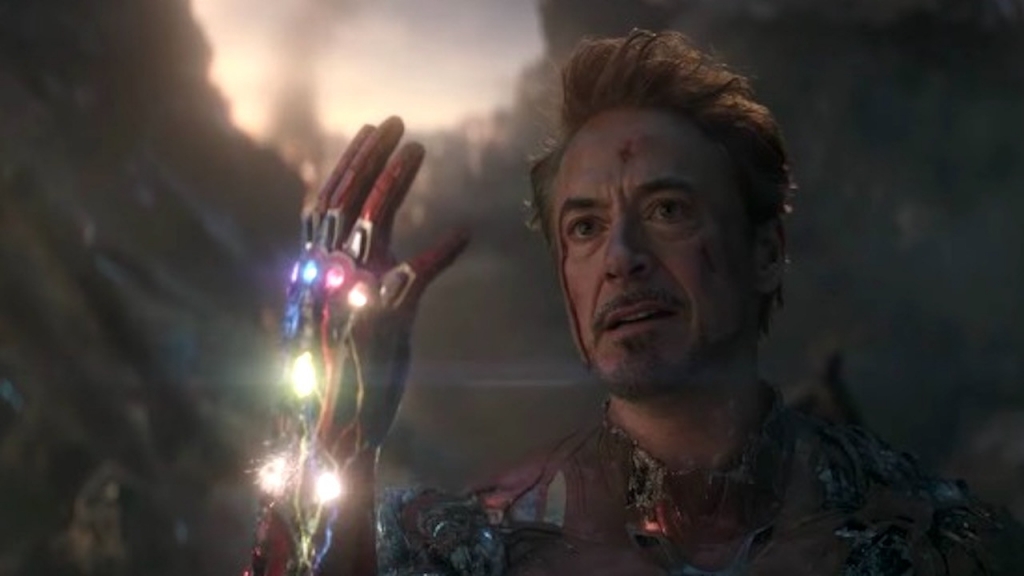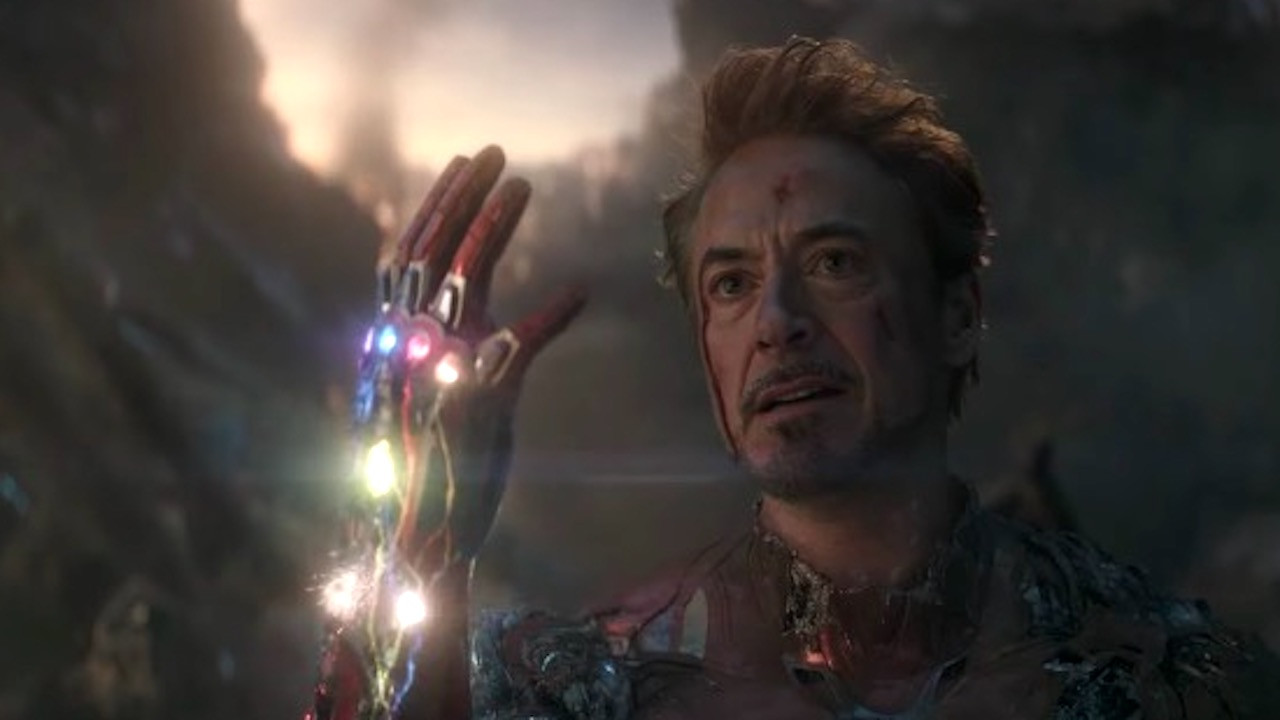 People generally don't really need another reason to hate on a big corporation like Disney, but over the weekend the House of Mouse appeared to give them one anyway. With Avengers: Endgame being the biggest movie not just of this year but of all time, it's only expected that Disney wants to extend that success beyond just box office earnings. As such, the studio has officially kicked off its "For your consideration" Oscar campaign for the movie. For the unfamiliar, these are not Oscar nominations, but merely a publicity push to get the Academy of Motion Pictures to notice particular contenders the studio feels should be taken into consideration.
That part all made a lot of sense. What didn't was one massive glaring omission from Disney's campaign, as per the studio's own awards page: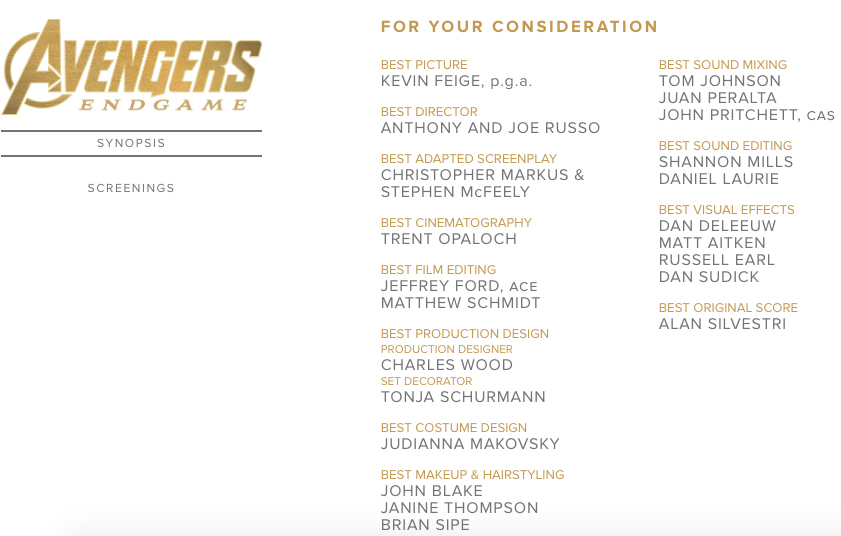 Notice a missing name there? Many fans did as they were quick to anger on the internet over the fact that Robert Downey Jr. is nowhere to be found. The actor is the father of the Marvel Cinematic Universe, with his portrayal of Tony Stark aka Iron Man being one of the most iconic and beloved characters of the last decade. And from his solo movie in 2008 up until his emotional ending in Avengers: Endgame, he's turned in one great performance after another. As such, while most fans wouldn't expect him to win an Oscar for Best Actor for this, he should at least be considered.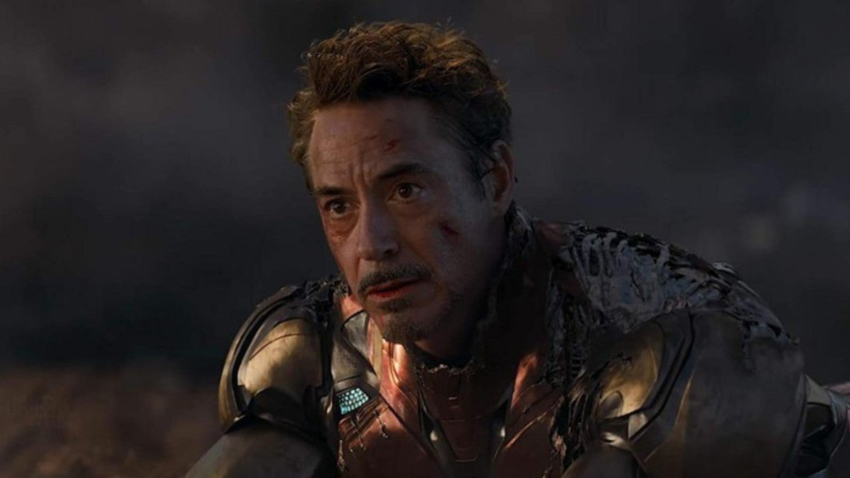 Anthony and Joe Russo, the co-directors behind Captain America: Winter Soldier, Captain America: Civil War, Avengers: Infinity War, and Avengers: Endgame, certainly think so. Just last month they were singing Downey jr.'s praises in an interview with The Daily Beast:
I just want to stump for one thing, and that's Robert Downey… We don't make movies for awards. Yes, making this was exceedingly difficult. We made the two most expensive movies ever back-to-back. But I just want to stump for one thing, and that's Robert Downey. I don't know if I have ever seen — in movie history — a global audience react to a performance the way they did to Robert Downey in that movie. There were people bawling in movie theaters, hyperventilating. I mean, that is a profound performance, when you can touch audiences all over the world to that degree. We've never seen anything like that, and if that doesn't deserve an Oscar, I don't know what does.
Jon Favreau, who directed the first two Iron Man movies, felt the same, as he explained to Variety back in June:
He has my vote for sure. I think he was able to discover and explore dimensions of the character over the course of many, many films, which is a bit of its own category. But I have to say that if you look at, especially how it began and how it ended in his performances between the first one and 'Endgame,' there was a really thoughtful arc to the character, both in his performance and how all the filmmakers contributed to that character.
So who was to blame for Downey Jr.'s name not being put forward for awards consideration? Well, actually he was.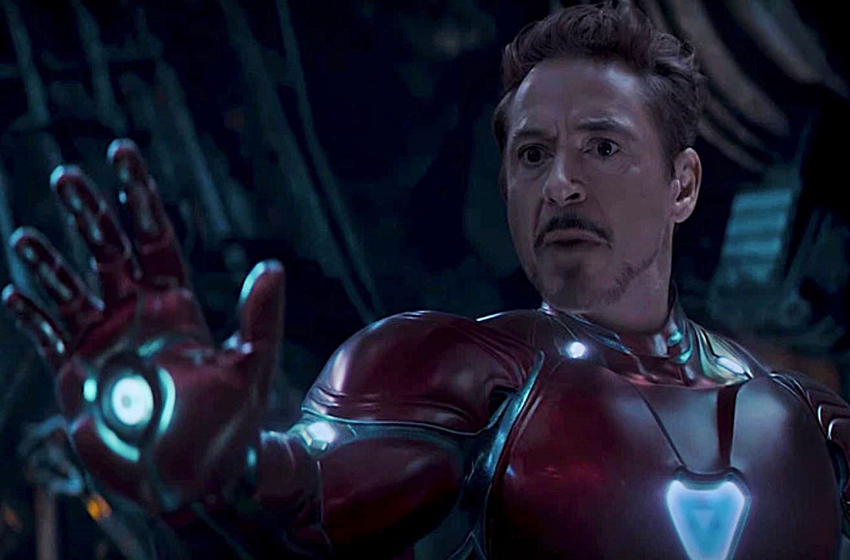 Howard Stern recently had Downey Jr. on his Sirius XM talk show as a guest and expressed his frustration about learning that the actor wasn't even being considered, saying "Because it's a superhero movie they turn [up] their nose at it. The performance is excellent. It's a totally believable character." That's when Downey Jr. explained that his omission had absolutely nothing to do with Disney.
I'm so glad you brought this up because there was some talk about [an Oscar campaign]. And I said, 'Let's not.'
It's as simple as that, I guess. Of course, this doesn't mean that Academy can't still nominate Downey Jr. for an Oscar, it just means there won't be a push from Disney to get that done. Ironically, this may be for the better.
Back in 2009, the actor had been nominated for Best Supporting Actor for his role in Tropic Thunder but ended up losing to Heath Ledger's iconic performance as the Joker in The Dark Knight. If Downey Jr. were to be nominated for Best Actor this time around, he will more than likely be going up against Joaquin Phoenix for his incredible portrayal of the same Batman villain in Joker. And he would probably lose again. Having Iron Man constantly being beaten by the Distinguished Competition surely can't be good for Marvel's image.
Last Updated: October 10, 2019