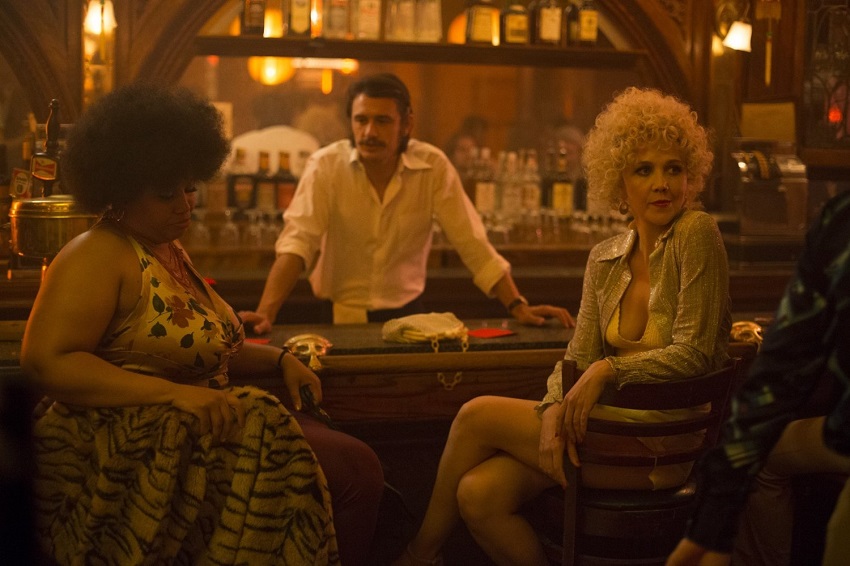 The once-king of prestige cable dramas, HBO, has fallen on hard times lately with shows like The Wire, The Sopranos, Boardwalk Empire and more a distant memory. They're currently only airing the juggernaut known as Game of Thrones (which is coming to an end soon enough) and Westworld (which is only returning sometime next year for its second season), while their "next big thing" Vinyl died a quick and miserable death. They have more in the works though as they strive to regain their throne, and one of those is The Deuce.
The show, created by The Wire's David Simon and George Pelecanos, is set in 1970s New York and charts the rise of the porn industry in the city. James Franco heads the all-star cast as a pair of twins who play a pivotal role in the creation of the industry that will eventually turn into the multi-billion dollar business we all know today. Well, I don't know, a friend told me. Cough.
Anyway, the official show synopsis is as follows:
The Deuce explores 1970s New York at the pioneering moments of what would become the billion-dollar American sex industry.
That's not particularly descriptive, so I should probably add that show will cover related themes such as the effects of the rising HIV epidemic, heavy drug usage and organised crime influence over the industry, and how the booming retail market in the mid-1908s forced the industry out of the city.
Take a peep:
I really like the look of this show, particularly its seedy and grimy '70s aesthetic and characters which is so different from the cleaner, happier '70s I'm used to seeing on TV. Attention to detail and authenticity have long been a trademark of Simon's shows, and The Deuce looks no different. Story-wise I think the show has a lot of material to mine, and having actors the caliber of James Franco and Maggie Gyllenhaal to deliver it does not hurt at all.
I'll be a bit surprised if this become a major breakout hit for the cable network given its subject matter, but it definitely looks good and should find an audience. I'll watch it for the plot.
What do you think?
The Deuce will start airing its eight-episode-long first season on 10 September.
Last Updated: August 8, 2017