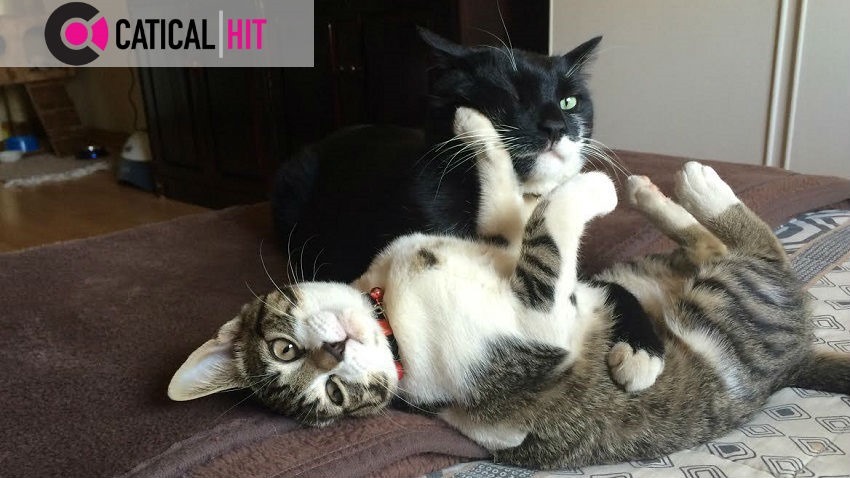 I got myself a Rasberry Pi for Christmas, and I've only just recently gotten around to turning it into a retro gaming console. You know what it's taught me? Old games are effing hard! Seriously Capcom, what were you thinking unleashing the likes of Mega Man 1 onto innocent consumers?
Anyhow, onto more important things. It is with great sadness that I announce that I am leaving Critical Hit. I always planned to move onto something different in 2017, but I always thought I'd still write for the site in some capacity – maybe the odd review here and there for example. Unfortunately, with the new job I have taken, it doesn't seem like that will be possible (it's a bit of a conflict of interest in my eyes), at least not in the immediate future.
Though I'm definitely excited about the new adventure that lies ahead of me, I am heartbroken that I am leaving this wonderful team behind. They are passionate, talented, dedicated, and just goddam awesome to work with. I'm going to sorely miss our office discussions, which more often than not bordered on absurdity.
I'd like to thank Geoff for giving me this opportunity. Several years ago, I dropped him an email asking if I could submit a piece or two. He kindly gave me the go ahead, and that opened up the door for me to do something I've always dreamed of doing.
I can say that I wrote about games for a living. I can say that I had to actually sit down and play something for work, so I could review it. I can say that I was flown to different parts of the world just so I could preview code before it reached the hands of consumers.  I can say that I've been to Gamescom, BlizzCon, and even the biggest show of them all, E3. I can say that I've met some of the creative people who made the very games I love playing.
I've made vivid memories that I will carry with me forever. More than that though, and more importantly I think, I've forged awesome new friendships.
To Alessandro, Marco, Darryn, Gavin, Geoff, Kyle, and Zoe – the original Lazygamer team – thank you for everything; the general banter, philosophical discussions, and all the laughs. ALL OF THEM! To the original The Movies team; Craig, Kervyn, Nick, Noelle, Tracy, and Trevor, I'm sorry our time together was so short. I would've loved to work with you all for a lot longer! Last but definitely not least, to you the readers, thank you for everything;  the comments, the memes, the giggles… everything. It has been such a pleasure writing for you!
Best Stories
Let's start with some real good news, shall we? Here're a whole lot of competitions we're running that you should totally enter:
If you're a fan of racers, you'll be happy to know that the first trailer for Project Cars 2 was leaked earlier this week. Check it out:
If racing ain't your thing, fine, how about some Batman? Apparently a new game is going to be announced come March the 8th!
Worst Stories
In WTF news this week, PETA has called for a ban on plastic fur worn by Warhammer figures. No really, we're not making this up! Plastic figurines need to stop sporting fake fur, because it's sending the message that such a thing is acceptable. Well with that logic, I'm surprised more people aren't out and about reenacting the bloody battlefields of Warhammer.
Ben Affleck is no longer directing The Batman. I only consider it a potential piece of bad news because I consider him a great director. I was looking forward to seeing his take on the caped crusader. At the very least, he'll still be acting in and producing the film. Phew!
Lastly, Trump decided to impose a ban on Muslims a couple of days ago. That in itself is already WTF, but it carries some other ramifications that you may not have considered. For example, it's having an impact on eSports.
Random Stories
This week, it came out that Conan: Exiles would allow players to generously play around with their endowment. That's already quite random I guess, but not as random as this NSFW video that Darryn put together:
I don't have any intention to grab the Nintendo Switch anytime soon, and thus, the new Legend of Zelda, but this new Nendoroid figurine? Holy hell – just shut up and take my money already. That thing is too damn cute for its own good!
It's either that, or this Horizon Zero Dawn Collector's Edition. Damn you gaming industry, why must you hate my wallet so?
Editorials, Previews, and Reviews this Week
Hit or Miss: The 89th Academy Award Nominations
Bravado Gaming – The hero SA needs or the one it deserves
Fitbit Charge 2 review – a great, feature-filled fitness device
Resident Evil 7: Biohazard review – a terrifying and excellent return to form
Darling Brewery – fantastic atmosphere and some great beer
Collateral Beauty Review – A quotable piece of therapy – if not entertainment
CAYNE Review – Barefoot and pregnant in space is only the beginning of the horror
Poochy and Yoshi's Woolly World review – A slight compromise on platforming magnificence
Nioh Review (in Progress) – Immensely satisfying samurai action
Mighty Morphin Power Rangers: Mega Battle Review
Yakuza 0 review – An engrossing origin story that's perfect for newcomers and a treat for veterans
It may be nearly 20 years old, but Castlevania: Symphony of the Night is still amazing
Matty's Top 10 games of all time (for now)
A personal wishlist: 8 things I want to see in Overwatch
Seven directors we'd love to see helm The Batman
5 games to play on your new PlayStation VR
Sriracha Showdown – Who's got the best locally available Sriracha?
Header of the Week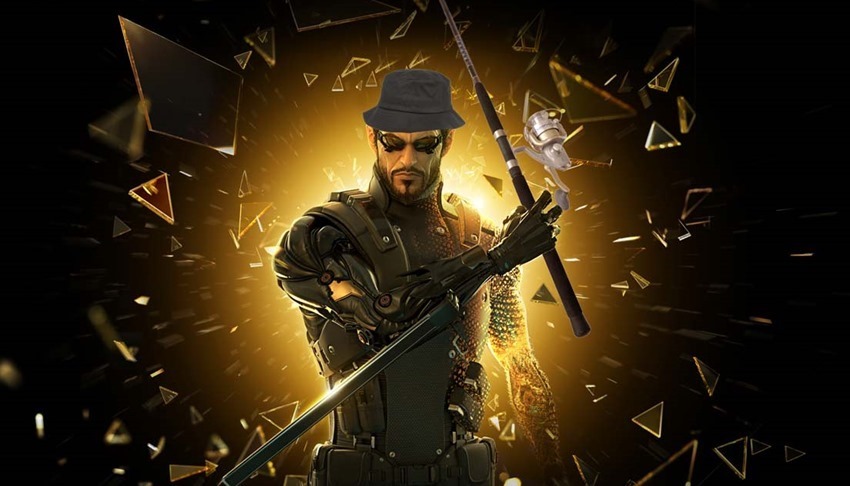 Deus Ex is taking a vacation, and according to Darryn, Adam Jensen is off to do some fishing. That Photoshop (we never asked for) is just too glorious to not feature here.
Comment of the Week
Remember that PETA request to ban Warhammer figures from wearing fake fur? Dutch Matrix explains why it's so important. Just look at this legit testimony:
A mother sits on the steps of her stoep, dabbing a tissue at a tearful eye. Once again she takes in the horrible blood soaked scene in front of her and again, for what seems to Paul the hundredth time, she starts bawling. "I don't know what happened!" she admits as she stops crying long enough. "I just bought little Pieterjie a Warhammer statue, next thing I know he takes the broodmes to poor Twinkies yelling MUST.WEAR.IT'S.FUR!!!! Winter is COMING!!"
Oh you!
Bonus Premium Content
Here's a video Darryn and I have always loved because REASONS:
Next up, my own choice, a classic Wronchi animation:
And then something from Kervyn:
Lastly, a little something something from Geoff:
So long everybody. Thank you for everything, really, from the bottom of my heart!
Last Updated: February 3, 2017