WOLOLOLOLOLOLO! Recognise that? Then you recognise the golden age of real-time strategy on PC. An age of Woad Raiders, Vikings having two elite units to make up for their rubbish tech tree and finding out that some bastard has walled you off while your villagers were being slaughtered by the most tenacious of warthogs.
An age…of empires.
I've got many a fond memory of Age of Empires, a series of real-time strategy games from Microsoft that were pitch-perfect in their balance of exploration and conquest. While Age of Empires II was the highlight for me, I never quite got into its third instalment. It was a fine game, but something just felt…off. Maybe it was the dramatic shift to 3D visuals in an age where such graphics were still in their infancy in that genre, or maybe it was the odd resource-gathering system.
Perhaps the fourth time is the charm then, as Microsoft unveiled Age of Empires IV last night. Developed this time by Relic Entertainment, the studio behind the Dawn of War series, this marks the first new Age of Empires in the main branch of the franchise game since 2005. Developer Ensemble Studios may have closed up shop in 2009, but the series lived on with a few mobile games in the last decade and the superb HD version of Age of Empires II.
Here's the first trailer for Age of Empires IV, which charts the fall of the Roman empire all the way through to the American war for independence and beyond. I swear, that narrator is doing an uncanny job of imitating Morgan Freeman:
While Age of Empires IV is still a ways away, there will be some older content released in that gap: Definitive editions of Age of Empires II and III, as well as a remaster of the very first game. I've got one question for Microsoft though: Just why does Jimmy want so many cheese steaks?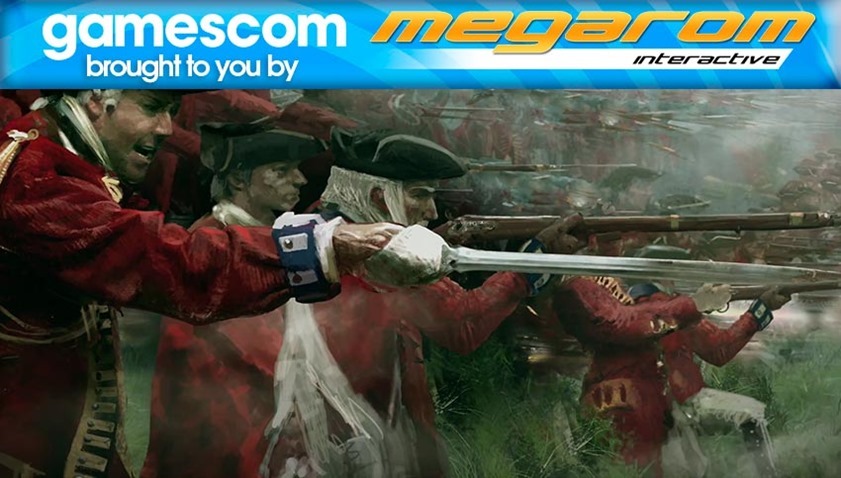 Need more Gamescom in your life?
Check out our Gamescom 2017 portal powered by Megarom Games
Last Updated: August 22, 2017