Supposedly due to South Africa's laws and regulations surrounding online gambling, local players have essentially been barred from participating in this latest content patch.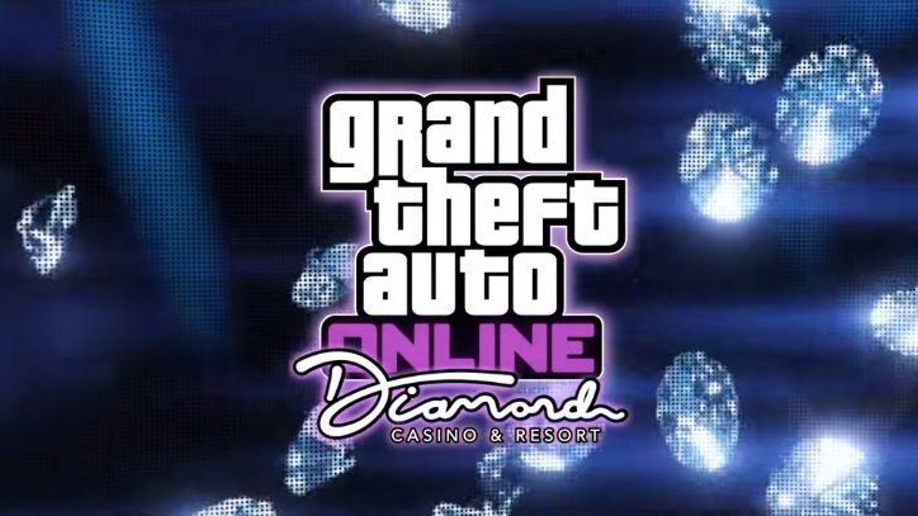 Grand Theft Auto isn't exactly the squeakiest clean video game. With all the drugs, hijacking and straight-up mass murder, one can understand why people not engrained in the gaming community have historically raised such a fuss about the game's morally dubious content. Yet the one aspect South Africa will absolutely not stand for is gambling. Online gambling to be specific as players found out the hard way when they attempted to participate in the latest content update that brought a casino and a bevvy of gambling options into the game's world. The Diamond Casino and Resort is one of the largest updates to hit GTA Online, bringing in new missions, cars, clothing and of course, the aforementioned gambling.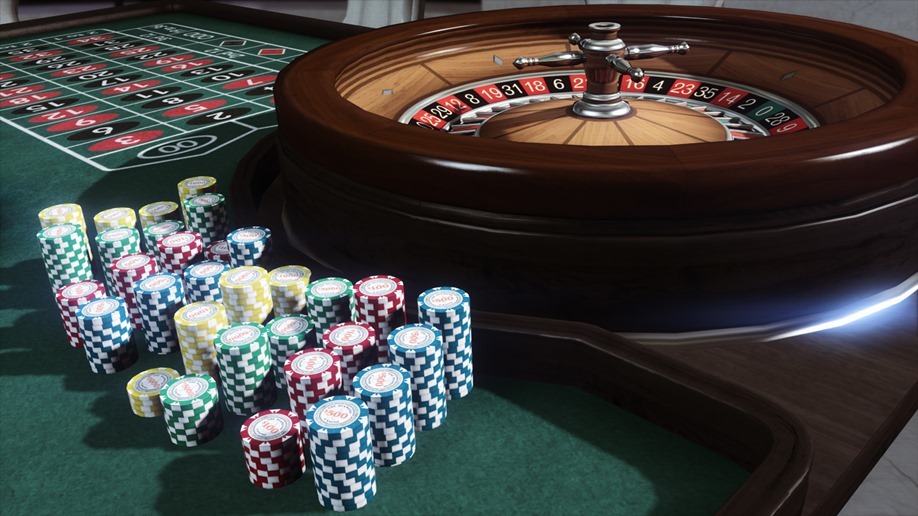 Yet when South African players attempted to join in on these high-stakes activities, they found their attempts were blocked due to South Africa's laws regarding online gambling. The story, initially broken by NAG, highlights one player who took to Twitter with his frustration at not being able to enjoy the new in-game activities. While SA players can visit the casino and walk around the area they're unable to interact with anything, rendering a large chunk of this free DLC useless. South Africa isn't the only country to experience this problem with the DLC; in fact way more countries that you'd expect are unable to access this new content. A list complied on Reddit highlights a shockingly long list of countries that have been unable to participate, including Greece, Poland and South Korea.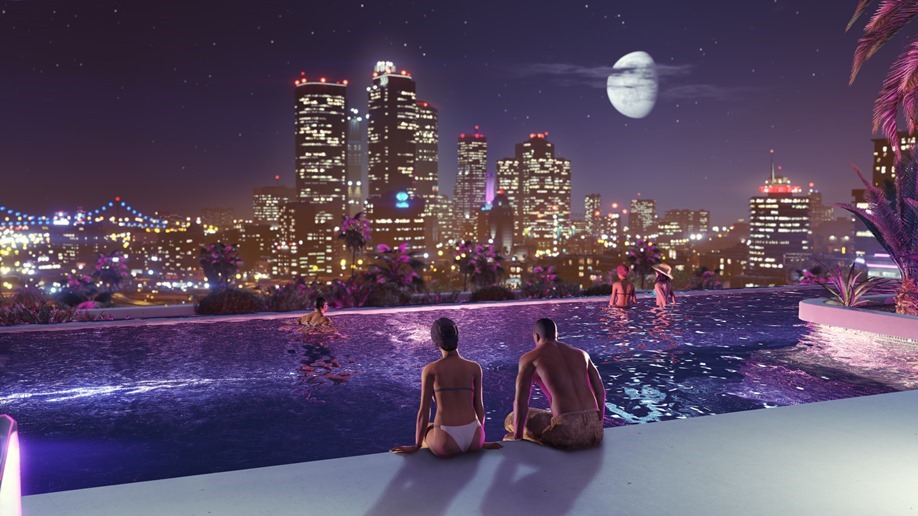 While this problem is clearly not an isolated incidence and revolves around the large variety of laws surrounding online gambling, the waters become far murkier when you look into it deeper. Many have suggested that the reason gambling in GTA Online has been barred in South Africa is due to the ability for players to use real-world money to buy in-game cash in the casino and while this is true, it's also possible to just use the in-game currency earned by merely completing missions. Furthermore, gambling is also an option in fellow Rockstar game Red Dead Online, yet South African players have not been banned from that. If this is due to the monetisation model of buying in-game currency with real-world money, why aren't the dozens of slot machine games available on mobile targeted by these online gambling laws? Hell, we could take this one step further and apply this to loot boxes that require real-world money to buy and open. Why are those not affected?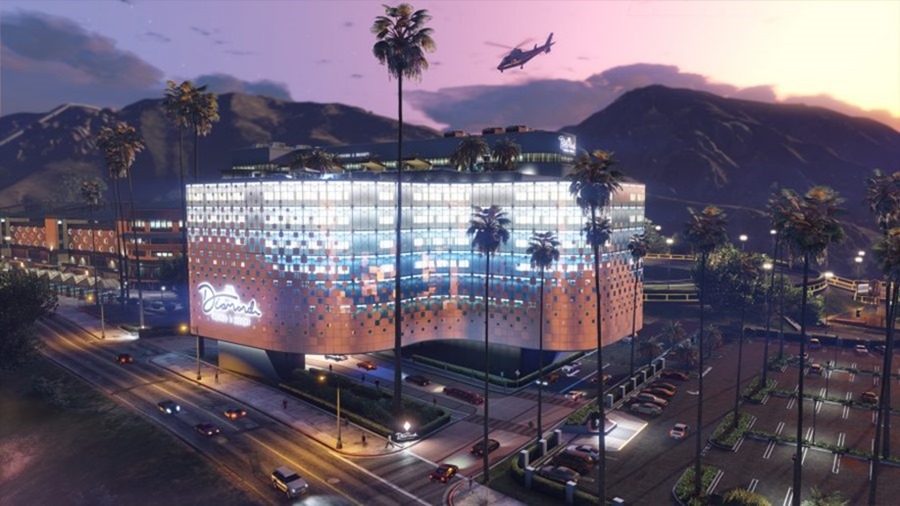 Many users took to Reddit to air their frustrations regarding the content ban in South Africa, many citing the laws regarding online gambling as the reason for why this is the case, yet no-one seems sure what exactly these rules apply to. In a thread on the Reddit post highlighting all of the affected countries, one user stated that online gambling is explicitly illegal in South Africa but was refuted by others who cite the hundreds of online casinos accessible in South Africa, as well as worldsportsbetting.com, a popular website used to gamble on sports events from around the world. Another user, u/thedavidventer elaborated on these complaints:
Why is South Africa on this list? Online gambling is NOT illegal here. It's illegal for South African based casinos to have online games but we are legally allowed to gamble online, provided the online casino and site is based in / hosted in a different country. PiggsPeak from Swaziland, for example, is a popular online casino in South Africa. There are many others that cater to South Africans. We also have plenty of other gambling games available on the iOS App Store for example, all of these other casino games allow South Africans to purchase game chips with real money and as with GTA, you can't win real money, only spend it. Why are these game features blocked in South Africa???!!
At the current time of writing PiggsPeak is also unavailable in South Africa, with the country not even being included in the "country select" drop-down menu. That's because it's been illegal since 2007. A search for online gambling in South Africa turns up a variety of websites that allow users to participate in sports betting, poker, and bingo but all of these activities are hosted on third-party sites based in foreign countries. If this is indeed how online gambling can be conducted, then GTA Online should be exempt due to being hosted outside of the country.
World Sports Betting does state on the website that it is "Licensed by the Gauteng Gambling Board" as well as the National Gambling Board, which may explain why GTA Online doesn't fall within these regulations. It's unknown at this time whether Rockstar has an official gambling operator's licence, but if they don't this could be why their casino has been rendered inaccessible in South Africa, but it might just be the case that Rockstar elected to bar countries that have similar laws rather than go through the process of being approved by an official gambling board. A search on the National Gambling Board's regulations regarding online gambling flat out states that online gambling is illegal unless conducted through online bookmakers licenced within South Africa, which applies to sports and horse racing, amongst other things.

We asked South African lawyer and video game aficionado Nick Hall, and he's clarified the situation.
Online gambling is in a bit of a messy place at the moment. The current status is this: It is only legal to partake in online gambling in South Africa if the online casino/operator has a licence to do so. This is where it gets tricky, currently the only licence one can get is for online sports betting. Regulations to create a broader online casino licence have been in the pipeline, on and off since 2008 but it has been met with a lot of criticism and flip-flopping on whether it would actually be allowed.

Currently, there is a bill before parliament that would seek to address some of this, but based on the sub-committee hearing that took place in July this year, it looks as though this bill is going to be squashed, or at the very least sent back to the drafters. There seems to be quite a bit of opposition in government to making online gambling fully legal, so I wouldn't expect this to get resolved quickly.

The Supreme Court of Appeal made the judgment in the Piggs Peak Poker case (Casino Enterprises (Pty) Ltd v Gauteng Gambling Board and Others) that when a person in South Africa gambles on an online casino, the gambling takes place in South Africa, regardless of where the online casino's servers are based, and even if that casino has a valid licence to operate in its home country.


According so s5 of the Gambling Act, something is "gambling" when:


(i) it is played upon payment of any consideration, with the chance that the person playing the game might become entitled to, or receive a pay-out; and
(ii) the result might be determined by the skill of the player, the element of chance, or both;

Pay-out is further defined in s6 as:


a pay-out is any money, merchandise, property, a cheque, credit, electronic credit, a debit, a token, a ticket or anything else of value won by a player—
(a) whether as a result of the skill of the player or operator, the application of the element of chance, or both; and
(b) regardless of how the pay-out is made.

However, the following is excluded: "Neither of the following is a pay-out: (a) An opportunity to play a further game; or (b) a prize given to a participant or team of participants in a sporting event"

I'm prepared to say that because players can specifically buy chips with real-world cash in GTA Online, it would meet the definition of gambling as defined. There is the payment of consideration, and now because the chips themselves have a link to real-world currency, any winnings will amount to a pay-out as they are now "something of value". This is distinctly different to the case in RDR2 and even those mobile slot machines, since there is no "payment" to play the game (RDR2 is still a premium title, but you are not charged real-world currency every time you want to play poker in the game
Of course, a workaround could be to use a VPN to change the location of your IP address, yet this isn't exactly the most legal thing to do in this case. While Rockstar hasn't explicitly locked down on those using VPN's to spoof their location data, it's still fairly common knowledge that to do so is a dubious way to access content unavailable in certain regions. This whole situation seems to be a mess of inconsistent, poorly implemented legislature. While South African players can at least take solace in the fact that they aren't the only ones affected by these online gambling regulations, it doesn't change the fact that this has come as a surprise to many. Why this information was not communicated by Rockstar ahead of the update's release is also unknown as fans would probably have been more forgiving regarding the implementation of these laws if they were provided with some forewarning.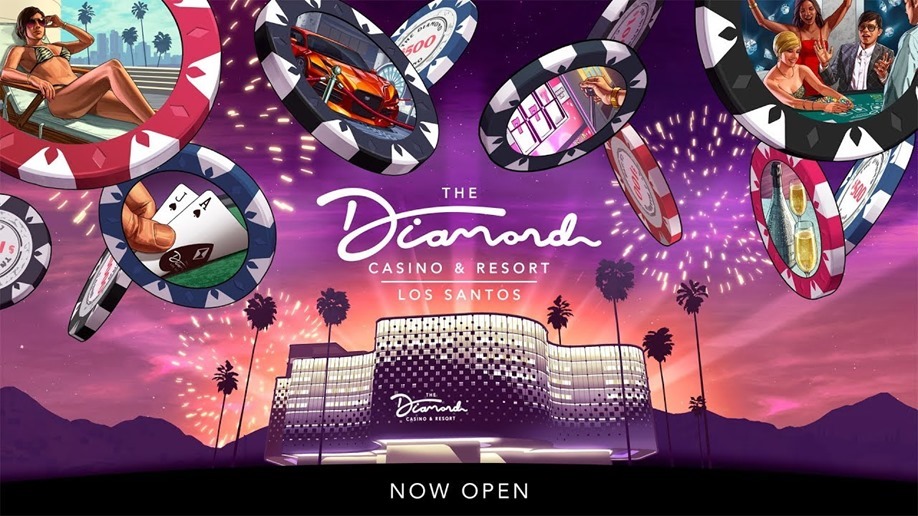 Critical Hit has reached out to Rockstar and 2K asking for an official statement regarding this controversy.
Says Hall:
"It is important to note, that the SA Government or even the Gambling Board has not played any part in this (if they have, I'd be very surprised). Rockstar has decided, based on the advice of its legal team, that it would be too risky to make the casino available in South Africa."
Last Updated: July 24, 2019