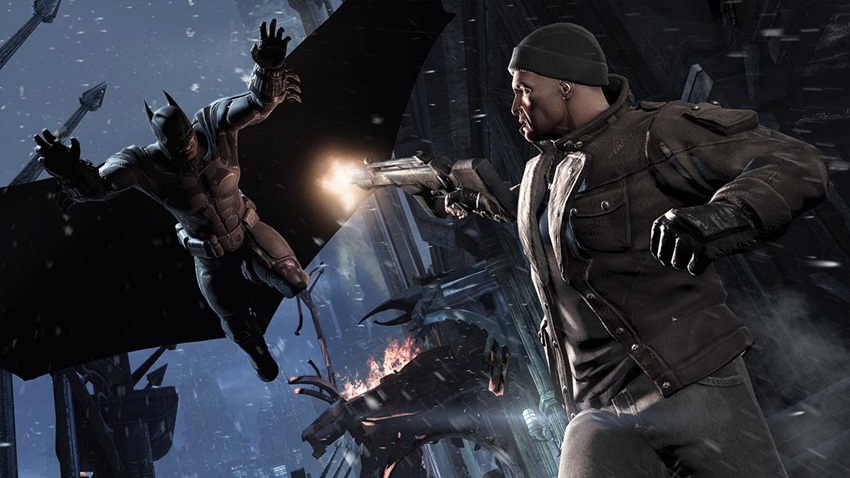 DC Comics and Warner Bros. may not have the same level of love that Marvel does when it comes to big screen adaptations, but the position is somewhat lucratively reversed when it comes to smaller screens and consoles. Warner Bros. and their video game division have been killing in that interactive space, with games such as NetherRealm's Injustice: Gods Among Us and Rocksteady's (And Warner Bros. Montreal!) Arkham series redefining not only Batman but the action genre itself over several years.
Pity that the Arkham franchise is otherwise finished, isn't it? Well riddle me this, detective! What's an easy way to double your money? Answer: Put it in front of a mirror! Double-answer: Make more Batman games of course. And according to one Warner Bros. Montreal developer on Reddit, the team behind Arkham Origins is busy working on a sequel that takes place three years after their first game, which they call Arkham Insurgency. Take it all with a pinch of salt of course, but the game details so far are: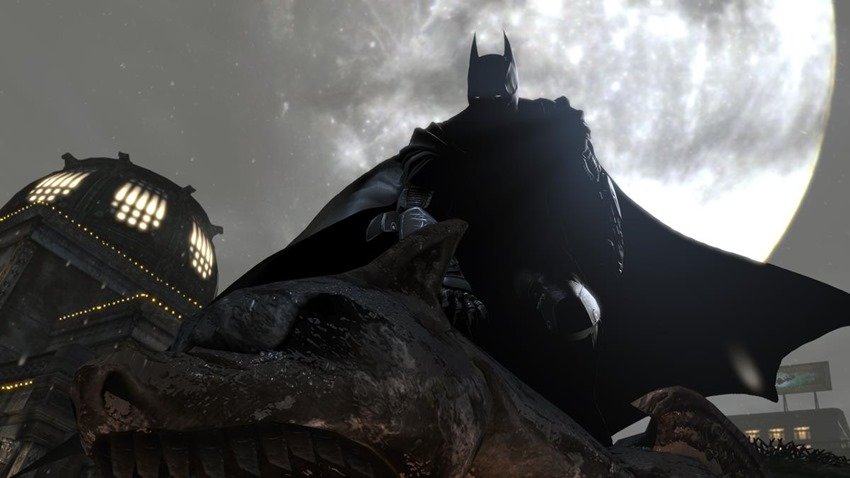 Arkham Insurgency uses the Arkham Knight engine
Dick Grayson pops up as Robin in this prequelish sequel, two years into the gig already
A new coastal area of Gotham roughly the same size as the Arkham Knight map will house the game, with new interiors that can be explored in most buildings
Players can also access Wayne Manor and the Batcave via fast-travel
A mass breakout has occured at the Blackgate prison and Arkham Asylum, while Gotham City is reeling from several terrorist attacks in recent days that have been orchestrated by the Court Of Owls
The secretive Court of Owls views Batman as a threat, thus organising the mass breakouts as a means to eliminating him
Owlman (hopefully James Woods voices him) leads the assault, murdering the Court of Owls and unleashing the Talons as elite opponents that players encounter
Maxie Zeus, Dollmaker, Killer Moth, Anarky, Two-Face, Blockbuster, Ventriloquist, Cornelius Stirk, Tweedledee and Tweedledum, Dusan al Ghul, Mad Monk, Dala and the Riddler will also be present to menace the dark knight
The Joker returns, although this time as an ally of sort as he offers aid to Batman while he embarks on a mission of his own
While the Gotham harbour has been sealed off by the police, the area will still house several trapped civilians
The Batmobile has been substantially retooled, to be a pursuit vehicle that has no battle-mode whatsoever
Batmobile combat is built around chase sequences, as players use its superior speed to pull ahead of enemies and then disable their vehicles with its built-in arsenal
Dual-play is back, but the mechanic for dual takedowns has been stripped away. Players will instead have access to new moves and skills which can be upgraded
The core combat is largely the same, but the emphasis on one-on-one battles has been expanded on to be more complex than the usual rhythm of blocking, countering and attacking
Alfred, Lucius Fox and Barbara Gordon will offer aid to Batman
Warner Bros. Interactive are aiming for a November release date, although optimisation issues could see it pushed back further until next year
Sounds pretty detailed then, but take it with enough salt to become a sodium-gimmicked sueprvillain who runs around cutting people and then rubbing salt in their wounds. Note to self: Run this idea past Ben Affleck. The only real paper-thin link that this may be legit then? The fact that Warner Bros. Interactive have a game announcement coming next month. Which is probably that sequel to Shadow of Mordor.
Man I hope this game is real and has a Martha Easter egg.
Last Updated: February 27, 2017