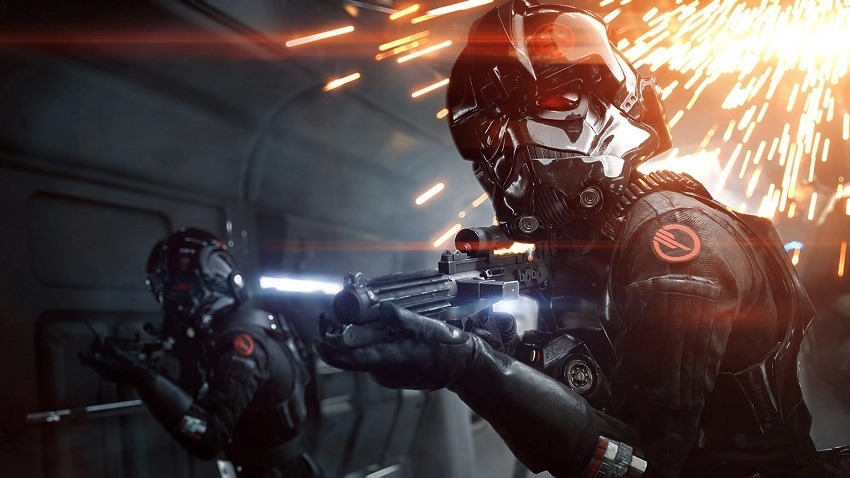 EA hasn't been having the best week from a PR standpoint. Battlefront II is getting slammed for its exploitative economy, and EA's own changes came with their own versions of caveats that just seemed to make things worse. So when some Origin users seemed to stumble upon a missing refund button for pre-orders of Battlefront II, it might have been easy to assume it was another one of EA's ploys to reduce the number of people attempting to cancel their orders. That's not the case.
The post, which appeared on Reddit and quickly rose up the ranks as the most popular post on the game's Subreddit, showed a page with game orders that would traditionally feature a refund button next to them. The absence had people assuming that Battlefront II had been altered specifically, forcing players to sit through a long in the tooth customer call to get their money back. The truth is that's always been the case – for pre-orders at least. And since Battlefront isn't actually out yet, that's exactly what everyone was getting all confused over.
Ever since the system was implemented (and the topic of many forum posts over the years), pre-orders for games on Origin can't immediately be cancelled with the press of a button. Players in this case would need to contact customer service to reverse the order. Once a game launches though, the refund button on the page in question appears, giving customers an easy way to refund their title according to a strict set of requirements.
So yes, EA is struggling to convince most that their predatory loot crates in Battlefront II are something that is positive going forward. And as much as it might be easy to see this as another anti-consumer move, there's really no exception being made for Battlefront II.
Last Updated: November 14, 2017