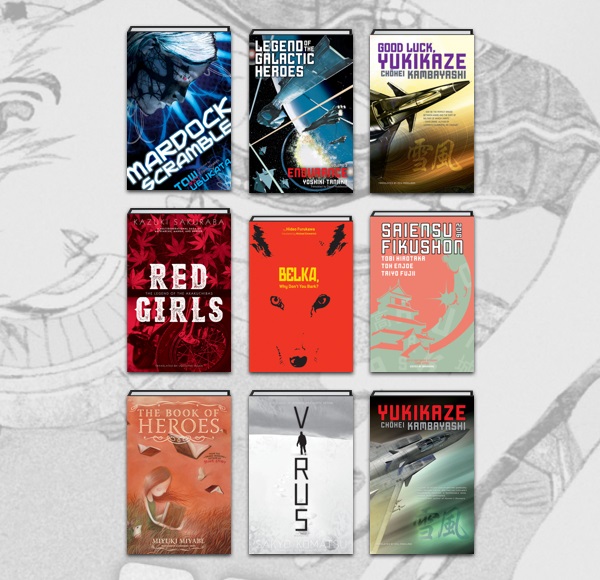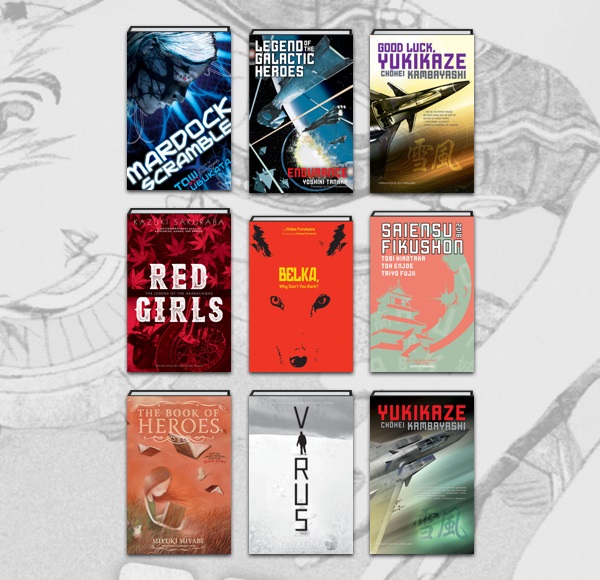 I've read and enjoyed a lot of science fiction and fantasy over the years, and I think I've gotten pretty good at identifying if an author is British or American from the way that they write and approach their subject – they're the countries of origin of the authors who've written the vast majority of my reading material after all.
It's only over the last several years, thanks to ease of access and vastly improved translations, that I've been reading works from Polish, Russian, Chinese, and more, authors that often provide a different perspective from what I've become used to over the years. That's why the latest offering from Humble Bundle is right up my alley.
Haikasoru is a website dedicated to bringing Japanese science fiction and fantasy to the English-speaking market. The newly released Haikasoru Bundle aims to bring Japanese science fiction to curious English-speaking readers (like me! and hopefully you too) with a collection of space opera, military science fiction, science fiction, children's fiction, and more, from both new and established Japanese authors.
The bundle consists of four tiers and this is where your hard-earned space bucks will go. A grand total of $1 will net you the following five titles in the first tier:
Belka, Why Don't You Bark? – Hideo Furukawa
The Book of Heroes – Miyuki Miyabe
The Ouroboros Wave – Jyouji Hayashi
Yukikaze – Chohei Kambayashi
Saiensu Fikushon 2016 – 3 short story anthology
The second tier will set you back $8 and includes the following in addition to the above:
The Cage of Zeus – Sayuri Ueda
Mardock Scramble – Tow Ubukata
Red Girls: The Legend of the Akakuchibas – Kazuki Sakuraba
Self-Reference ENGINE – Toh Enjoe
The third tier is $15 and will earn you even more reading pleasure:
Good Luck, Yukikaze – Chohei Kambayashi
MM9 – Hiroshi Yamamoto
Orbital Cloud – Taiyo Fujii
Virus – Sakyo Komatsu
Finally, the fourth tier costs $20 and will grant you the following:
Legend of the Galactic Heroes, Volume 1: Dawn – Yoshiki Tanaka
Legend of the Galactic Heroes, Volume 2: Ambition – Yoshiki Tanaka
Legend of the Galactic Heroes, Volume 3: Endurance – Yoshiki Tanaka
And there we have it. It's an intriguing bundle for science fiction fans that gives you a lot of bang for your buck, or bucks depending on which tier you choose.
What do you think?
Last Updated: September 29, 2017