What is a bandicoot even? That's a question that I never once thought to ask in the late 90s and early 2000s, an age of CD Walkmans and the explosion of Boy Bands on the music scene. The 1990s were weird, but wonderful if you were a gamer. Sony had managed to launch a sneak attack on both SEGA and Nintendo, earning mainstream appeal with the PlayStation and a library of games that got the masses interested in their flat grey box.
Crash Bandicoot was undeniably a system-seller for the console in the early days of its existence. Cleverly marketed and positioned globally, Crash Bandicoot was the mascot of an age when every video game developed seemed to hail from the offices of studios named after all manner of wailing animals. Naughty Dog's trilogy of the finest taste of Australia since Crocodile Dundee hit VHS was a golden series of games before they made a name for themselves with treasure plundering and the horrors of apocalyptic shrooms.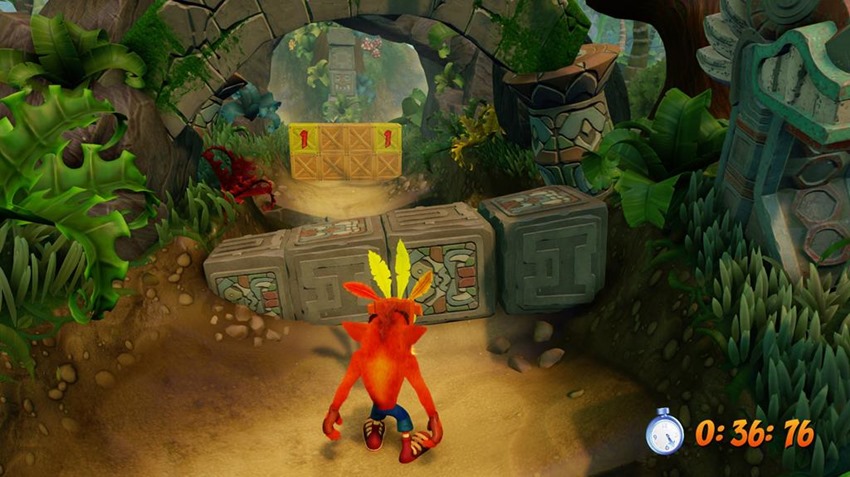 That's all in the past though. Crash Bandicoot is a relic of a time before pre-orders, before rampant marketing a year ahead of time and an untethered connection to the internet. Throwback Thursday to the max, Crash Bandicoot is a fossil in jorts from an era that was broadcast in a square aspect ratio. A fact that makes the N.Sane Trilogy spectacular.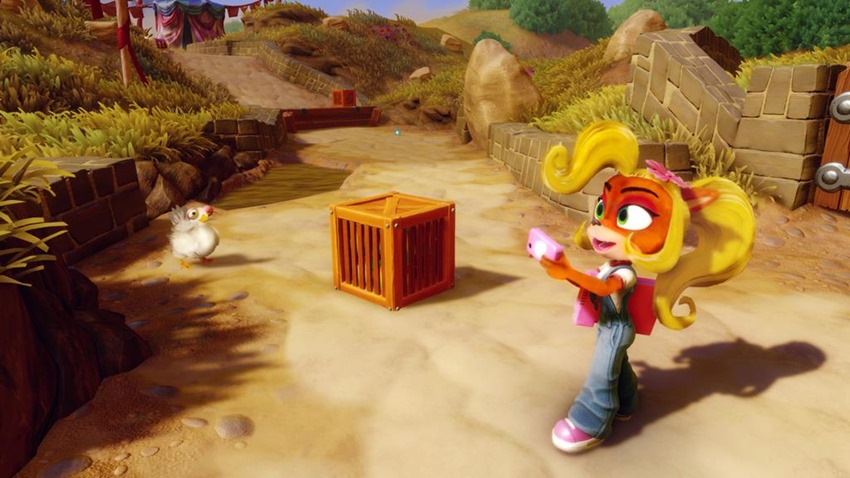 Quick rewind: Some of you might be too young to have even slapped your hands on the original PlayStation controller to really know who Crash Bandicoot was or about. To understand the love for the franchise, you have to take a look back at Naughty Dog's novel idea for a platforming game back then: Tale the usual two-dimensional perspective and rotate it using the fancy new horsepower of the PlayStation.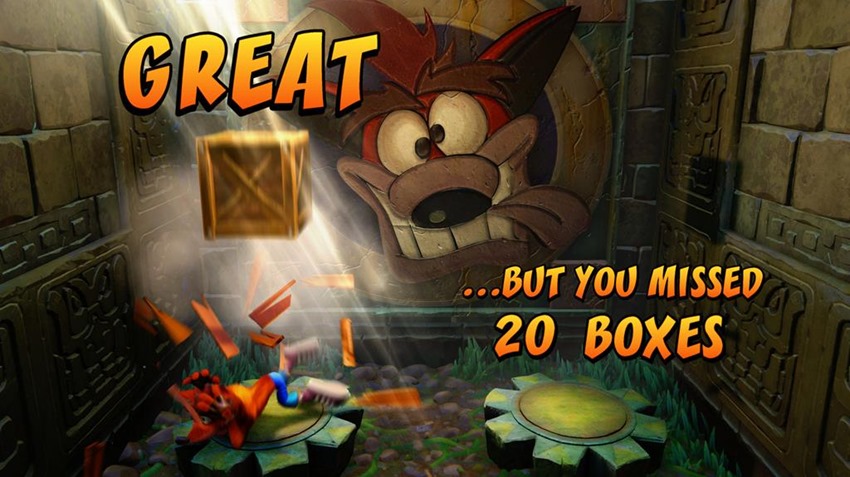 The result was a unique perspective for a game that borrowed many an element from established players in the genre. Moving forward as you smashed through crates and enemies was unheard of at the time, a massive departure that won Naughty Dog a tonne of love and acclaim. Crash himself was a lovable doofus, an escaped experiment from the labs of Doctor Neo Cortex who could spin like a Tasmanian devil and hop like around like a certain Italian plumber in blue dungarees.
You look past some of the more blatant influences, however, and there was a certain rhythm and flow to Crash. A grace of moving forward (and occasionally back to a 2.5D plane in line with traditional platformers) and spinning your way past any obstacle. Vicarious Visions may have had to rework ancient assets from the ground up for this remaster, but the established architecture of what Naughty Dog created doesn't just stand the test of time: It still shines brightly thanks to the new coat of fur-K paint that Vicarious Visions applied.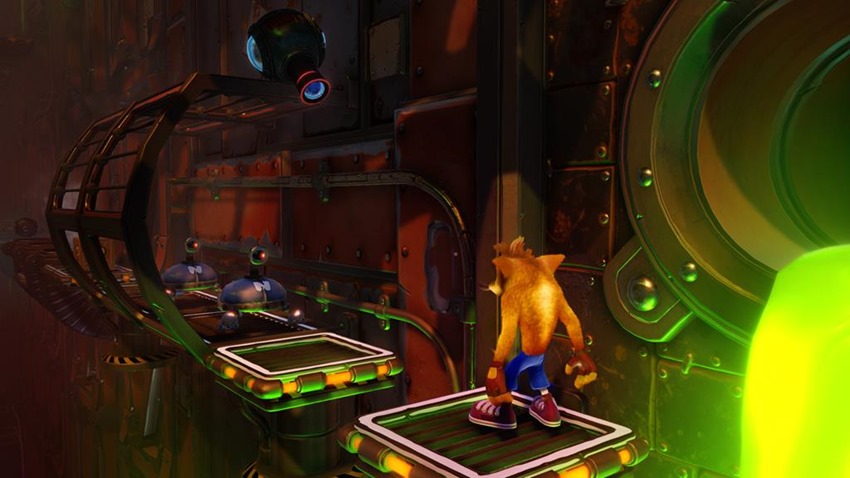 This is a master class in level design. Crash Bandicoot was never easy, more often than not being responsible for many a controller being embedded in the screen of CRT TV after failing to clear that damn secret fortress level on the Wumpa Wumpa islands yet again. Yet, that challenge was always inviting and always pushing you to be that little bit better. To come back for another go at clearing the stage, Uka-Uka's grinning face be damned at the game over screen.
That's the Crash Bandicoot that I remember from my childhood. This whole week, I attempted to play the game without resorting to donning a pair of rose-tinted nostalgia glasses. That was almost impossible to do. After almost twenty years, a revisit to one of the most important trilogies of my life felt natural. Many a weekend I'd rent Crash Bandicoot, having earned the right to do so after spending weeknights washing cars in my suburb for a few bucks because my addiction was so great.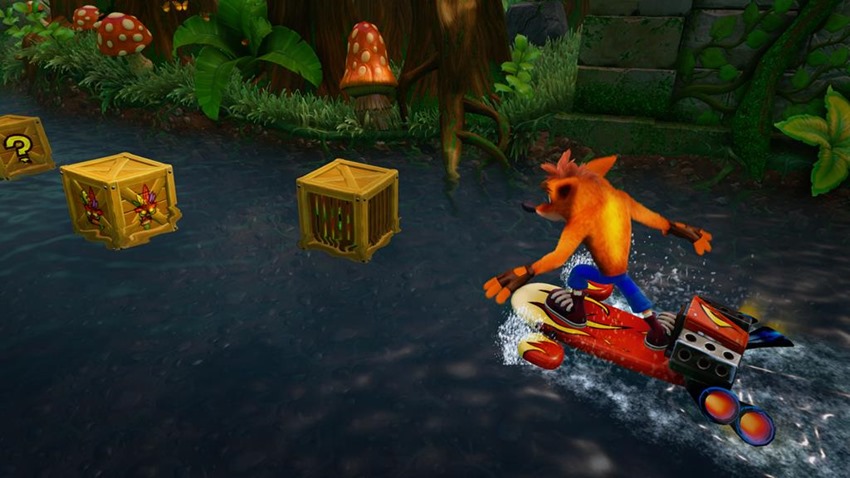 A coin here, a coin there…it all went to Crash. I was rubbish at the game then, and I'm still rubbish at it now and I can't stop smiling. Vicarious Visions have managed to make my memory of these cult classics feel more alive than ever before and I'm grinning like a pinhead as I miss a jump yet again or forget that I can't bounce a turtle that has a spinning saw-blade for a shell.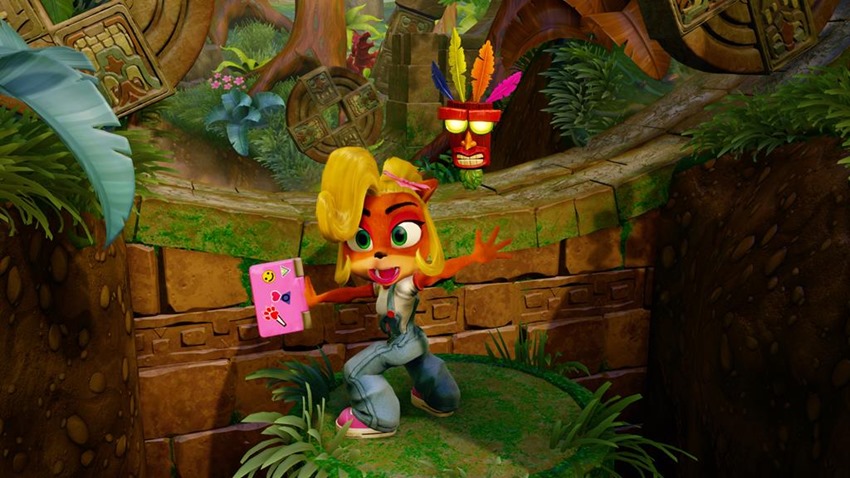 It's not just the dozens and dozens of levels that look and feel great either. Crash himself is reborn, his coat bristling with energy and detail. Tapping Vicarious Visions to handle this remaster was the smartest decision that Sony had ever made since they demonstrated how to share games with a friend on the PlayStation 4. This is a studio who understand that a game can't just be made to look good. It has to have character, charm and ooze personality.
Something the N.Sane Trilogy ably handles, thanks to a Skylander pedigree that understands why these characters are icons. Having Coco along for the ride is an adorable addition, while playing from Crash Bandicoot through its sequel Cortex Strikes Back and the third-time charmer Warped is a fascinating trip through the evolution of the series. Vicarious Visions may have made the visuals uniformly gorgeous across all three games, but there's a subtle growth spread throughout the stages on offer and their flow.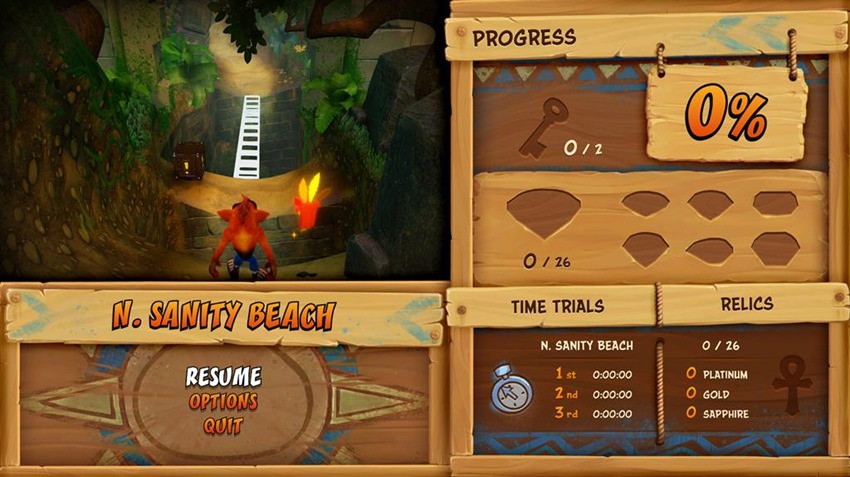 A course of action that moves tightly and with focus. Few other games of this era manage to have this level of inherent quality built into its DNA. While a handful of stages feel somewhat odd in comparison (like cruising on a chopper in a mad dash to win a crystal in Crash Bandicoot 3: Warped), the overall package holds up splendidly.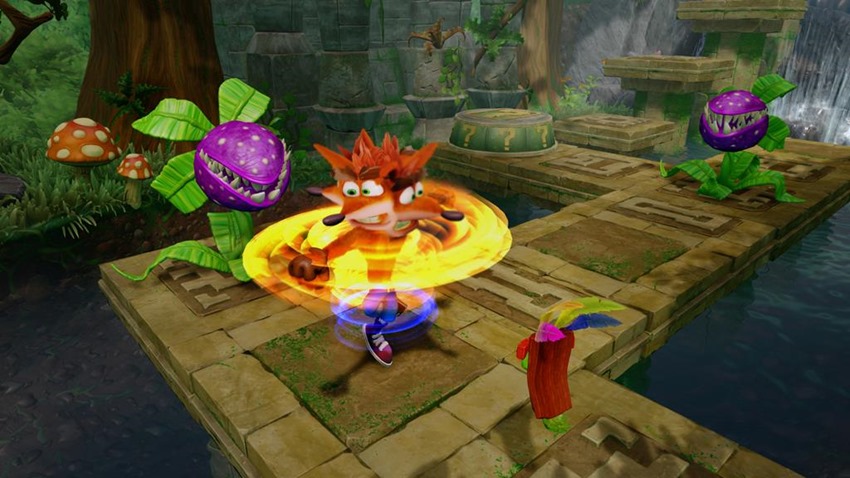 There's an innocent tone here, mixed with a touch of the 90s punk attitude that resonates well. Combined with more modern touches such as time trials for every stage and subtle tweaks to the gameplay, and the N.Sane Trilogy is a heck of a remaster. It's filling a gap that is sorely lacking in the market today, providing a family-friendly experience that I can see many a parent introducing to their children in the months to come.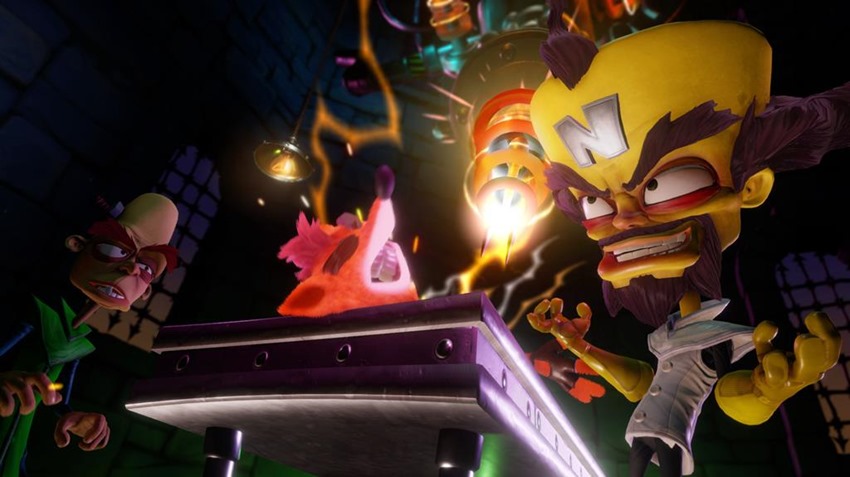 If ever there was a time for Crash to make a mainstream comeback in a brand new original adventure, then I can't think of a finer example than the majestic work that Vicarious Visions have managed to produce across this glorious collection of challenging platforming and charming characters. I also still don't know what a bandicoot is.
Last Updated: June 29, 2017
Crash Bandicoot N.Sane Trilogy

More than twenty years after the manic marsupial first graced the PlayStation, the return of Crash Bandicoot isn't just welcome…it just feels right. A throwback to a more positive time, Crash Bandicoot N.Sane Trilogy is a testament to timeless game design and an example of a remaster done right by two studios split across two eras.

Crash Bandicoot N.Sane Trilogy was reviewed on PlayStation 4