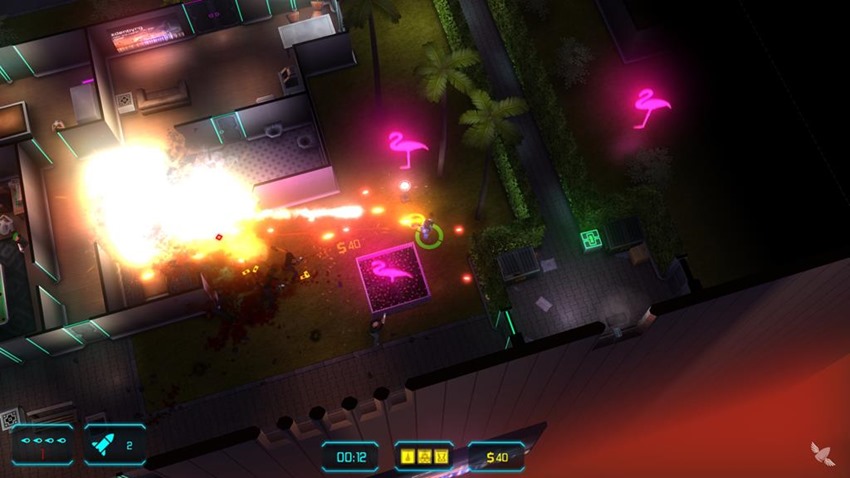 Crime. In a city filled with millions of citizens, each one is a potential criminal. Only the Jystice Department can meet the excessive violence of super-crime with an equal response of even more gratuitous gore and gunpowder. When the streets need to run red with the blood of lawbreakers, there's only one Robot Cop that you can count on to get the job done as violently as possible: The JYDGE.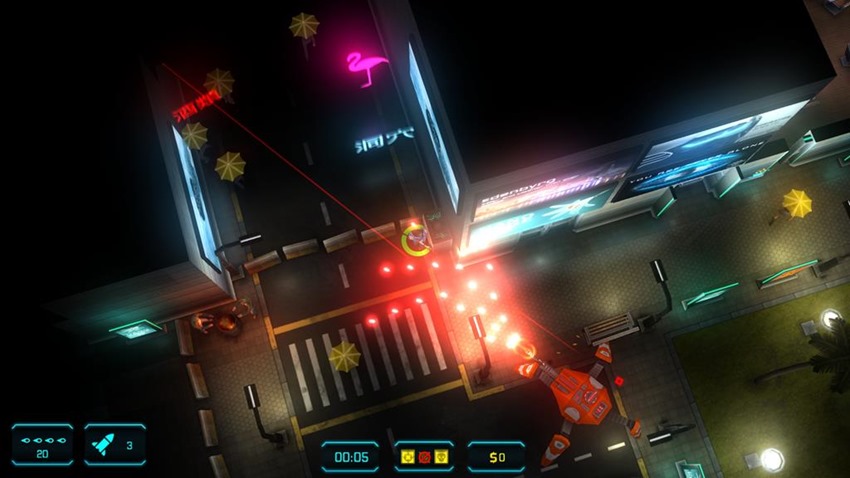 Twin-stick shooters aren't exactly a novel space for creating games these days. They're still brutally satisfying thanks to the likes of superb games such as Hotline Miami and Nex Machina making you earn every step of your progression as waves of enemies pour forth into your stream of bullets. But they're also games with a defined set of rules.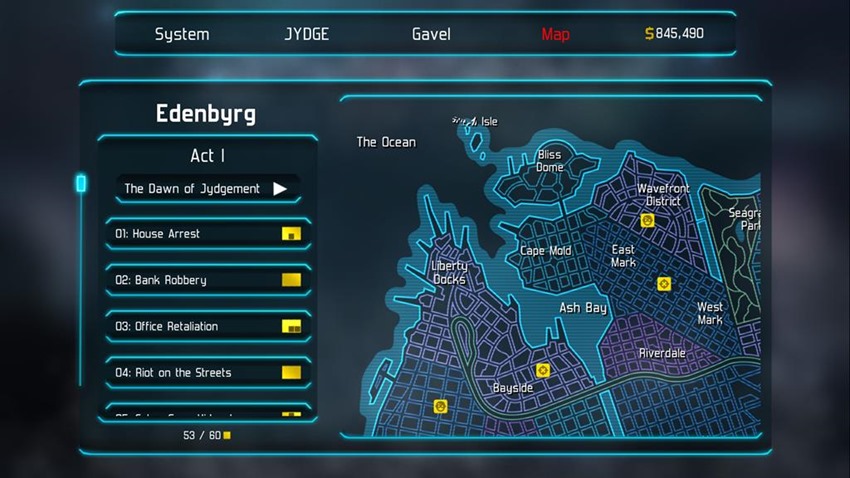 Laws which govern how they operate so that the playing field can be kept even and constantly challenging. In many ways, JYDGE is such a game. A game that also delights in giving players a liberal amount of freedom as an incentive to return. On the surface, JYDGE is two games: A traditional twin-sticker that gives players some stealthy options as they navigate a puzzle box of walls and meat-sacks awaiting perforation.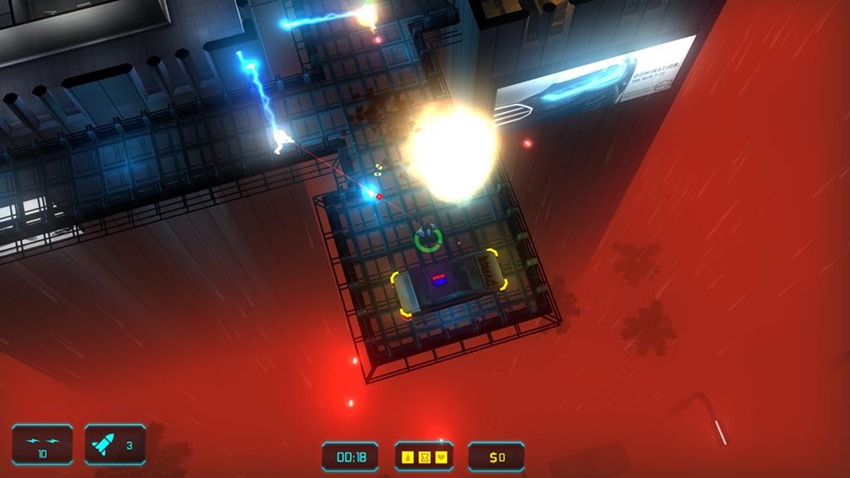 Where JYDGE truly shines, is when it tasks players with a return to the streets. Each level has a set of objectives to accomplish, ranging from the mundane through to the nearly impossible. Impossible at your standard level that is. The JYDGE Unit is fortunately capable of dozens of upgrades, as is his primary weapon the Gavel. The bastard child of a sledgehammer and NRA wet dreams, the Gavel is able to spit out traditional rapid-fire rounds, hot lasers or reliable shotgun blasts if the fancy takes you.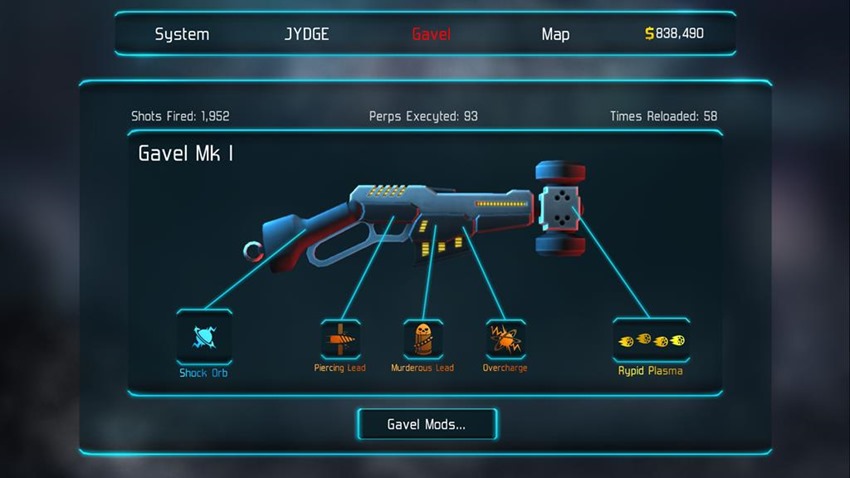 Much like the JYDGE itself, the Gavel can be further upgraded to dish out ludicrous amounts of damage, provided that you have enough cash. That's the key driving force in JYDGE, as players adapt, improvise and overcome the mean streets with a host of upgrades that suit certain encounters perfectly. Want a JYDGE that can melt into the shadows and sneak up on thugs unaware? There are mods for that.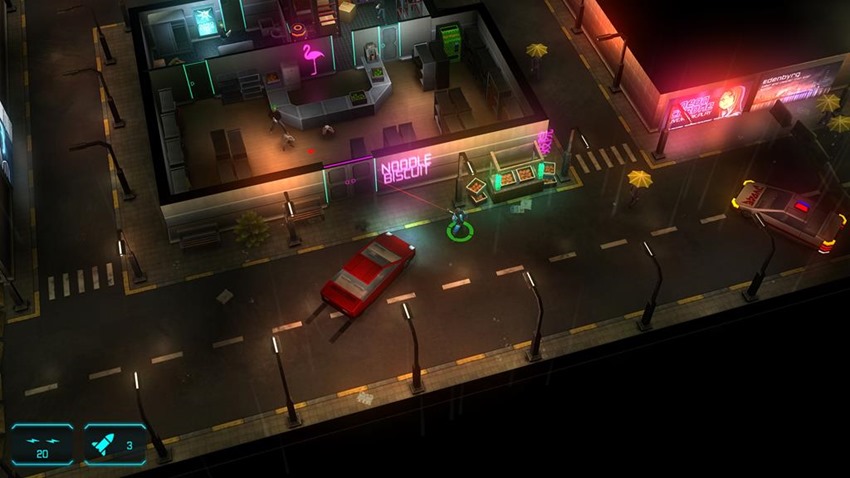 Or maybe you prefer to outfit your JYDGE with a stack of body armour, a deadly drone pal and an outfit that shocks anyone who gets too close to him as you shotgun your way through flimsy walls. Buddy, you're sorted. Developer 10 Tons' JYDGE isn't massively complex stuff, but it is deep enough and a blast to play solo or with a friend. If I've got one complaint, it's that the PS4 version has a massive black border around the screen that feels entirely unnecessary.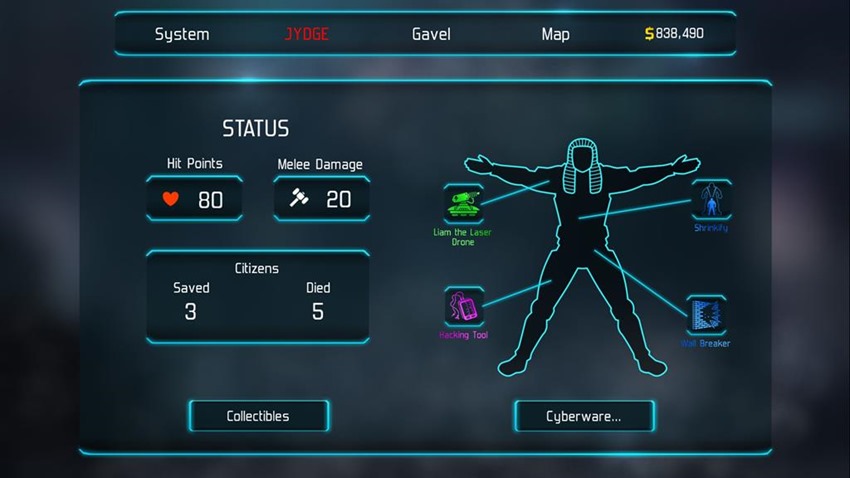 That's…that's it really. JYDGE is violence with strategy, keeps you coming back for more and has a catchy soundtrack scoring your rampage across multiple stages. What more could you ask for?
Last Updated: October 24, 2017
JYDGE

Jydge is superb in its approach to a niche genre. It's violent, it bends to your particular whims thanks to an onslaught of constantly available upgrades and it never takes itself too seriously as you dispense instant jystice.

JYDGE was reviewed on PlayStation 4