There's been a great big Buzz-sized hole on PlayStation systems for fans of family-friendly trivia and quiz games. Yes, The Jackbox Party pack and You Don't Know Jack exist (and are exceptionally fun for more grown up groups), but the questions are usually irreverent and whacky and don't have the mass appeal that regular, more straight-laced trivia games might had.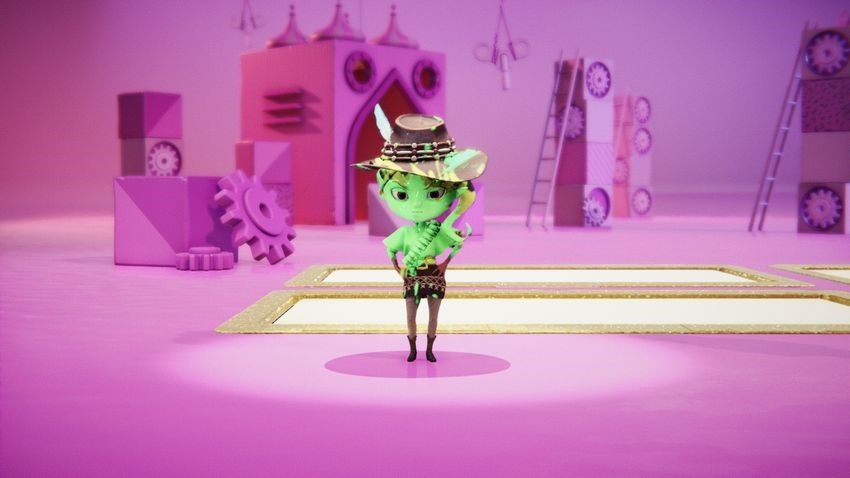 Enter Knowledge is Power, one a of a trio of new impending games utilising PlayStation's PlayLink. As with the Jackbox games, Knowledge is Power uses your mobile phone or tablet as a controller. Instead of a simple webpage, however, Playlink games all have their own bespoke apps available from mobile app stores. Similarly, the games themselves sparkle with a degree of polish you won't find in Jackbox's austere aesthetic.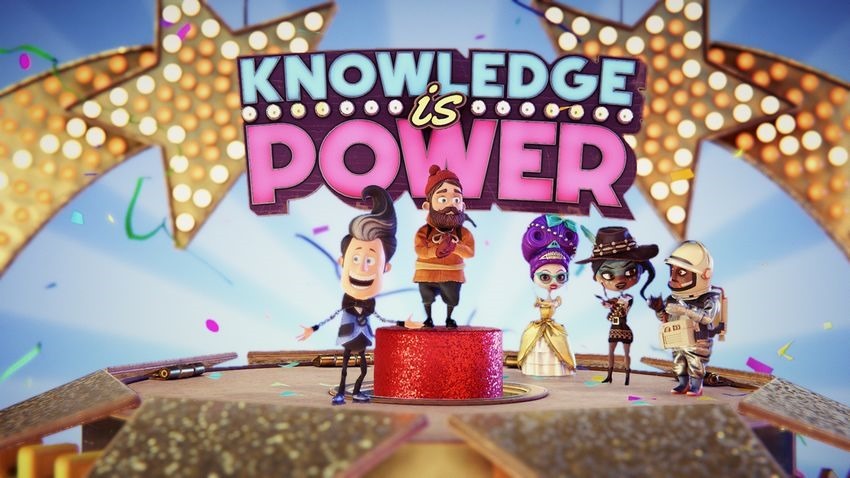 Knowledge is power is a simple, fun trivia game the whole family can play. Up to six players can play, and after selecting from one of the handful of delightfully animated avatars, it's on to the actual questions. As is often the case with games of this ilk, it's presented in gameshow format, where contests have to answer questions, tapping at the single right answer of the four presented on their mobile phone screens. It's a game that's not just about getting the right answer, but also about getting the right answer fastest.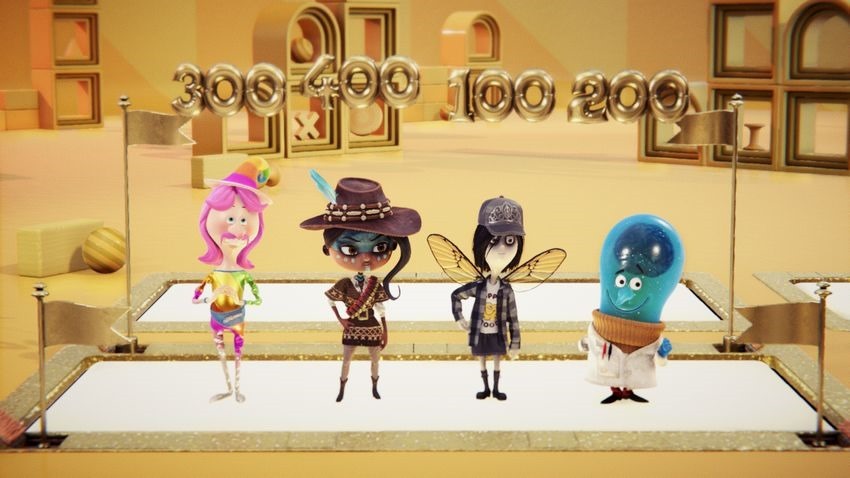 Each player votes for a question category, where the most voted for category wins. If there's no clear leader the category is randomised. Once that's locked in, players then get to choose from one of three available Power Plays – usually nasty little power ups that they can target on an opponent that do things like cover their screen in green goop, encase answers in ice (requiring the answers to be furiously tapped to be selected) or removing letters from answers. There are a few positive ones, that do things like double points for the round.
Interestingly, the categories for questions are nested and branch off of each other. If you select food and drink, for example, the next set of questions could be around condiments and sauces, or cooking techniques. After three regular questions, the game will present a Linking challenge, asking competitors to link two words or phrases from a handful displayed on screen.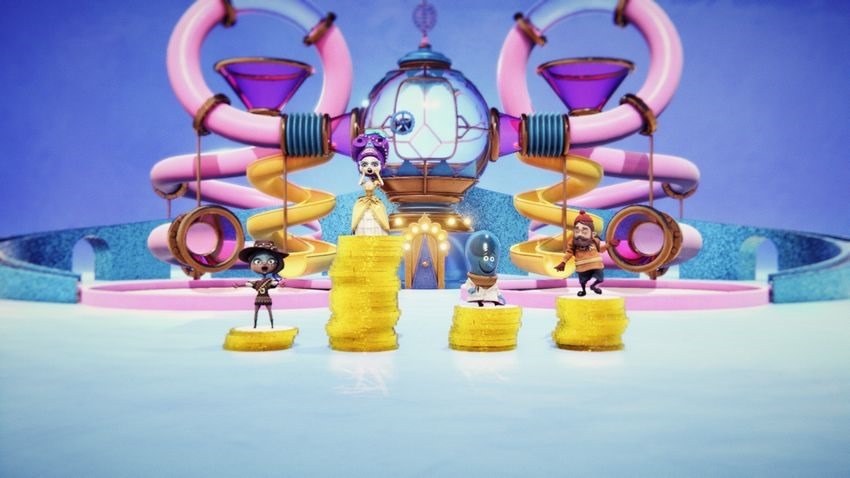 The player who gets more of them right within the allotted time gets the points from that round, moving the game back to regular questions for another set. After those, there's a simple game of categorisation; sliding objects left or right to put them into categories. After another setoff regular questions, it's on to the final bit, which uses players' accumulated scores to find their starting position on a pyramid. From there, it's a climb to the top with the fastest right answers leading to the top of the pyramid, and onto victory. The trick here is that each player gets one of those Power Plays for each question, and can all target the leader – making things a bit trickier for those who flaunt their general knowledge.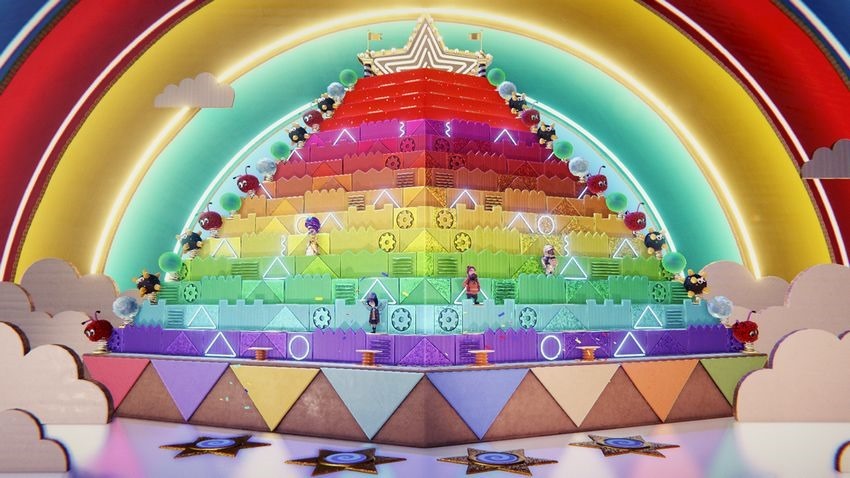 Last Updated: November 17, 2017
Knowledge is Power

It's a simple well-presented trivia game's perfect for quick, bite-sized casual gaming for the whole family. Its questions aren't nearly as varied or interesting as the ones you'd find in You don't Know Jack, but they definitely have broader appeal. If trivia's something you enjoy, and you miss games like Buzz, Knowledge is Power is lot of fun.

Knowledge is Power was reviewed on PlayStation 4