"This is not going to go the way you expect." Those words from Mark Hamill's now thoroughly weathered Jedi Master Luke Skywalker may have been intended for Daisy Ridley's fledgeling heroine Rey in Star Wars: The Last Jedi, but they might as well have been spoken straight to us. While JJ Abrams' franchise revitalizing The Force Awakens was a veritable crowd pleaser, it tried so vociferously to prove that it wasn't rehashing the mistakes of the Prequel Trilogy, that it instead just rehashed the opening chapter of the Original Trilogy. Yes, that highly enjoyable new generation baton-pass introduced a fresh cast among some old familiar faces and sent them whizzing through hyperspace to their own narrative endpoints, but the path they took to get there was a rather familiar and well-trodden one. Well, we're off the beaten track now.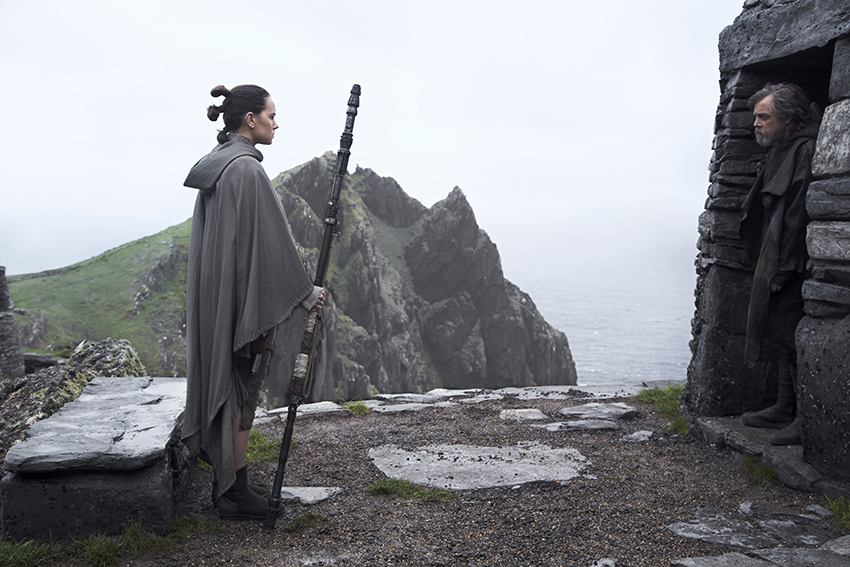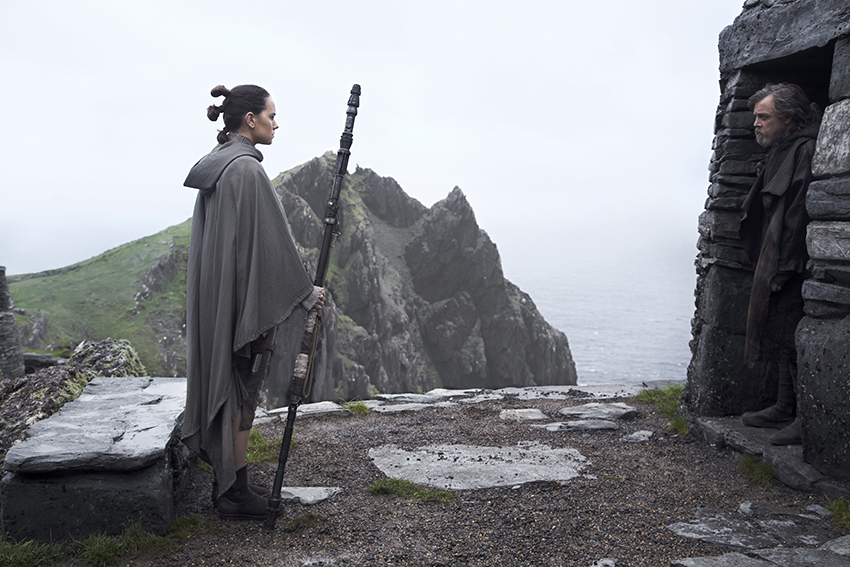 At multiple points throughout The Last Jedi, you simply have no idea as to what is going to happen next. That may seem an odd comment to make as the mark of any half-decent story should inherently be that exact quality. The thing is though that much like the rigidity of the Jedi and their code, the Star Wars movies have stuck rather strictly to certain beats. Jedi are Light and good, Sith are Dark and bad, Skywalkers are the chosen ones, the Empire is evil, and somebody is going to have a bad feeling about something. Familiarity with these fundamental laws of nature that govern the very subatomic building blocks of this beloved universe meant that you could usually extrapolate with a decent level of comfort what would transpire in any significant situation. With The Last Jedi though, writer/director Rian Johnson (Looper, Brick) changes things up.
This is evident from the very opening frame as The Last Jedi becomes the first film in the franchise to not have a time jump between chapters and picks up immediately from where The Force Awakens left off. The Resistance, led by General Leia Organa (Carrie Fisher), has destroyed Starkiller Base but not before The First Order's dreaded superweapon wiped out their New Republic allies. More painful on a personal level though, Rebel legend and Leia's husband Han Solo has been killed by their own son, Ben, as he embraced the Dark Side to fully take on the persona of Darth Vader wannabe Kylo Ren (Adam Driver). The First Order's Supreme Leader Snoke (Andy Serkis) now has the ragtag remainder of the Resistance in his misshapen sights and plans to finish them off, something which Resistance pilot Poe Dameron (Oscar Isaac) is not very amenable to.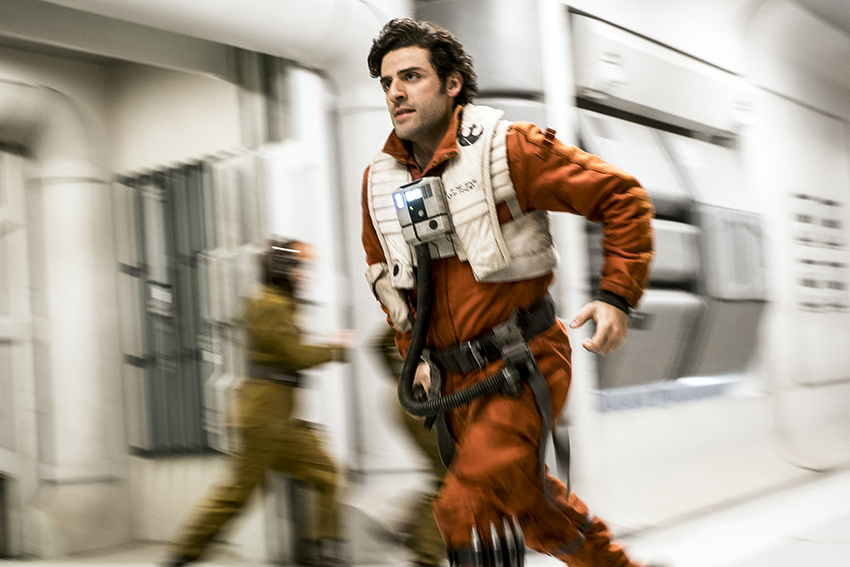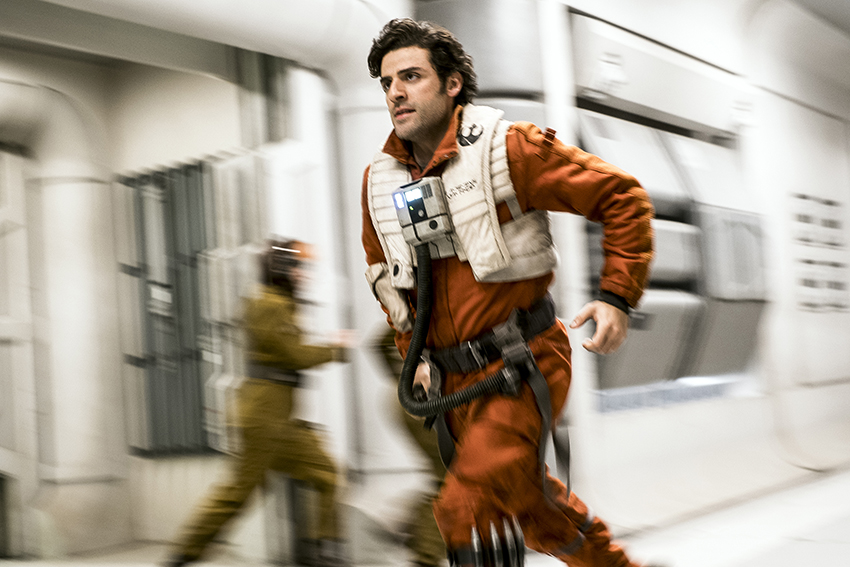 Meanwhile, Stormtrooper-with-a-conscience Finn (John Boyega) has just awoken from the medical treatment he was receiving for the injuries he sustained in battling Kylo Ren alongside Rey and bumps into franchise newcomer Rose (Kelly Marie Tran), a starstruck Resistance mechanic. As for ex-desert junkrat Rey, she's made her way to the remote planet of Aach-To to confront the legendary Luke Skywalker and persuade him to both help her understand her rapidly growing Force powers and return to assist the desperate Resistance. And after revealing even that tiny bit of plot, I feel I need to echo again: This is not going to go the way you expect.
While Johnson does pay homage to the previous films, he never lets the fan service drive the film like Abrams did. These moments are subtle winks and nods at a hardcore audience in on the act, rather than hodge-podge plagiarism. The result is an epic, action-packed tale that remains reverent of its legacy, but which also continuously zigs when you expect it to zag. And Johnson definitely makes the most of all those unexpected vectors, giving us a slew of star-heart heavy dramatic turns that are going to leave fans gasping. More than gasping actually, as much more than any Star Wars movie before it, The Last Jedi boasts numerous jaw distending revelations and twists that are going to be the bane of internet-connected spoiler-phobes who don't see this movie on opening day.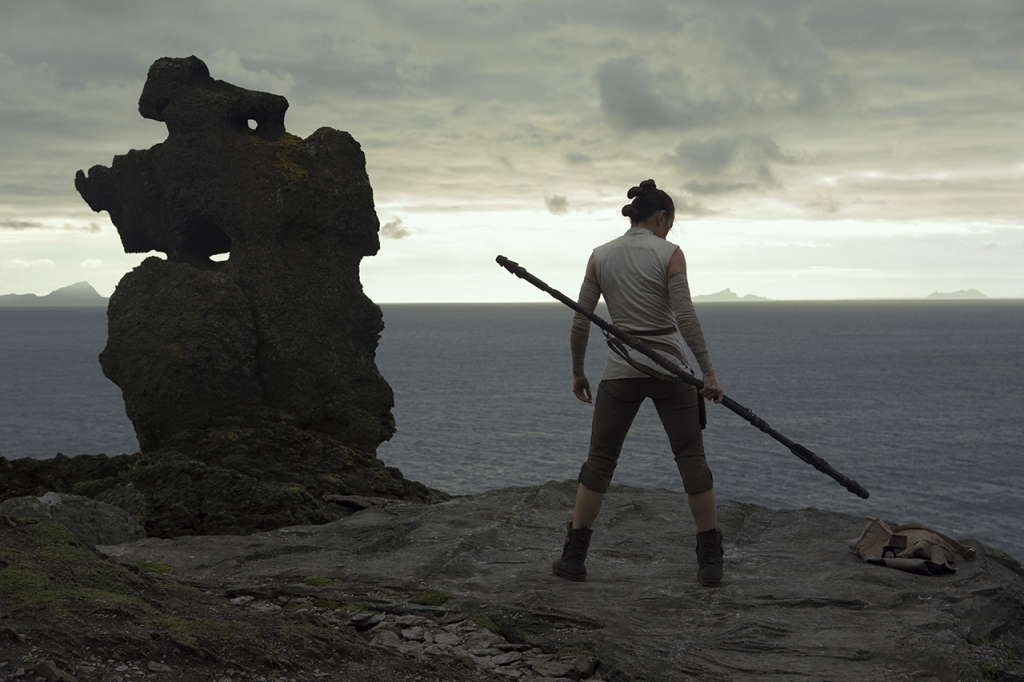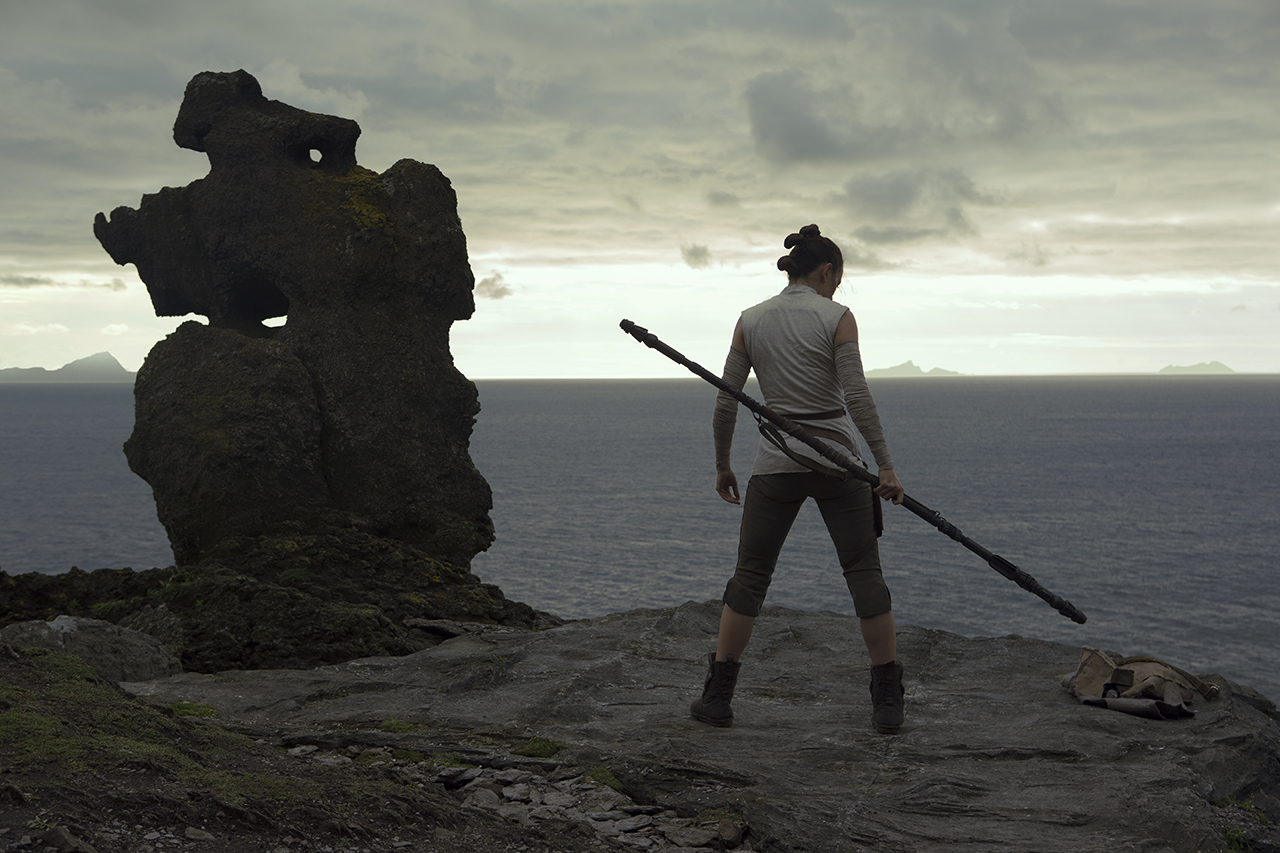 Alongside those gut punches, Johnson also splits your sides as it turns out The Last Jedi is unexpectedly funny. Now Star Wars has always had a streak of wry humour. The Force Awakens had also already dialed up these laughs to great effect, but Johnson takes it even further here to the realm of straight comedy on occasion, and somehow it works – many a time thanks to an especially sniveling turn by Domhnall Gleeson as First Order General Hux who often finds himself and his deliciously expressive face at the centre of a gag. There will undoubtedly be some that will find it too funny, as admittedly the humour does feel a tinge forced on occasion, but for the most part there's a deft tonal balancing act being pulled off here.
The Last Jedi is also a very busy movie, as Johnson fills up every second of its bladder-destroying 150-minutes running time with myriad moving parts that he magically orchestrates into a cohesive whole that somehow feels far more complete and standalone than any middle-chapter of a Star Wars trilogy ever does. Unfortunately, not all of those parts are fully needed. While the film has a terrifically enervating start with some of the best space battle action around and a hellacious final act that stands as the equal/superior to anything done in the franchise before, there's undeniably some bloat to its middle.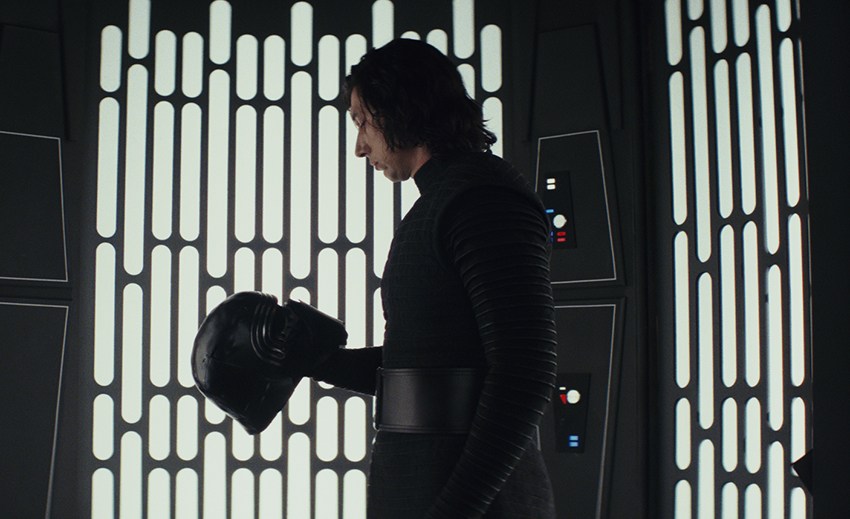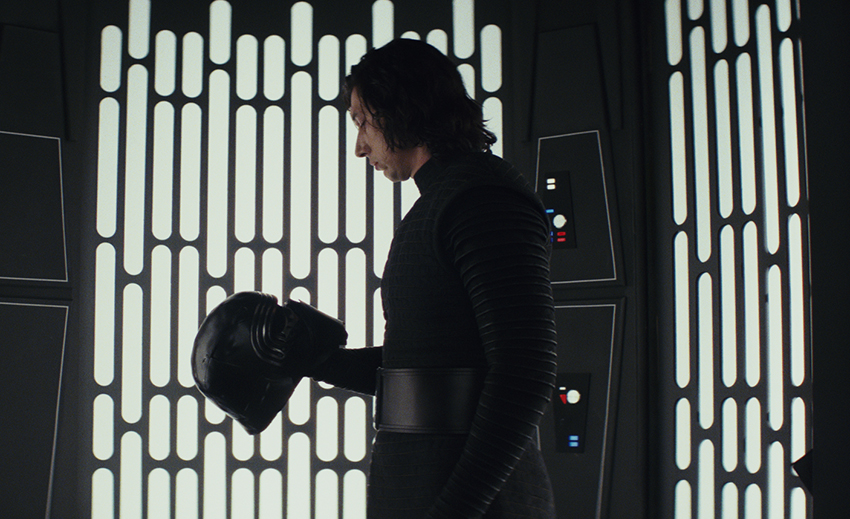 One particular narrative strand stands out especially as it may introduce several new entries to Star Wars' ever-growing menagerie of vivid new alien worlds and creatures stunningly realized on-screen, but it takes an unnecessarily long time in doing so and then ends up not actually amounting to much in the greater scheme of things. It could be argued that this particular strand allows Johnson to explore the film's themes of murky morality, war profiteering and the exploitation of the innocent for greed, but I would counter that argument that there are more efficient ways of achieving that same goal.
That unnecessary bloat can't be laid at the feet of the film's very capable cast though. Oscar Isaac fans will be happy to know that Poe Dameron gets a lot more to do this time around and thanks to equal parts hotshot and hothead, the pilot tends to want to do it all rather urgently. This is much to the chagrin of Resistance second-in-command Vice Admiral Holdo, played by a lilac-tressed Laura Dern who is sure to get several fans talking about her role. John Boyega also shows off some great chemistry with newbie Kelly Marie Tran, whose spirited Rose seems destined to become a fan-favourite.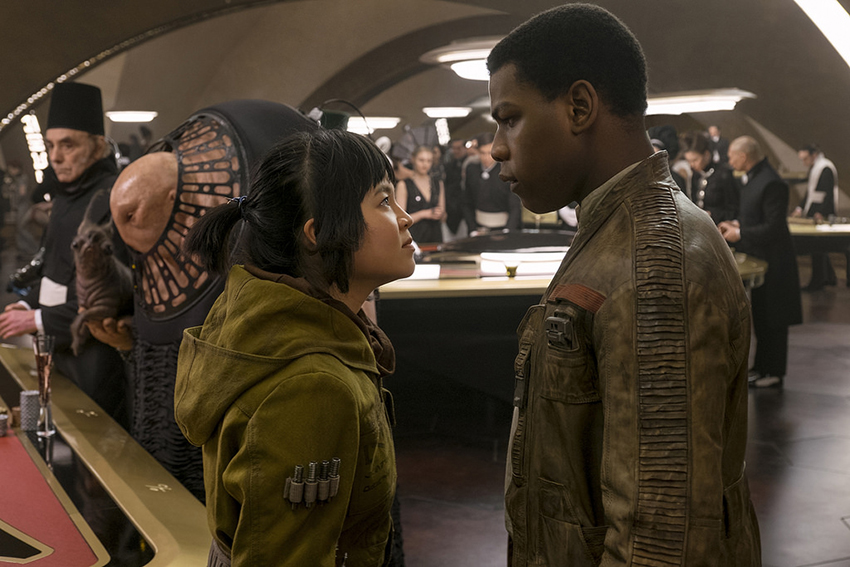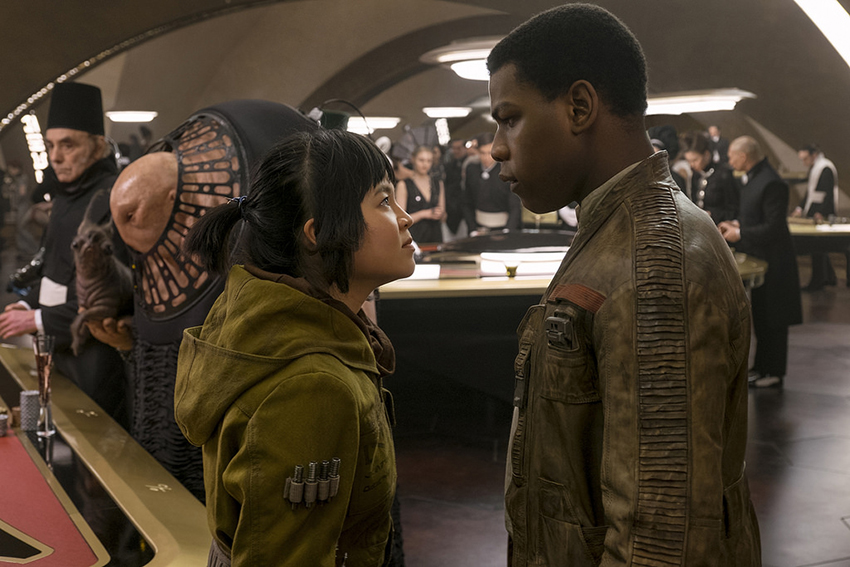 Meanwhile, Daisy Ridley continues to be a revelation and together with Adam Driver also does fantastic work in fleshing out Rey and Kylo and their complex connection. Driver, in particular, infuses his character with some serious dramatic heft (which is unfortunate for elevators, as you'll see) to… elevate him way above the whinging teen that the Prequel Trilogy's Anakin Skywalker turned into and which Kylo could have become in lesser hands. Oh and yes, the Porgs are every bit as cute as expected.
The true stars here though are fittingly the elder statesman/woman of the crew in Mark Hamill and the late, great Carrie Fisher. Hamill began his career with Star Wars back in 1977 and has since become a veritable icon of pop culture. Throughout that time though, despite how beloved he may have been, you would find few people accusing him of being a great actor. However, much like Luke Skywalker has now gone from a sandy moisture farmer to a grizzled and wizened Jedi Master, Hamill has upped his game in a serious way, turning in an undeniable career-best performance. This Luke Skywalker may be surly as hell behind that wizard's beard, but every fixture of his craggy face tells you that this is a man who carries the weight of the world on his shoulders and has earned every right to be a bit grumpy.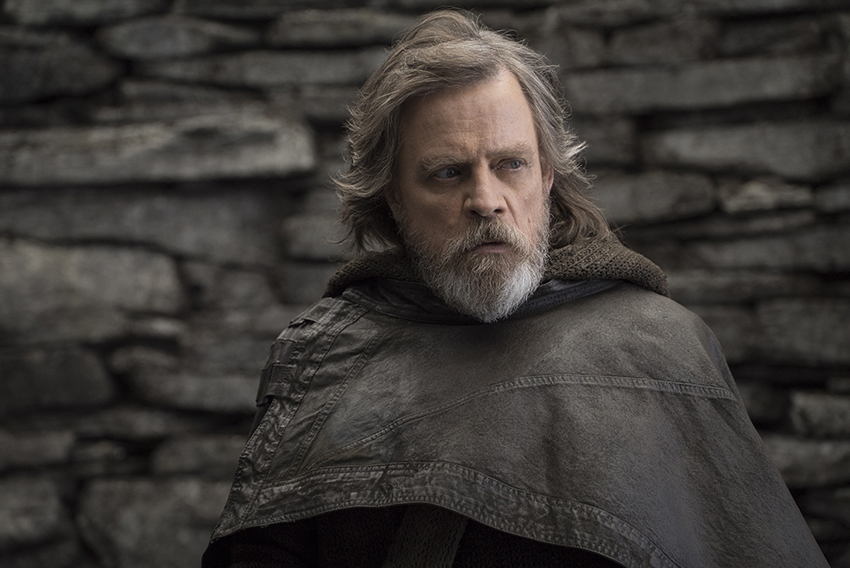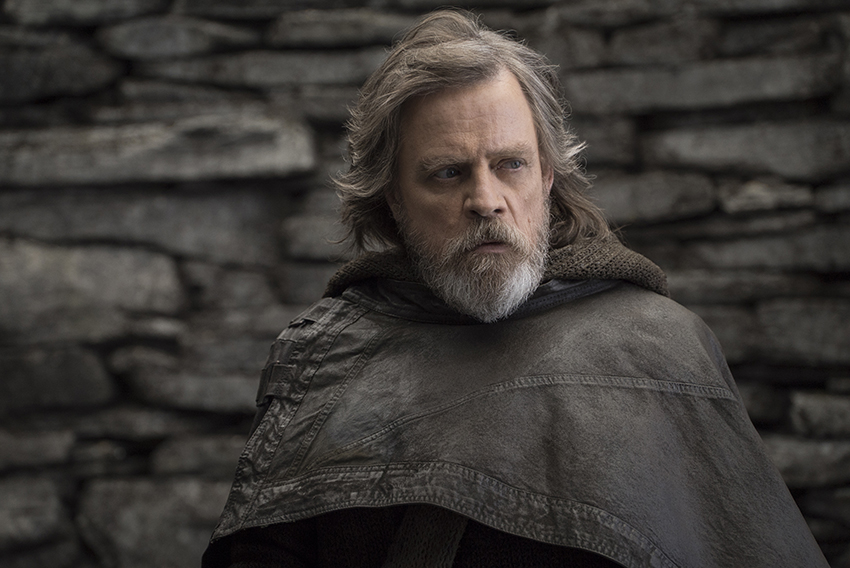 And then there's our Princess. It would be folly to deny that Fisher's unexpected death last year doesn't add an extra layer of affection to Leia's role here, but even without that aspect, she still has a great showing. There's an immensely heightened and palpable sense of Carrie Fisher herself coming through in this, her final work before she passed away, which makes it all the more bittersweet to witness. I expect tears will be shed at her near-every word, no matter how mundane they may be.
That's if your eyes have time for crying, of course, as they will be too busy popping at the fantastic visuals Johnson fills the film with from start to finish. There's an artistry to many of the gonzo action scenes that deserve to be appreciated on the biggest and best screen possible – in particular, one space battle shot (you'll know it when you see it) that is one of the most jaw-dropping things ever done in a Star Wars movie. That's not to mention a lightsaber duel for the ages that harkens back to the franchise's original samurai movie roots, and which shows off Johnson's dazzling flair for this type of filmmaking.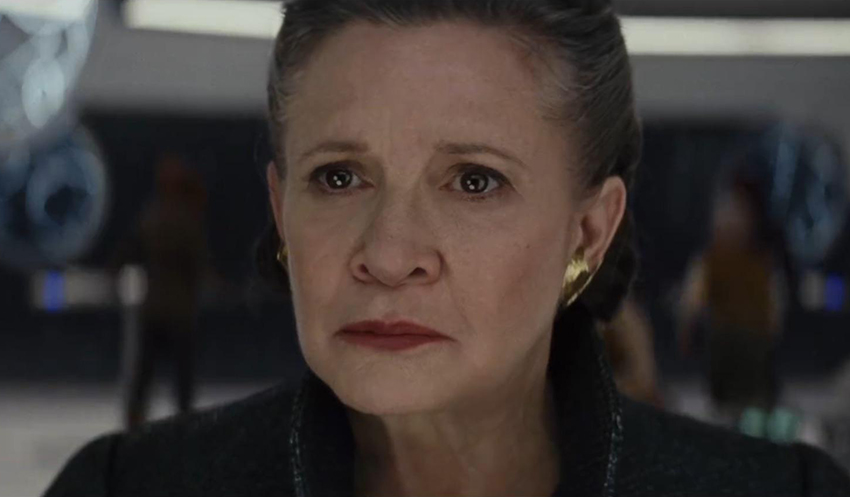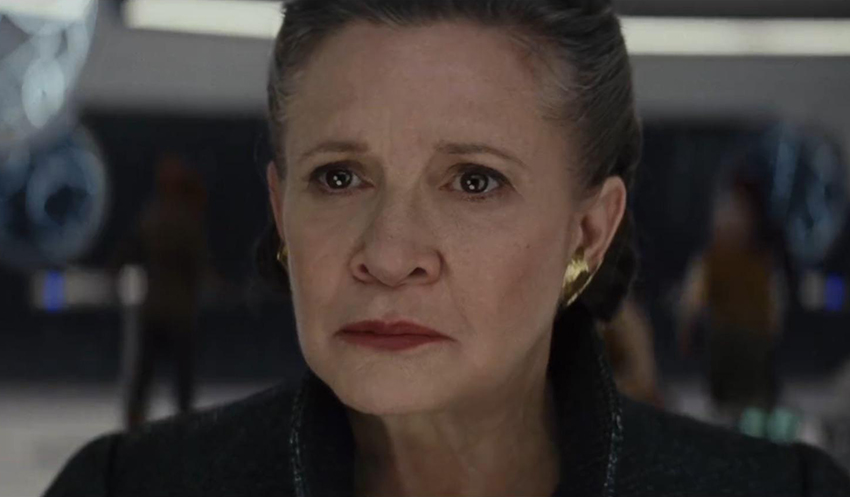 All of this is made even better by John Williams' stirring score that immediately sounds iconically Star Wars, but yet with a freshness to it. And that's pretty much how you can describe The Last Jedi as a whole. The Force Awakens may have been an immensely entertaining, wonder-filled start to this new Star Wars with some great additions to the mythos, but its fumbles left a few fans worried this trilogy would be an uninspired cash-in on nostalgia. What Johnson has done with The Last Jedi though should give these fans a new hope.
Last Updated: December 14, 2017
Star Wars: The Last Jedi may not be as perfect as some reviewers would have you believe, but there's no denying just how a good film writer/director Rian Johnson has produced here. Boasting a script that keeps you guessing and gasping in equal measure, along with gloriously filmed action beats - both on land and in space - and a heavy dose of palpable emotion, this is everything you want in a Star Wars movie and more.