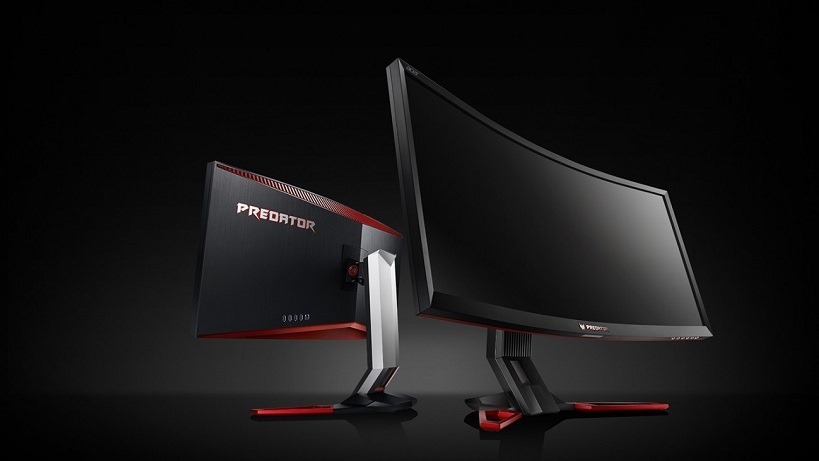 Buying a PC monitor used to be a simple affair. Hunt for a nice size, make sure it's HD and you'd usually be set for a good few years. Times have changed drastically since then, with all sorts of features and functions now being crammed into ever-changing panels and chassis, all tempting you to take a closer look at what's beneath to define some value. The Acer Predator Z35 doesn't demand you to take a closer look however; its appeal is out front and centre, and it's hard to miss.
In fact overlooking Acer's new addition to their gaming range of PC Hardware would be more of a challenge than not. The Z35 is a behemoth, measuring at a staggering 35" across an ultra-wide 21:9 aspect ratio display with smooth, curved glass. The entire thing stands on a bulky but attractive metal stand, bolted in with a single screw at the bottom and ready to stand unopposed on your desktop. Or cabinet. Or just wherever the damn thing will actually just fit.
The stand itself is all metal, with attractive black, grey and red accents riding up to meet the equally appealing design on the back. The massive Predator logo is a bit outlandish, but the Z35 screams professionalism at every other corner. It isn't thin by any measure, with cooling vents at the top sucking out unwanted hot air while the rest of the finish hugs the curved display on the other side. The Z35 manages to do well to hide its ports too, with a single HDMI and DisplayPort being smuggled into the bottom rear for out of sight connections.
The four USB connectors are a little less inconspicuous, but stand to serve a purpose on a monitor of this calibre. There's even one for charging a device of your choosing. Neat.
Although if you're planning to swivel and spin this Z35 to your heart's content, you're barking up the wrong tree. The sheer width of this gigantic screen makes vertical rotation simply impossible, with the stand only allowing a small range of tilt. Vertical height can also be adjusted to a degree, but it's sorely limited when compared most other monitors you've likely ever used. Thing is, everything else about the Z35 fits under that description too.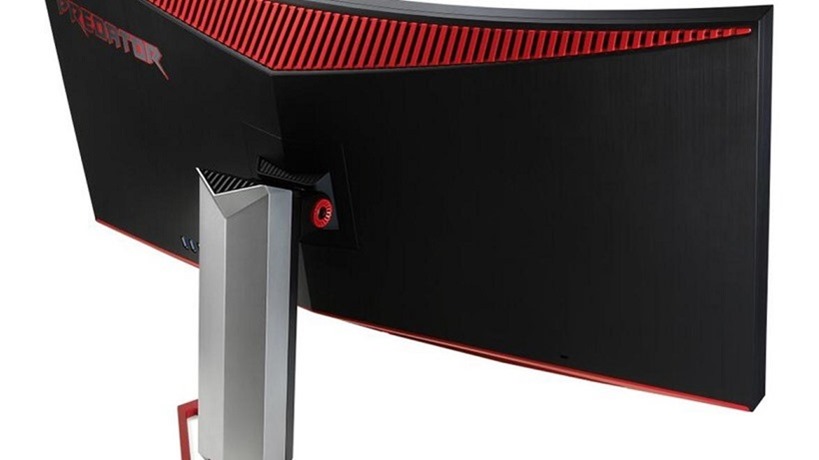 Rotate to the front and your eyes will be confronted by the sheer enormity of it all, with the curved VA-panel screen wrapping around your peripheral vision and forcing your focus forward. It gives off the sensation of being behind a control desk, drowning out the world around you like no other monitor you've ever used before. The curvature is slight enough for passers by to maybe not notice, but the effect of it is unmistakable when in use. The VA-Panel does well to reproduce colour to an accurate degree, but lacks some of the deeper blacks that an IPS panel offer. Still, it's a head above the likes of TN – with a consistent 178 degree field of uncompromised viewing, which only serves to bolster the screen curved nature.
The Z35 boasts a resolution of 2560×1080, which fills its 21:9 aspect ratio from (thick) bezel to bezel. The resolution could be equated to two normal HD displays being used next to each other, but achieves a much more pleasant effect on the singular display. Being 35' in size, this display however struggles to fill all its spaces quite effectively with the pixel density not quite managing to maintain a clear cut image in bright situations. Individual pixels are visible at times, diluted further by a grainy anti-glare film used on the surface of the display. Clarity is lost above all, and it's just a real shame when the panel itself manages to push out such vibrancy in its colours.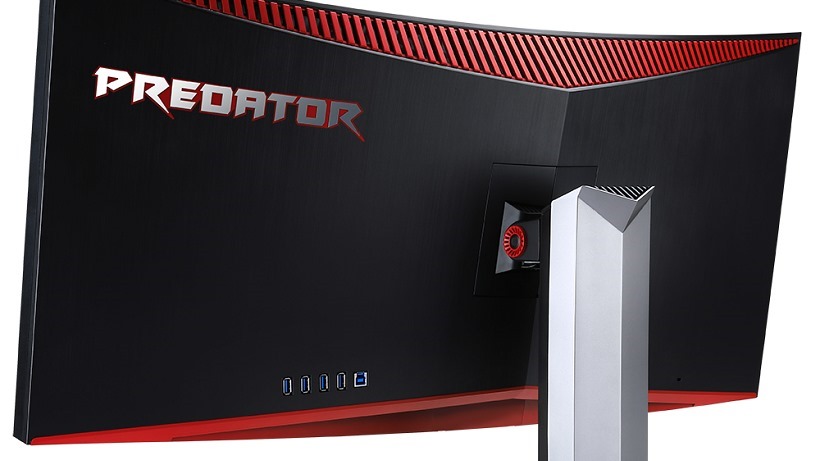 Diving into the plethora of options available via the On Screen Display does help sharpen the image a little with a bit of work, and opens up users to the raw power of the Z35. Standard features are accessed via the row of buttons along the right bottom side of the screen (as awkward as ever to control), including switch for sRGB colour ranges, Gamma ranges and easy reading options. Further exploration yields a couple of colour and brightness presets that sway the vales wildly from one side to another – either burning your cornea with white light or forcing you to squint at the image. As always, manual adjustment is preferred over anything else here, especially with the lack of any real, properly turned gaming presets.
What is available though are some interesting gaming features. The same on-screen crosshair and framerate counters I used on the Asus ROG Swift were replicated here, along with slots for three programmable gaming modes. In these modes I was able to predefine brightness, colour and gaming option settings, as well as set the refresh rate to my particular taste. The Z35 lists a refresh rate of 144Hz on the box (which is nirvana for competitive FPS players), but in truth is able to push well above that.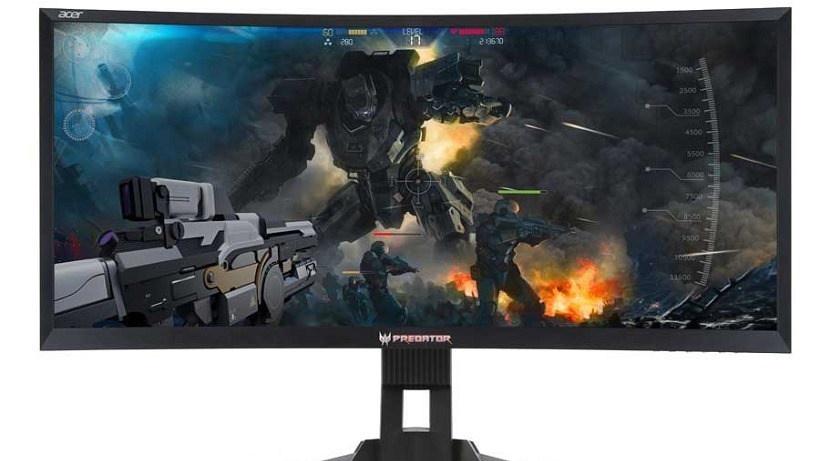 Simply setting the Z35 to extreme allows it to hit peaks of 200Hz in refreshing, which is absolutely absurd. It conflicts somewhat with the in-built Nvidia G-Sync chip which just struggles to keep up, but it's the type of ridiculous feature you'd expect from a gaming monitor of this stature. In practice, it's likely that you'll probably never use it – with the already high 144Hz now being an acceptable refresh rate for many top-tier gaming enthusiast and competitors.
And a difference it does make. With Nvidia's magical G-Sync in tow (again, exclusive to Nvidia driven systems above a certain class), everything on the Z35 is silkier than you've probably ever experienced . It's truly a matter of seeing to believe, and I struggled to even go back to a normal 60Hz after packing the monitor back in its box. The effect of the double refresh rate is mostly felt in games though, with a layer of fluidity I didn't know existed before trying. It takes a lot more power to lock games at this refresh rate, which makes G-Sync almost mandatory to eliminate any jitter from dropped frames – which were aplenty when running through the streets of New York while playing The Division.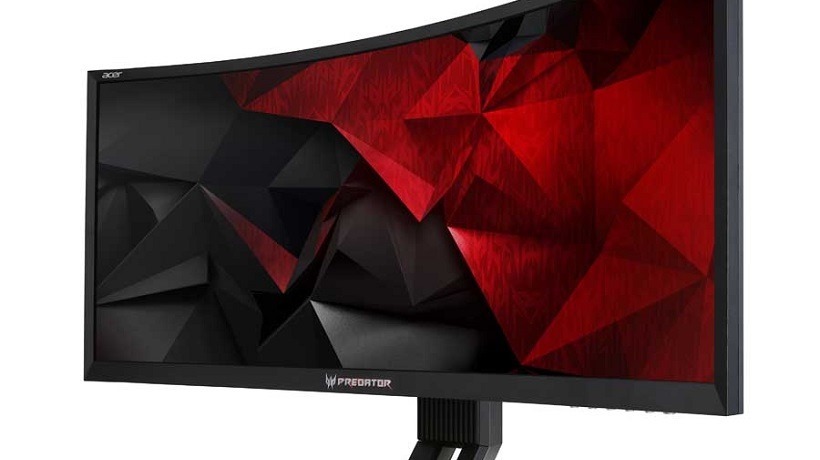 One thing I did note however, through no fault of Acer, is just how many games seems to lack proper support for 21:9 as an aspect ratio. And it didn't seem to matter from what budget bracket either. Nearly all games I tested on the Z35 supported the native resolution, but a handful would have their image cropped to fit in a 16:9 aspect ratio – for no reason at all. This included the likes of Metal Gear Solid V and Ori and the Blind Forest, but wasn't an issue for The Division or indie hit Firewatch. It should also then go without saying that the Z35 is squarely positioned as a monitor for PC gaming. Don't expect consoles to fill every pixel when hooked up (in honesty, this should be the last thing you think of using a console with.)
However with that comes the illusion-breaking reality of the Z35's biggest issue. Abroad, this high-class monitor isn't cheap, retailing for $1099. It's feature rich and up there with the best of them in terms of competitive pricing, but that doesn't mean it's all fair locally. If you looking to try and snatch a Z35 up on local shore, you'll be looking at no less than R23,999 – which is a staggering amount of money for a display of any sort. For comparison's sake, that's close to the price of an entire PC that should be capable of running games more than smoothly on this display, and that sounds far more like smart spending to me.
It's hard to cut it that way, but despite all it's alluring features the Z35 is crippled by a price that simply puts it out of reach of so many. Making matters worse is the many alternatives on the market that offer the same box-worthy, quotable features for less, leaving behind curved screens but delivering on high refresh rates and more dense pixel counts that appeal to the market these monitors aim for. The Acer Predator Z35 is a spectacular monitor to use, but its got a price that is just simply too hard to swallow.
Last Updated: February 12, 2016
Acer Predator Z35

The Acer Predator Z35 is a great monitor with an incredibly immersive curved screen, hampered by some sub-par display quality and a price that simply doesn't afford for any mistakes at all. It's beautiful, just not practical.