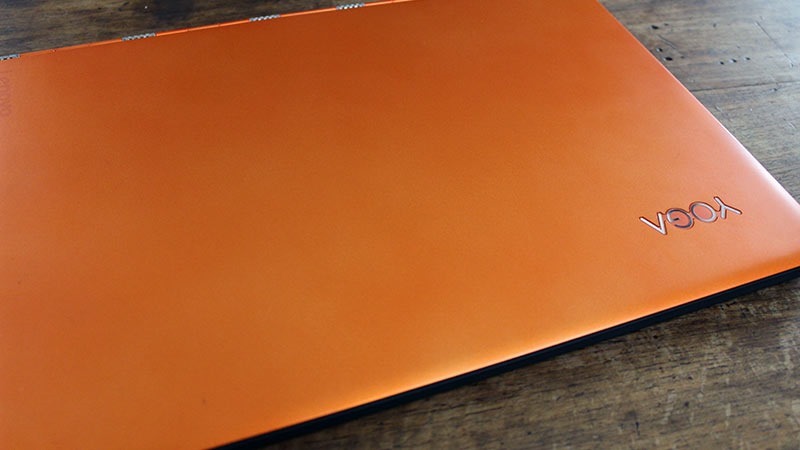 Lenovo's Yoga 900 is a marvel of design. Though it looks, at first glance, like another Macbook Pro clone – especially in silver, one of the colours the device is available in – it's something else entirely.
Taking its cues from Lenovo's previous Yoga Pro 3, the Yoga 900 fixes just about every complaint users had of that prolific 2-in-1. Though perhaps a little iterative, the Yoga 900 is a refinement of Lenovo's mastery of the hybrid ultraportable. Able to be used at a laptop, the Yoga series is also known for how well it able to bend. Pulling back on the screen until you've made an obtuse angle, and you can rest the device in tent mode, making it perfect for propping upon a table for watching media or doing small-scale presentations.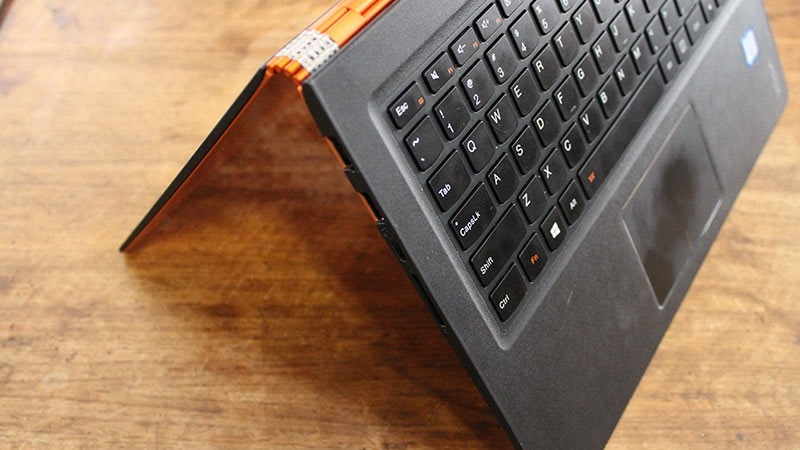 Twist the screen all the way back and you've a functional tablet, with the system's software locking the keyboard so no errant keypresses are registered. That's been the Yoga's modus operandi for years, and that hasn't changed. But it is better.
The newer Yoga 900 retains the decidedly sexy and functional all-metal watch band hinges, which makes its transition from laptop, to tent, to tablet and back again smooth and painless; never feeling like it's going to crack or crumble. The hinges also hide the now rear-facing vents, so whatever hot air the system produces is now expelled backwards instead of on to your lap. It doesn't ever seem to get too hot either, so this is one of those rare laptops that can actually be placed on your lap for extended periods. Despite being quite a powerful ultrathin, it doesn't make too much noise either, spinning up to an audible, but hardly piercing hum when working at full load. Surprising, given how tiny its fans must be.
It also keeps the rubbery, faux leather keyboard deck, which not only looks and feels premium, but is also utilitarian, too – providing a non-slip surface for when you have the device laid on the table in tablet mode.
The keyboard itself maintains the U-shaped scalloped keys Lenovo's so fond of. There's not much key travel, but the keyboard is accurate and comfortable. A new row of function keys adorn the top of the full-sized (though number pad-free) keyboard, giving quick and easy access to functions like volume, brightness and even airplane mode. The whole thing's backlit too, which is a nice touch. Some of the keys, notably the right shift and the backspace key are a little too small for my liking. A minor gripe, but one nonetheless.
As with just about any laptop – ultrathin or not – I just don't like the touchpad much. Here it's even worse, sometimes (but seldom) not picking up right-clicks or registering movement. Thankfully, the touch screen is really accurate and responsive, and you can use that for precision instead.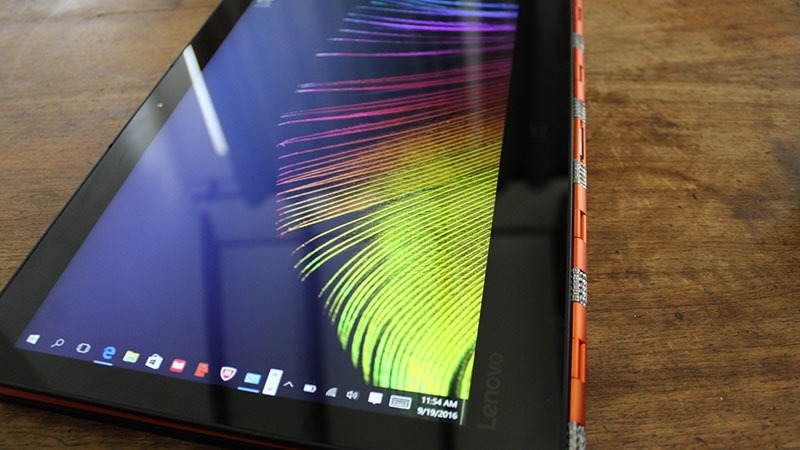 It also keeps the same display as its forebear: a 13.3-inch, 16:9, 3,200 x 1,800 IPS panel with 300 nits of brightness. It's crisp, clear and vibrant, and in my own movie watching experience does a good job of colour reproduction. If you take a really close-up look at the screen under bright light, you can see a grid of dots on the screen. It's probably the capacitive sensors that make its touch-screen so responsive and reactive, but they can be distracting if you're trying to work under conditions that highlight them.
A pair of down-firing JBL speakers with Dolby tuning offer unexpectedly good sound, with crisp highs. You'll probably want to plug in a set of external speakers for more demanding multimedia use, but it does a decent enough job without.
The Yoga 900 is really small, and almost impossibly thin. Measuring just 324mm x 225mm x 14.9mm, it's small enough to carry just about anywhere, and at just 1.3kg is light enough too. It's actually slightly thicker than the previous Yoga, but there's a very good reason or that. The Yoga 900 packs in a much larger battery than its predecessor. It still doesn't quite offer class-leading battery life, nor is its battery life that much better, but it's a more capable a device.
There's a healthy selection of ports for an ultraportable. On the left side of the device you've got a single dedicated USB 3.0 slot, a USB-type C slot and a 4-in-1 memory card reader. There's also a USB 2.0 USB port that's used for charging the device, though you can also plug peripherals or accessories in there. The charger is cleverly shaped so you won't be able to plug it in to the wrong USB port and risk frying the device's internals. The right side features another USB 3.0 port and a multi-purpose audio jack. While there are no external video ports like DisplayPort or HDMI, that functionality can be added via the USB C port.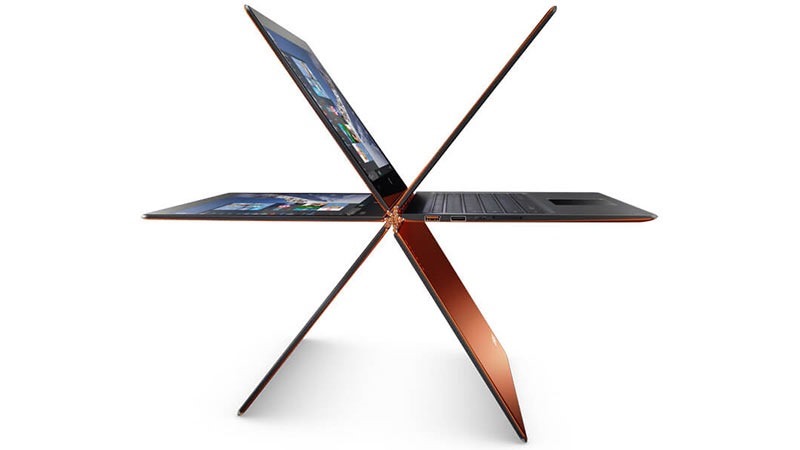 Swapping out the underpowered Core M for a Skylake Core i7 and increasing the base SSD storage from a paltry 128GB to a more sizeable 256GB while maintaining the battery life is a worthwhile sacrifice for the slight increase in thickness. The review unit we were provided packed in just 8GB of DDR RAM, but the system configurations go up to a sizeable 16GB – making it very capable for mobile work.
The move to Skylake's brought with it a significantly more capable GPU in the Intel HD 520. While it won't allow you to run the latest games at reasonable framerates, it's perfect for games like Hearthstone, World of Warcraft, and StarCraft II as long as you have reasonable performance expectations. What the HD 520 does allow that the previous Yoga's weaker GPU didn't is decent performance in creative apps like Adobe Photoshop or Premier. The Yoga 900 is perfect for some light photo manipulation or video editing on the go, which makes it pretty damned close to perfect for somebody like me.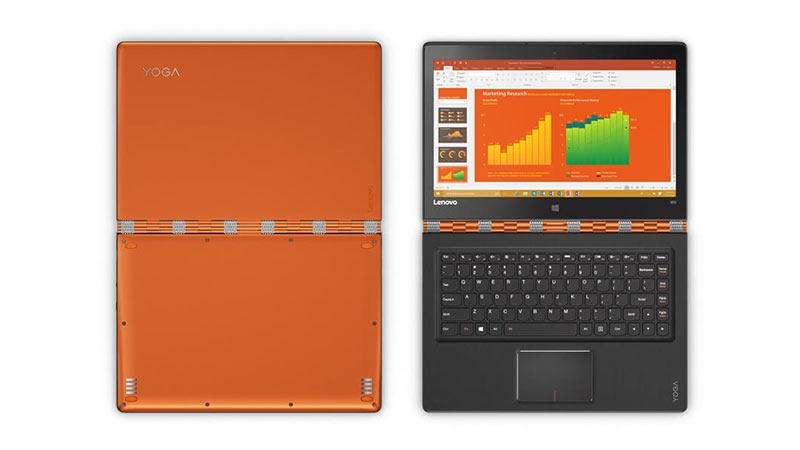 Funnily, as much as the ability to use the system as a hybrid is its selling point, I found myself rarely using it as anything other than a laptop. That's largely because it's just too heavy in tablet mode to be useful for more than a few perfunctory uses. Far too few apps are tailored for use in vertical tablet mode as well, so its functionality is more as a marketing gimmick than as anything really useful.
As for its much touted battery life? It does a pretty good job for devices in its class. Lenovo suggests you'll get between 8 and nine hours of battery life on a single charge, and on 65% brightness, and general office-like use I managed to get just a few minutes more than that. Playing video reduced the battery time to a shade over seven hours.
Processor: 2.5GHz Intel Core i7-6500U (dual-core, 4MB cache, up to 3.1GHz with Turbo Boost)
Graphics: Intel HD Graphics 520
Display: 13.3-inch QHD+ 3,200 x 1,800 IPS display, 10-point multitouch, 300 nits brightness
Storage: 512GB SSD
Memory: 16GB LP-DDR3 RAM
Camera: 720p front-facing
Ports: 2 x USB Type A 3.0, 1 x USB Type C 3.0 with video out, 1 x DC input with USB 2.0 functionality, 4-in-1 card reader, audio combo jack.
Weight: 1.3Kg
Size: 324mm x 225mm x 14.9mm
It's an amazing product. It will, however, set you back a cool R26 999.
Last Updated: September 19, 2016
Lenovo Yoga 900

Lenovo's Yoga 900's hybrid design is still more marketing ploy than genuine and useful innovation, but the improvements made over the last model make it one of the best ultrathin hybrids available.