I've never really been a big fan of Skullcandy's suite of audio products. For me, they've always been the epitome of form over function; stylish, often sexy – but never quite living up to my audio needs. I was not particularly excited to review their newly refreshed SLYR gaming headset. It's a product that's been available for years now, having been released originally to play nicely with the Xbox 360 and PlayStation 3 – and it's now got a minor update (which I think is really just a sticker on the box, if we're honest) that promises compatibility with the PlayStation 4 and Xbox One.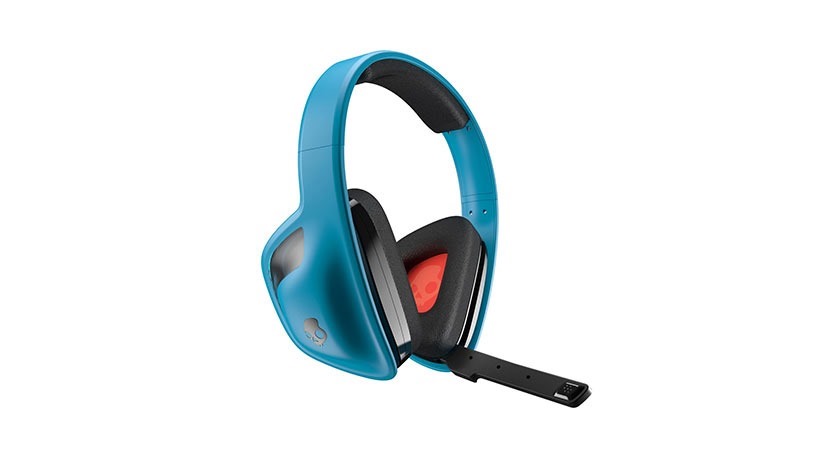 It does indeed, though there are a few notable caveats. On the PlayStation 3, PlayStation 4 and PC, connectivity is a dream. Plug the in-line controller's USB cable in to your device, and it works. Plug the headset itself in to the in-line controller and you're done; you get stereo audio and voice communications and there's little else you have to do.
On Xbox platforms, it's a little different. Unless you're sporting one of the newer Xbox One controllers with an included 3.5mm jack (in which case you could just plug the headset, unamplified, directly in to the controller) or have purchased the separate stereo headset adapter, you'll need to connect it to the audio bits of RCA or component cables; the typical white and red audio ones that you've not really seen in ages, because this is 2015. As you know, the Xbox One (and the 360, for that matter) use HDMI or optical for its audio, so you'll need to either use an array of adapters, or have a TV with audio output for it to work. Because of these issues, it's hard to recommend the awkwardly-named, vowel-free SLYR for Xbox gamers who don't meet the requirements.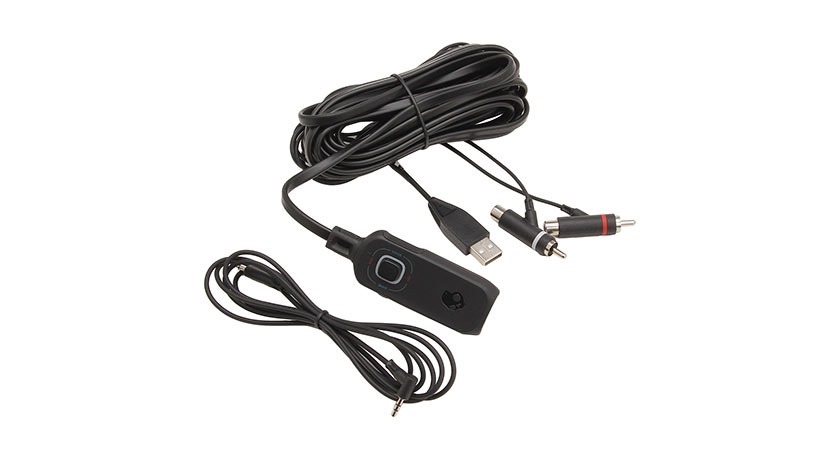 As mentioned, on PlayStation and PC platforms, it all just works. Plugging the controller in to the PS4 had the system automatically pick the headset up, and change output and voice comms to the SLYR, which is rather nice, and how technology should work.
Once I put the headset on and gave it a listen though, I was actually impressed. The SLYR provides crisp and clear audio that worked well in giving positional cues, despite it being a simple, no frills stereo headset. It might not be the best headset for music and film aficionados, but it's quite well tuned for gaming.
A switch running along the side of the in-line GMX controller does its job, functioning as a simple graphic equaliser. There are three pre-sets: Bass, Supreme, and Precision. I generally left it in the default "Supreme" position, which gives a pretty broad general audio profile. "Precision" mode highlighted in-game higher frequencies – like footsteps and gunfire, while Bass mode is really self-explanatory, offering the other end of the audio spectrum.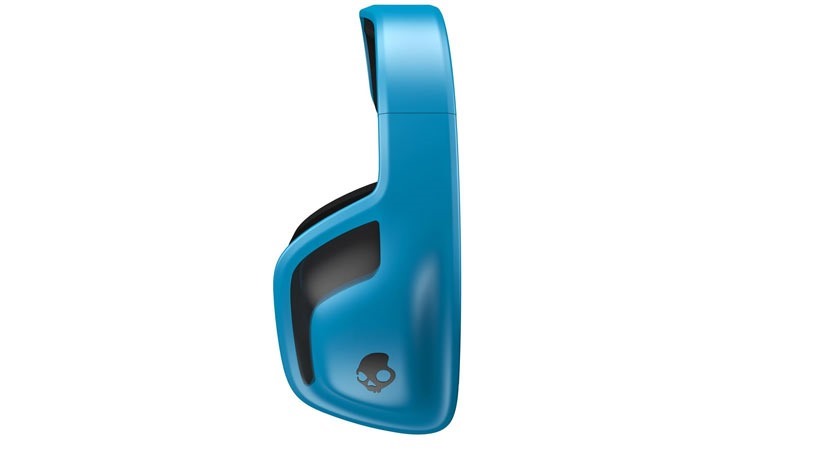 One of my favourite things about the headset is the fold-away microphone. The mic – which offers some of the clearest voice communication I've heard – tucks in to the left earcup, muting it as it's folded away. I've used a great number of gaming headsets with removable, or stashable mics, but this is easily one of the best. The SLYR is also suitably comfortable, with foam cups that rest securely, but softly. I wore them for hours on end, without the slightest bit of discomfort.
As you may have ascertained, because the connection betwixt the headset and the GMX controller is a 3.5mm jack, you can use the headset with just about any device sporting the standard jack, so it's versatile. Offering great sound in its class, it's a headset I'd have no problem recommending if it sold locally for anything approaching its price in other markets.
Right now, you can get the SLYR for $50 in the US, which works out, in direct currency conversions, to around R685. Of course, that's not the way things really work, so you can't expect to pay the same for tech that our friends across the ponds do. I'd happily pay R900 for these, and not feel like I'd wasted my money.
The problem then, is that the local RRP for the things appears to be R1966, though many stores are selling it for around R1200 or thereabouts. While the product is fine, this sort of pricing isn't, certainly not for a headset in this class – especially one that's wired (and my good gosh, is that wire long). Quite simply, while I can't really fault the headset itself, you can get a better set for a better price.
Last Updated: October 27, 2015
Skullcandy SLYR

Skullcandy's SLYR is a great headset - but it's available locally at a not-so-great price. It packs in good sound, a fantastic microphone and multi-platform compatibility in to a neat and comfortable package, but it just costs a bit too much.