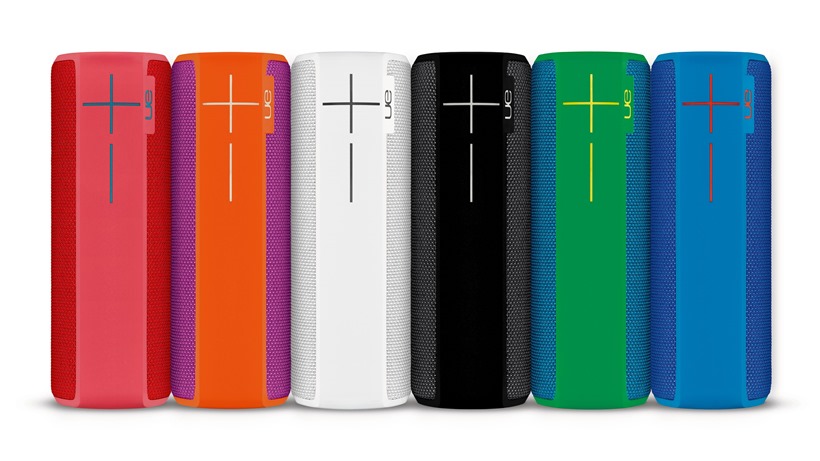 Devices capable of playing music anywhere have seen growing demand over the past few years, and manufacturers have responded accordingly. The market is now flooded with a variety of Bluetooth speakers, and finding the perfect music mate can be incredibly daunting. If you do so happen to be on the look for some excellent portable hardware to pump out tunes though, then look no further than the UE BOOM 2 from Ultimate Ears. It's compact, rugged, and more than capable of pushing out music at maximum volume.
Designed for adventure
I'll be honest, the BOOM 2 may not be visually pleasing to most. The range does not offer anything that looks elegant by any means. What Ultimate Ears have offered instead, is a bunch of devices coated in funky, bright colours.
That's not a bad thing mind you, because this bluetooth speaker is not designed to match any furniture, or built to be permanent fixture in any home. No, it's made to be taken out and about. In fact, the design encourages adventure.
Holding it alone perfectly illustrates this idea. The UE BOOM 2 may not be heavy (it weighs only half a kilo), but it is certainly rugged. Just handling it reinforces the idea that it is tough. It's obvious that the device will survive a good knock or ten, and probably dozens, if not hundreds more. Hell, it can even sit in a small body of water comfortably (for a little while at least) and live to tell the tale.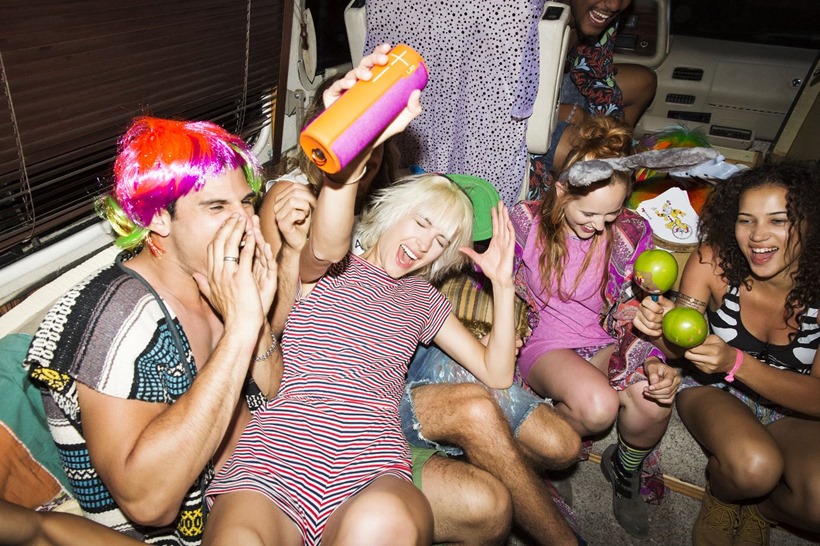 Packing a Punch
Despite it screaming to be taken out into the wild, I put the UE BOOM 2 through its paces right in the comfort of my own home. Pairing it with my phone took less than 30 seconds, and I was playing music in no time at all.
Looks can be deceiving, I'll have you know. The UE BOOM 2, while feeling solid and rugged, looked like it would be disappointing in the sound department. I mean, surely something can't be that small and sturdy without sacrificing some sort of musical performance, right? Wrong! The UE BOOM 2 packs an incredibly punch. Putting it on maximum volume fills a room, and those neighbouring for that matter, with some phenomenal oomph.
Generally, something that size playing anything at maximum volume yields unwanted distortion. I'm happy to report that I got no such rubbish from this device. It plays loud, and crystal clear. The bass isn't perfect by any means, but it generated enough boom to keep me happy.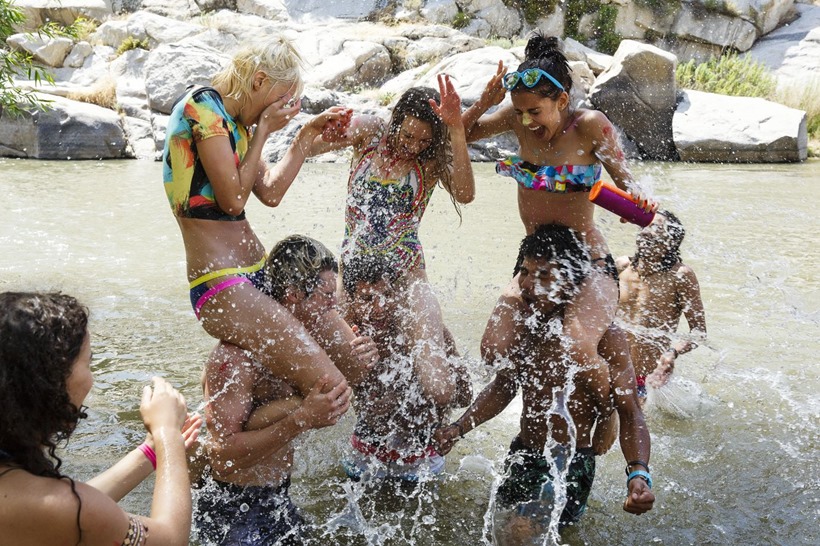 So on the surface, the UE BOOM 2 really ticks all the right boxes, but a peaceful home isn't where it's meant to live. Granted, if you want it to be a home device, portable and perfect for carrying around from room to room, and can do just that. It really is capable of a whole lot more though, and deserves to be taken outside.
I'm not just talking outside to the pool mind you, I mean in general. Just take a look at any of the images accompanying this review, and you'll see exactly what I mean. The culture the UE BOOM 2 is looking to encourage is one of no-restrictions, no limitations, and complete freedom. This little speaker is looking for adventure.
And adventure is exactly where I took it. As luck would have it, during my review time with the device, I was invited for a weekend away from my normal Johannesburg dwelling, to the middle of the bush.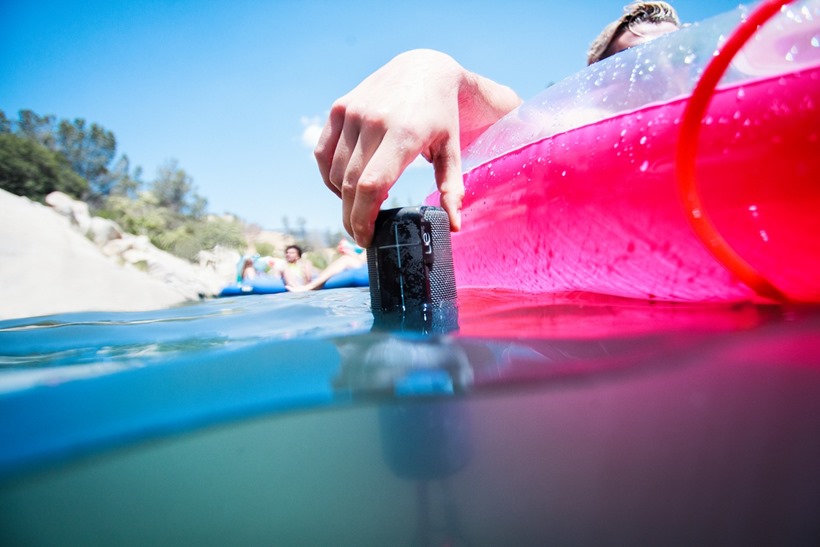 You know how comfortable I was with the sturdiness of the UE Boom 2? Enough that I was willing to show it to everybody, and leave it, completely unsupervised for the majority of the weekend. To put this into context, remember, this is a review device. I do not get to keep it, and before accepting it for the duration of my review, I had to sign a document which held me solely responsible for its well being. If anything went wrong with it, or if it got damaged, lost, or broke in my possession, well, let's just say I'd be in a lot of trouble.
The fact that I was comfortable leaving it with a group of people I didn't know too well really should speak volumes about the device. Honestly, not once did it cross my mind that it would meet a sticky end, and not once did I stress about anything going wrong.
We all made use of the UE BOOM 2 for the duration of the weekend. It followed the group I was away with out to the pool (and into it too, because why not?), to the braai area, to the kitchen, and back outside again. The whole weekend was filled with non-stop playlists from a variety of people's phones, and I only had to charge the device once for the entire duration.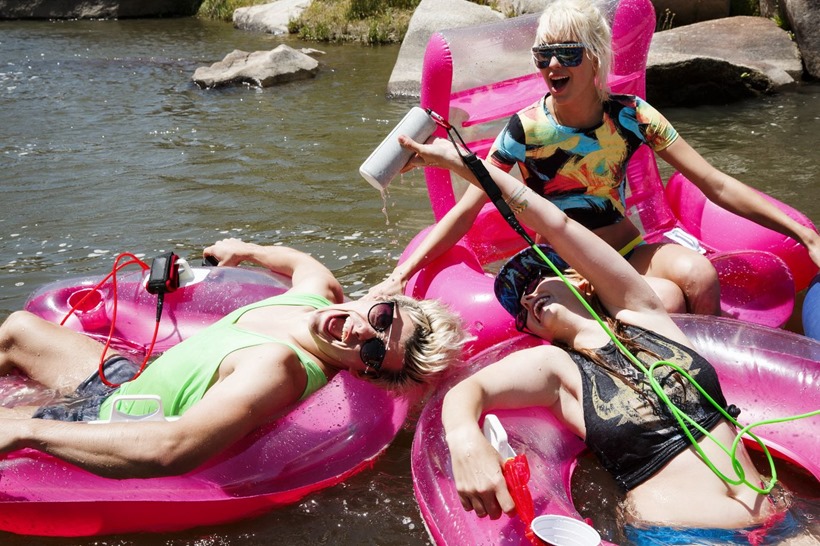 Specifications
Dimensions: 67mm (diameter) x 180mm (height)
Weight: 548g
IPX7 rated: UE BOOM 2 can be immersed in water up to 1m for up to 30 minutes.
Maximum Sound Level: 90dBA Frequency
Range: 90Hz – 20kHz
Drivers: two 45mm (1 3/4″) active drivers and two 45mm x 80mm (1 3/4″ x 3″) passive radiators.
Power: Rechargeable Lithium-Ion Battery for up to 15 hours of battery life between Micro USB charges. Actual battery life will vary with use, settings and environmental conditions.
Charge time: 2.5 hours
Wireless Capabilities: Pair up to 8 Bluetooth ® enabled devices – Connect up to two source devices at the same time. Wirelessly play (stream) to 2 UE BOOM 2s from one source.
Mobile Range: up to 33m
Compatibility: Pair up to 8 Bluetooth ® enabled devices – Connect up to two source devices at the same time. Wirelessly play (stream) to 2 UE BOOM 2s from one source
RRP: R3500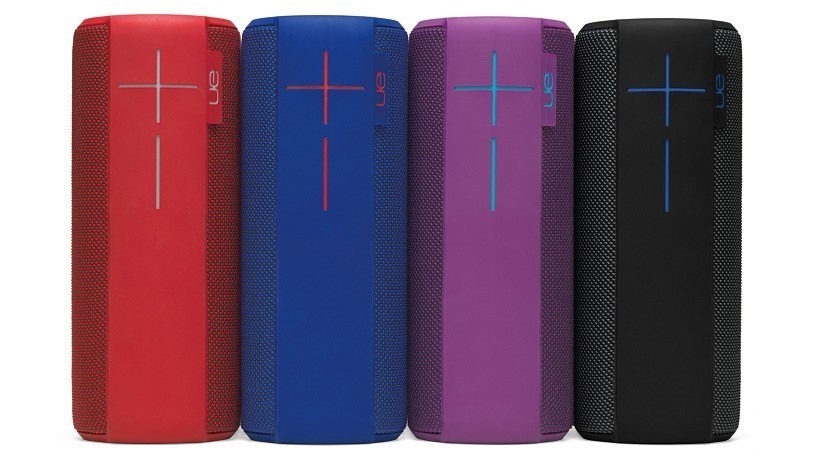 The only sore point I have with the UE BOOM 2 really, is its price point. Look, I love its performance and ruggedness to bits, but I do feel that paying R3500 for a Bluetooth speaker is a bit over the top. For that kind of money, I could buy a whole sound system!
That being said, if you have that sort of cash lying around, the UE BOOM 2 certainly provides bang for buck. I was honestly very sad when it was collected. I've never ever felt the need to own a Bluetooth speaker, but if I had the UE BOOM 2 in my possession, I'd be very, very happy.
Last Updated: February 1, 2016
Ultimate Ears BOOM 2 Wireless Bluetooth Speaker

A portable, durable Bluetooth speaker that packs some serious boom in its compact, rugged innards. The price point of the device however, is a bit steep, and may discourage some from taking the plunge.