I have always had a soft spot for Ben Affleck, ever since Good Will Hunting. He just looks like a deep person with a pretty smart brain. Which is why I wondered why he didn't Bat-punch Zack Snyder in the side of the jaw to wake him up in Batman vs Superman. Affleck now adds to his impressive resumé with a new movie called Live By Night that is set in the 1920s and is all about dem gangsters. Have a watch of the trailer.
I think if you are a gangster-loving genre junkie this might be the type of movie you will enjoy. Thanks to the folks at Times Media Films we managed to get our hands on an interview that you won't find anywhere else, and Affleck is as charming as ever as he answers questions about acting and directing  his latest film. Affleck is no stranger to adapting author Dennis Lehane's works, after all his first attempt led to the rather brilliant film Gone Baby Gone. So why return to the same source material and what was it about this book that caught his attention?
I read the book and loved the idea of making this film as an homage to the old Warner Bros. gangster movies – the kind of rich, pulpy, sexy movie that isn't made anymore, but that I really miss seeing.  It's what used to be called the Hollywood blockbuster.  They were defined by scope and scale, and all the big themes that made those movies feel so epic – crime, murder, love, betrayal, punishment, redemption.  I wanted to make the film as a love letter to movies that I really do love, and to honor that kind of cinema.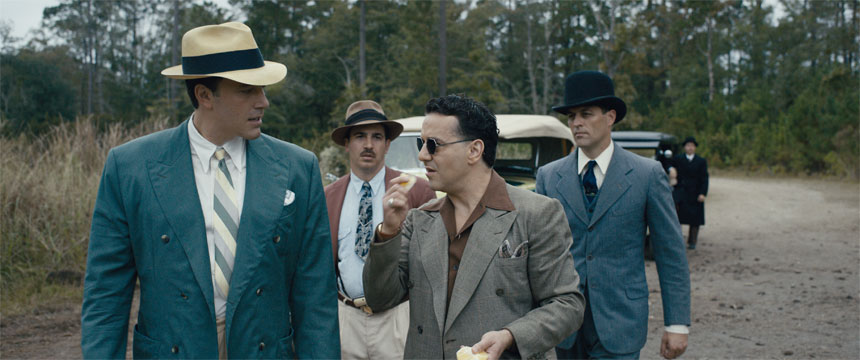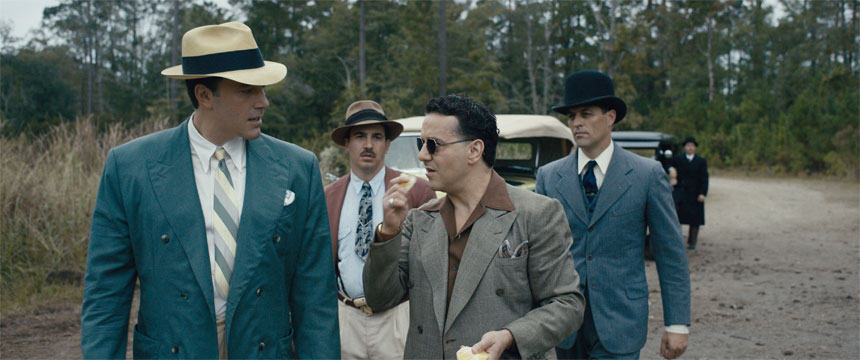 One thing I can say is Affleck certainly puts a lot into his work and I think live By Night is no different. As already stated, Affleck not only directs and produces this film but also acts as the central character, Joe Coughlin. So why does Coughlin head to war, and how does that, and returning to a new America, change him?
I think he went into the first World War believing in the bromides he was told, and subscribing to what everybody else subscribed to when they went off to war – that it was their patriotic duty.  The first World War disillusioned millions of people who experienced horrors yet they couldn't even tell you what they were fighting for. In Joe, the disillusionment is shaped around the idea of taking orders from other people.  He's not going to listen to any boss; he's not going to march in line to his death because some guy told him to.  He's going to make up his own mind and be his own man and make his own rules.  And he becomes an outlaw.  This is right when Prohibition has been enacted, so not only does he become an outlaw; so do millions of Americans who are otherwise law-abiding citizens, but who are drinking booze, which is all of a sudden illegal. Prohibition really created a slippery slope in terms of respect for the law in America.  It was a time when gangsters really flourished; they were the celebrities of the day.  That's the world Joe comes back into – the sort of every-man-for-himself Roaring '20s.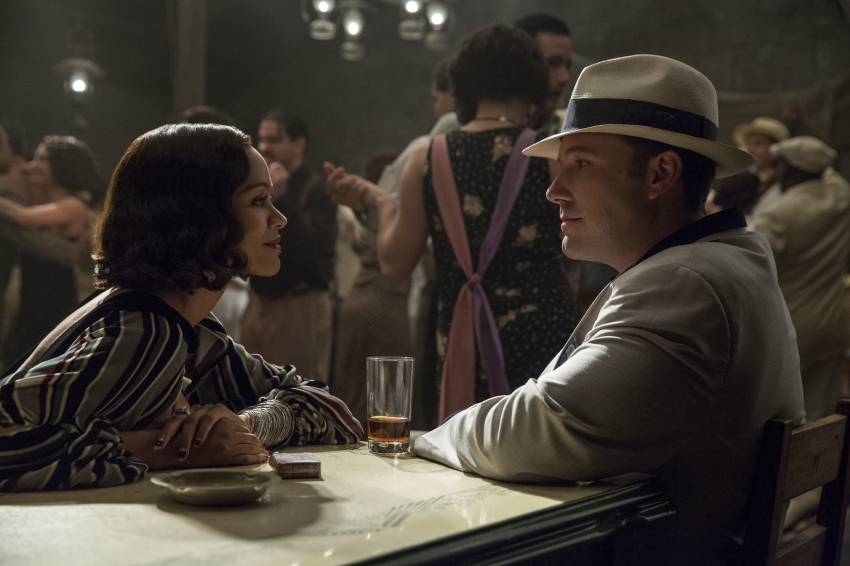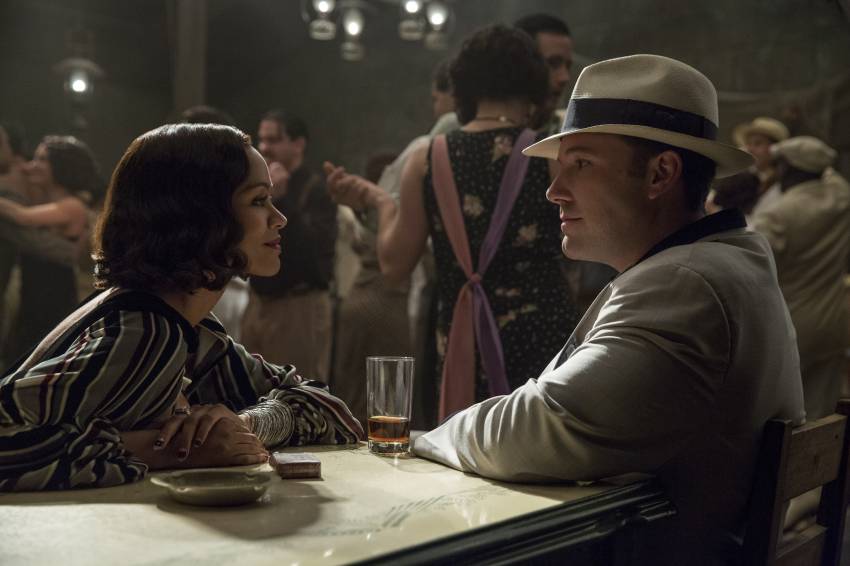 I think I would have made a brilliant gangster. No way is anyone getting between me and my beer! It's not only booze and some stupid laws that our gangster has to navigate, but two love interests played by Sienna Miller (Emma), and Zoe Saldana (Graciela ). Each of these characters offer a different type of romance, so how do they impact our hero?
With Sienna's character, Emma, that's the younger, reckless, head-over-heels kind of love.  It's blind love, and he does crazy, reckless things because of it.  He's just swept away by it emotionally; there's no rational thought involved. With Graciela, Zoe's character, that's a much more mature, adult version of love.  It's more about recognizing that there are things you love about one another and the failings that each other has, and coming to a compromise view that this is actually happiness.  It's sort of the real-life version of love, and that eclipses everything else; that's heaven.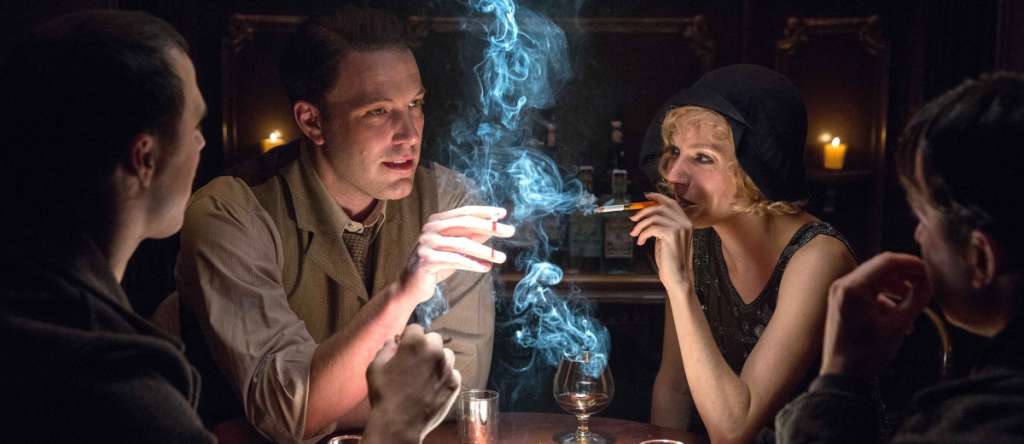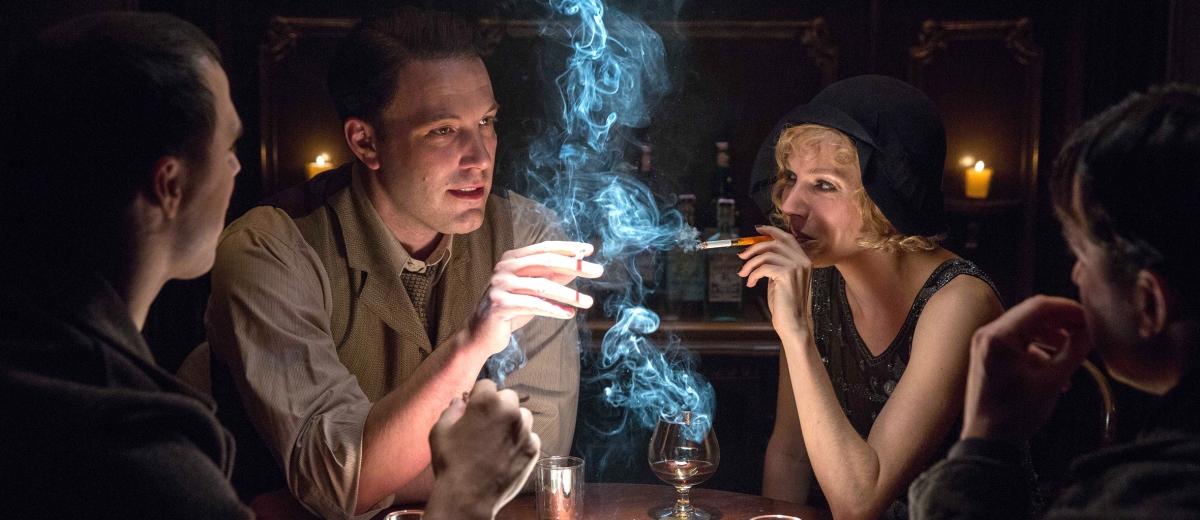 I'll have to take his word for it as I am about as familiar with love as sharks are with parachuting. Affleck went on to say a bit more about acting with Zoe, Sienna and Elle Fanning who plays Loretta Figgins.
Sienna just has this incredible spark and spirit that she brings to all the things she's in.  In our film, she brought to life this conspiratorial energy, this kind of Bonnie and Clyde spirit, that made those scenes really magical. With Zoe, her humanity is so evident that you just empathize with Graciela and feel that she's every inch a fully realized three-dimensional person.  Zoe is such a professional and an expert at what she does.  She's so dedicated and worked really hard to make sure everything was right, down to the last drop, period and comma.  And she was just a joy to work with. And Elle is almost a prodigy as an actress.  The interesting thing about her is that she's right on the cusp of being a young woman.  With one look she can seem childlike and then she can turn around and look completely grown up.  It was a fascinating dichotomy to have in the movie, and it was really important to capture that quality in Loretta.
That's one of the reasons I like Affleck, he is able to heap on praise where it is due, and apparently the actors he works with think the same thing. Many commented on how he was able to slip between being director, and acting in front of the camera. How Ben, how do you do this?!
It's just something that's part of the job and it's what I'm used to.  When you direct, you do the kind of research that you should do for every part, but don't have the time.  Usually months and months ahead of time I'm preparing a character and doing research and by the time you get to the set, the character should be second nature.  I shouldn't be out there thinking about, 'Oh, how am I going to play this?'  I've already made those decisions.  So I spend most of my time thinking about the other actors and the challenges that kind of come up in production.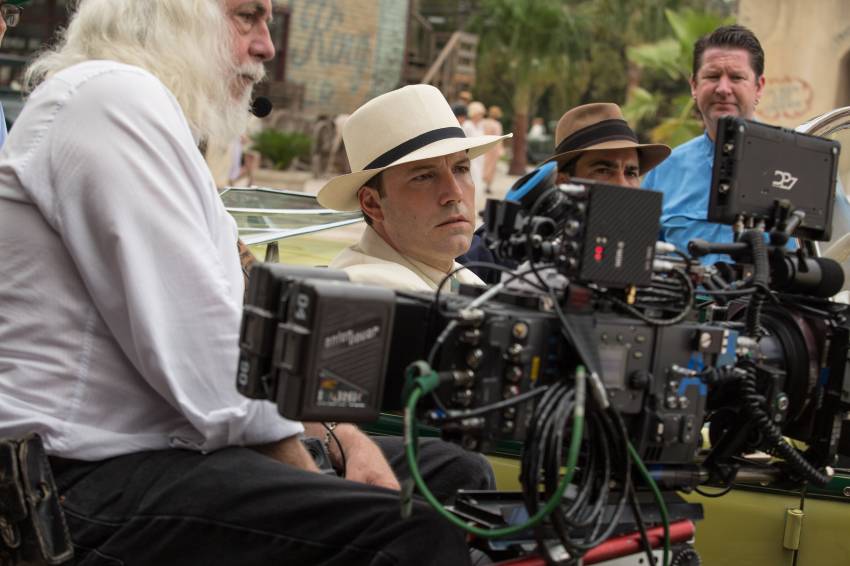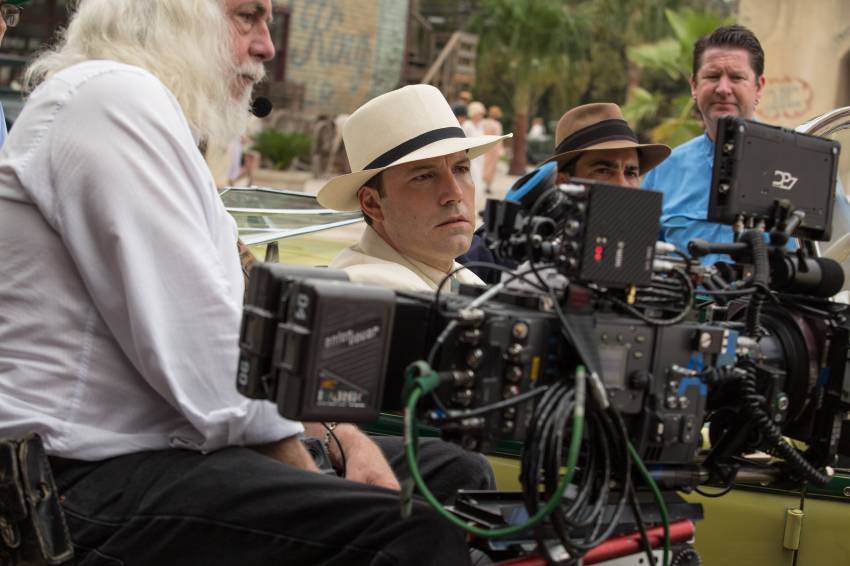 I find it difficult enough holding a cup of coffee and looking at a screen so big respect to you Ben. And lastly, Live By Night was made while BvS was also made, are the characters similar in any way?
(Laughs) Well, both universes are sort of morally complicated. This is a more grounded, realistic movie than the Batman movies, but I think the two characters probably exist at a similar place on the moral spectrum, which is deep into the gray.
Live By Night releases locally on the 3rd of February.
Last Updated: January 31, 2017