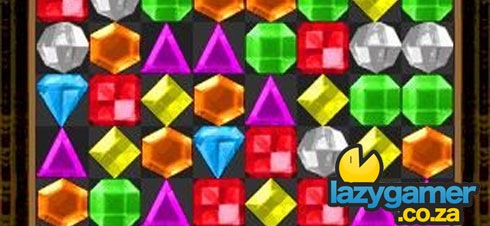 PopCap Games have let us know that yesterday marked the 10th anniversary of casual gaming icon Bejeweled. If you don't know what Bejeweled is, chances are you've been living under a rock. In an alternate dimension.
"Bejeweled has obviously succeeded beyond our wildest dreams," said Jason Kapalka, co-creator of the game, co-founder and CEO at PopCap. "When Brian Fiete, John Vechey and I built the game ten years ago, we had no grand aspirations for it or PopCap, we were trying to survive as a company during the depths of the dot-com collapse. Little did we know we'd still be selling copies of Bejeweled a decade later!"
Even if you've never played Bejeweled itself, you've undoubtedly played at least one  of its clones. Its match-3 gemstone gameplay is of course the inspiration behind an entire new subgenre – The puzzle RPG, spearheaded by D3's incredible Puzzle Quest : Challenge of the Warlords.
IBejeweled has to date sold 50 million copies across just about every platform you can shake a stick at. Not bad for a game that you can play online for free. How the hell does PopCap keep producing these incredibly addictive casual games? Bejeweled, Peggle and Plants vs Zombies have all eaten away precious hours of my life. Bastards.
See more, over at the official site.
Last Updated: February 11, 2010