It's no secret that Japanese developed games were completely overshadowed by the west during the 7th generation. Coming from the era where the Land of the Rising Sun reigned supreme in the console space, it was disheartening to see them slowly fade into irrelevancy. It's been a really long and bumpy ride, but maybe, there's light at the end of the tunnel.
Prior to the 7th generation, the quality of Japanese games was not only exceptional but they were leading the industry and revolutionising genres. In a short interview released in 2015, Uncharted 4 director Bruce Straley spoke to Gameinformer about his adoration for the PlayStation 2 game, Ico as well as its creator Fumito Ueda. He mentions how this game made him cry and "shaped my entire concept of design". It's really incredible when you think about it, considering Naughty Dog's games are really the cream of the crop these days. Other games such as Silent Hill 2 and Metal Gear Solid really showcased the power of narrative and environmental design in video games, while titles such as Resident Evil 4 and Devil May Cry completely revolutionised 3rd person shooters and action games respectively. This is really just the tip of the iceberg and I could go on to mention many more games but I just wanted to point out the disparity of where Japanese games used to be, and where they've found themselves over the last few years.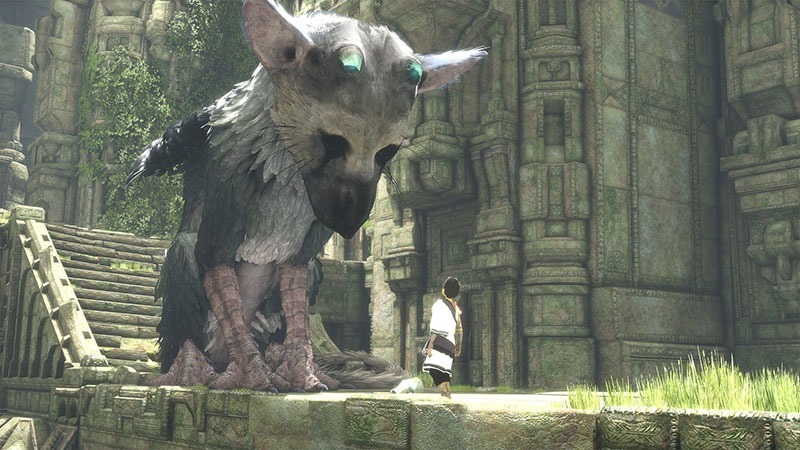 It would be unfair to just completely write-off generation 7 as a complete failure for Japan, as there were still some truly amazing console games to come out of that era. Super Mario Galaxy 1 and 2 are two of the highest rated games of all time, while titles like Nier, Catherine and Dark Souls became some of my personal favourite games ever. There were still some really good times to be had, but the decline was evident, and the future wasn't looking all that bright.
While watching an old episode of IGN's Gamescoop, it reminded me of the growing sentiment that a lot of gamers had in terms of Japanese games and it's that the focus would primarily shift to the mobile scene. As an avid lover of these games, I tried to ignore this for as long as possible, but when I saw Square Enix bastardize my favourite franchise of all time, Final Fantasy, into the cheap, and now infamously known mobile game, Final Fantasy: All the Bravest, my faith was tested and ultimately shattered. It was sad to see the name of a prominent series being tarnished this way. What made it worse is the fact that the console counterpart wasn't really all that great either.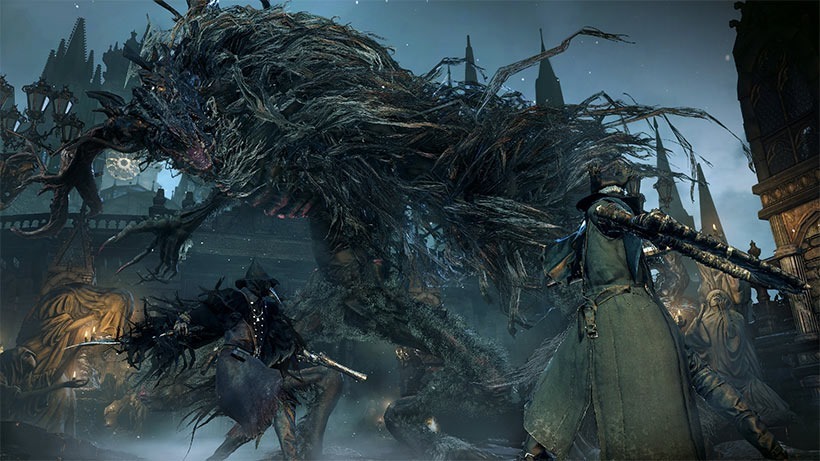 In fact, other major console franchises were producing really sub-par experiences too. Resident Evil, as if itself were infected by the Las Plagas and T-virus, transformed into a bombastic, deformed action experience which was so far removed from its survival horror roots that you could very well mistake it for some other game. Silent Hill and Ninja Gaiden ended up empty shells of what it used to be. Megaman was dead. Castlevania now had forced stealth sections (I still think the first Lords of Shadow was outstanding, just by the way). Front Mission became a mech action game, and so on, and so on. It felt like an endless wave of disappointment, and it really left a bitter taste in my mouth that I thought would last forever. Then 2015 hit, and it was the start of something special.
There were quite a few noticeable games that year, from the incredible Metal Gear Solid V and Bloodborne to Until Dawn and Dying Light. It was a pretty good year for gaming in general, but that's not why that year was so memorable, oh no, not at all. Sony blew everyone away at E3 with the re-reveal of The Last Guardian alongside the announcement of a Final Fantasy 7 Remake and Shenmue 3 kickstarter. These reveals lit the world on fire, and gamers from every corner of the world rejoiced and shed tears as they watched their dreams become a reality. Hell we even got more info on Kingdom Hearts 3, an announcement of the long awaited Zero Escape 3 and a surprise Nier Sequel reveal developed by Platinum Games and directed by Yoko Taro. What a year! More importantly however, these were all Japanese games that people were excited for.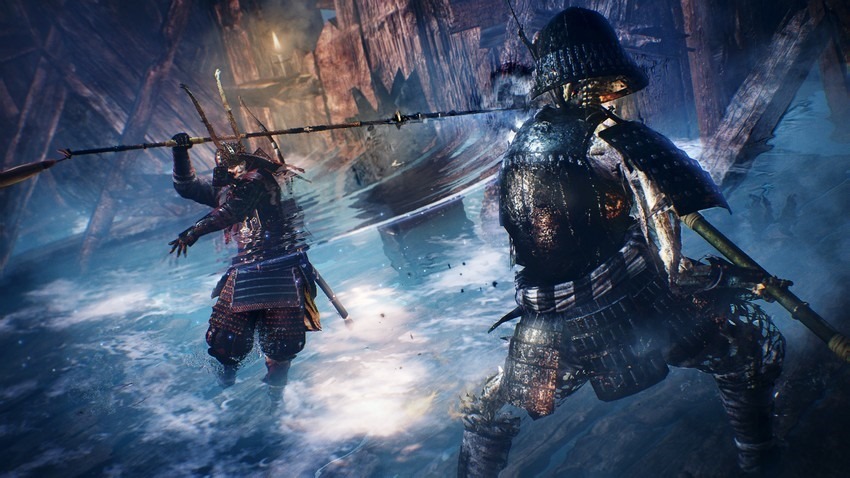 Segueing into 2016 and the Japanese console gaming scene were slowly on the rise. Besides the amazing games that were coming out, it was the year that I noticed a shift in the way that these companies interacted with fans too. It felt like, for once, they were actually starting to listen. Square Enix for example, had constant and open discussion with fans about Final Fantasy XV, getting feedback and trying to understand what is their fans have been wanting from them. Not only that, but they opened up a studio to create classic JRPGs and released the fantastic, if not underrated, I am Setsuna.
Koei Tecmo and Team Ninja had a similar level of transparency and fan engagement with their multiple Nioh demos which helped shape the game into the masterpiece it is today. Sega actually committed to localizing both Yakuza Kiwami and Yakuza 6, which is a much bigger deal than most realize. Capcom too announced that they would be taking Resident Evil 7 back to its survival horror roots, all the while, more and more Japanese games were finding their way on to PC as well, even really Niche titles like the brilliant Danganronpa. Oh, did I mention we got two Dragon Quest games that year, which if you're a fan of the series, you'll know just how big of a miracle that really is.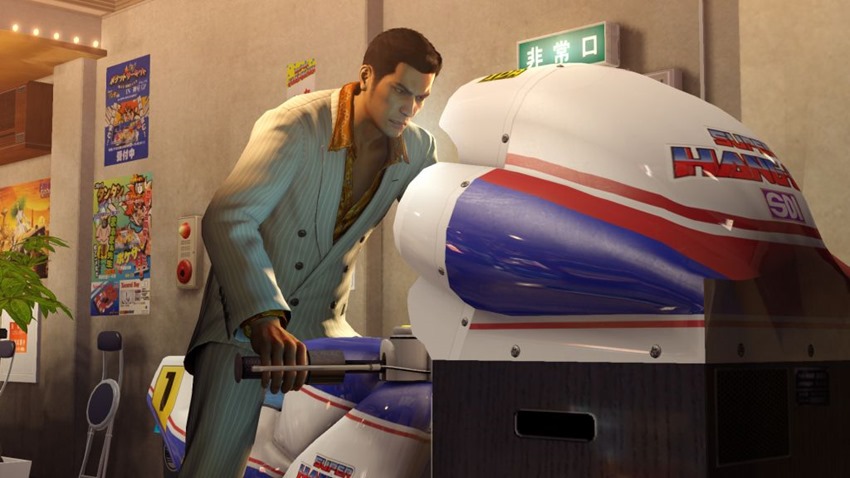 Japanese games felt like they were making a huge comeback, and they were going back to what fans loved about them in the first place, but nothing could really prepare me for the games releasing in 2017. To give you an indication of just how incredible it's been, I've been playing excellent Japanese games, back to back from October already. I played, in succession, the sleeper hit Dragon Quest Builders, World of Final Fantasy, The Last Guardian, Final Fantasy XV, Resident Evil 7, Kingdom Hearts 0.2 and I'm currently busy with Nioh. This is without even mentioning Yakuza 0, which our very own Geoff and the internet at large is totally in love with, Gravity Rush 2 and what is said to be the best Tales game in years, Tales of Berseria. The train doesn't even stop there. After Nioh, Nier: Automata will be releasing next to the massive Legend of Zelda, then the long-awaited Persona 5 in April while Tekken 7, Final Fantasy XII Remaster, Ni No Kuni 2 and other potentially great games sit on the horizon.
Dare I say, it kind of feels like the glory days all over again, though, I don't think it will ever reach those heights. Be that as it may however, with a line-up this great coming out of Japan, one no longer has to reminisce about a time when those games were good, as the present and future is looking really exciting. Maybe it's too early to tell, but this senpai is calling it a comeback, baby!
The views and opinions expressed in this article are those of the author(s) and do not necessarily reflect the official policy or position of Critical Hit as an organisation.
Last Updated: February 23, 2017