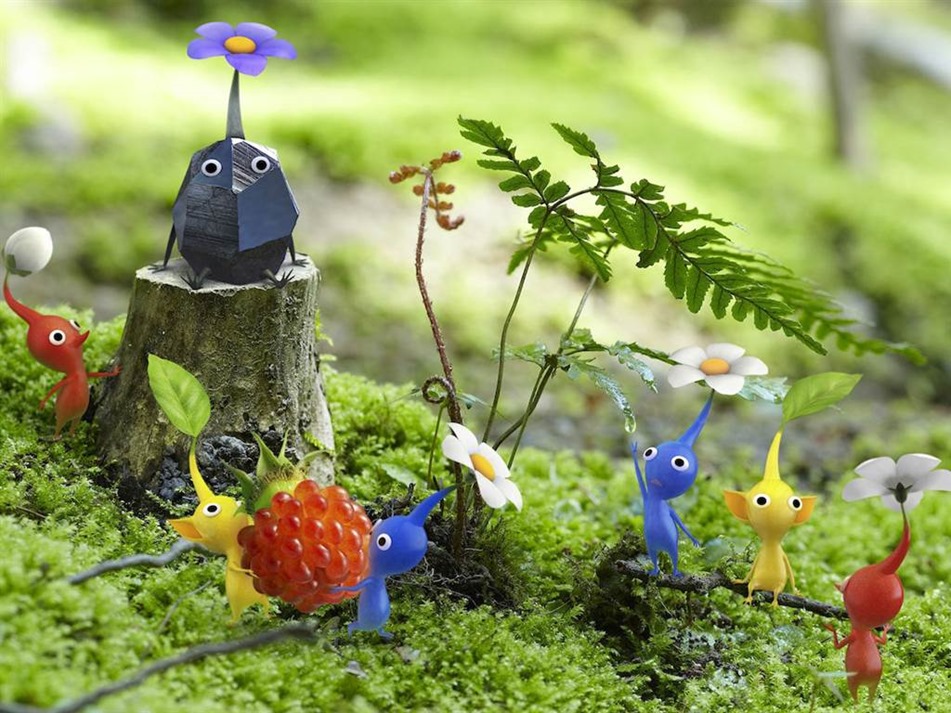 Nintendo and Niantic games are partnering up to bring one of the Japanese company's most beloved properties to life. Well, life's a stretch. Pikmin is being brought to augmented reality in much the same way as Pokémon were back in 2016. The project was announced yesterday and from the sounds of things will play rather similarly to Pokémon Go. From the blog post announcement yesterday, this mobile app will, "include gameplay activities to encourage walking and make walking more delightful." Which is great news because I always want my walking to be more delightful.
While this is all well and good we don't actually know anything about Pikmin AR, which I assume will eventually launch with a better name than that. We have one image of a bunch of Pikmin following a person, some with different coloured flowers on their heads, but beyond that there's nothing else to go. We do know that this project will be the first title developed by Niantic's Tokyo Studio which was opened up properly in 2018. The announcement post also states that players can expect an update soon and that the game is slated to launch in 2021.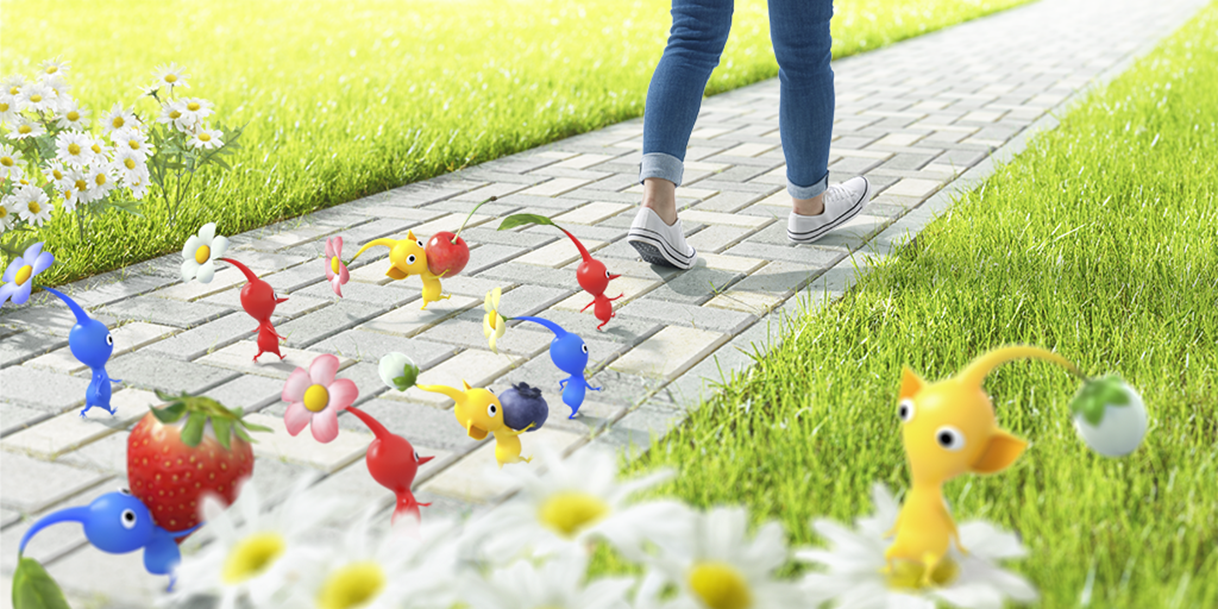 It's a cool idea giving Pikmin the AR treatment. Those little rascals canonically run around our world but are usually very well hidden and often blend into the environment. Walking around a park and spotting a red Pikmin playing in some grass sounds like a magical experience but we'll just have to wait and see how everything turns out in the end.
Last Updated: March 24, 2021