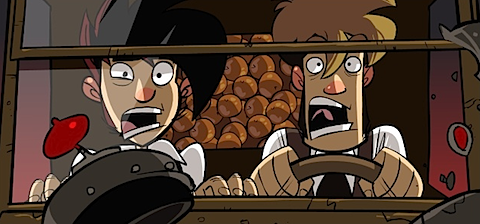 As Microsoft continues to run deals over Xbox Live, we are seeing many different pieces of content and titles getting discounted, some great and some absolutely terrible.
Thankfully, this week's deal sees Penny Arcade: On the Rain-Slick Precipice Of Darkness, Episode: 1 get chopped down from what was always too high a price of 1600 MS Points down to a much more reasonable 800 MS Points.
So if you always wanted to check it out, now is your chance because remember, the discount is for this week only.
Last Updated: April 6, 2009