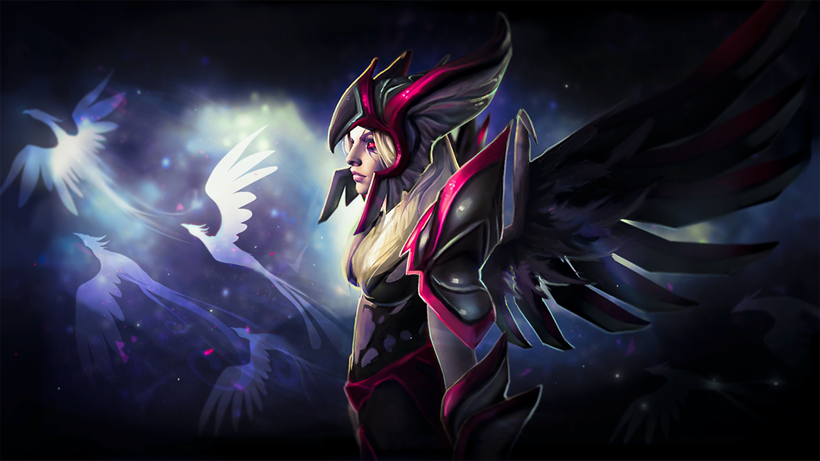 The Fall Season 2015 Compendium is out, bringing with it lots of new challenges and rewards, and of course, a plethora of new ways to spend hard earned cash. Take for example, the new Soaring Cache that has just arrived with the latest update for Dota 2…

Available exclusively to Fall Compendium owners, the new Soaring Cache treasure contains 7 new sets, including a rare set for Warlock complete with a new Golem summon. The cache also has a very rare chance to contain the Padda'pon of Ribbi'tar Death Ward item for Witch Doctor, which can further be customized by Prismatic Gems. Additionally, every fifth Soaring Cache you open will also yield a Bonus Cache which contains either 5, 11, 24 Compendium levels, the Warlock set or the Ribbi'tar Death Ward
Sure, there are some neat new items up for grabs, but the real gem is that bonus cache that comes with each fifth purchase. It has the chance of dropping some rare items, sure, but more importantly, could contain additional compendium levels which means even MORE items are dropped in the long run. It's a vicious cycle of item looting, and an addictive one at that. Thank goodness I am no longer addicted to Valve's MOBA – I've been clean for around 10 weeks now!
If you on the other hand, find yourself still clicking away in Dota 2, I feel bad for you son, you probably got 99 problems, but thankfully, poor earnings from coin wagers ain't one. Valve have gone ahead and improved that system somewhat too with this update:
We've also made a number of improvements to increase everyone's coin earnings. We've removed the 5% cut from Coin Wager winnings and added Wager Bonuses which increase how many coins you can win from a match wager as well as allowing you to earn Coins even when the opponents did not wager. Compendium owners also now have a chance to receive a Coin Treasure or 750 Coin Pack at the end of a match.
Valve have also added team matchmaking, and fixed shared announcer packs. That's not all though. If you'd like to see ALL the changes and improvements that have come to Dota 2, you can do so right here.
I used to give a damn, but quite frankly my dear, I no longer do.What about you? Are you still addicted to Dota 2?
Last Updated: October 19, 2015