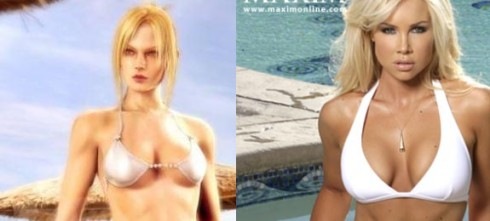 Like we needed to a reason to go and watch the new Tekken movie anyway, but if you were still deciding on it then this should change your mind.
Not only is it a video game turned movie which means we are honour bound to watch it but it also has Candice Hillebrand in it, who if you check on IMDB was born in sunny South Africa.
For those of you too young to remember, Candice got her start on KTV and was a firm favourite amongst the core audience at that time.
She has since matured into quite the lady and has now landed the roll of Nina Williams in the new Tekken movie.
Honestly I can't see how the talent scouts could possibly have said no when comparing the two, she looks pretty much exactly like Nina except she possibly has the nicer body.
Last Updated: July 31, 2009