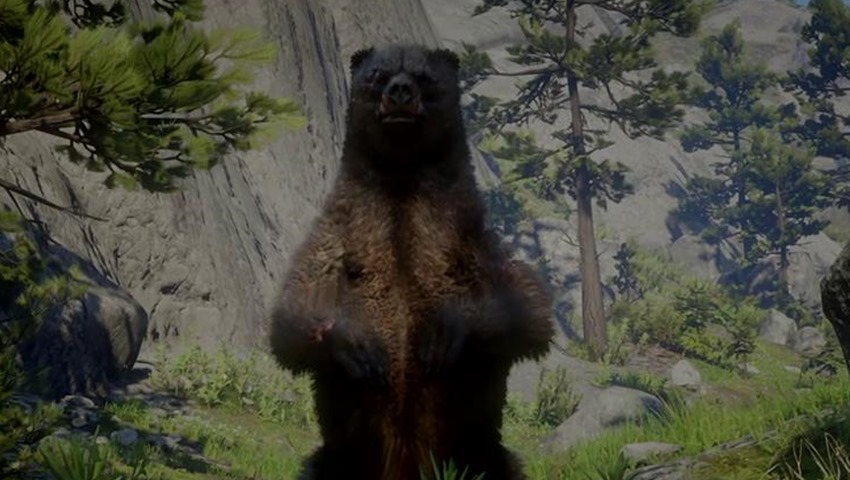 There's some good money to be made out in the wilds of Red Dead Redemption 2. Critters and varmints can be found roaming the land, their precious meat and skins ready to fetch a fine price on the market if you're willing to track them down. Beyond even those creatures however, there are the legendary beats who inhabit forests and grasslands within the game.
Deadly beasts and cunning creatures, who'll test your hunting skills to the max. Where does one even find them though? While Hosea will give players their first taste of a mythical animal, it'll be up to players to search the vast map for signs of more of these elusive animals. or they could just turn to the internet, and get a treasure map of locations.
A few things to remember before you begin the hunt:
There are fifteen beasts in total.
Five of these beasts will hand you a completion bonus after you've killed them while ridding the game of all 15 will earn you some trophies.
You can use heavy weapons to take down a beast, as their pelts are quite durable. Stick to the hunting weapons provided however, for the best possible results.
If you forget to skin one of them, you can always grab their pelt at a trapper's shop.
Sell your pelts to the trapper in Saint Denis, and you'll unlock some rather spiffy new outfits for Arthur Morgan to wear
I've managed to find 13 of the legendary beasts so far, and I'll update the map once I have the other two tracked down. You can see their locations below, on a map that is just begging to be clicked so that it can be embiggened: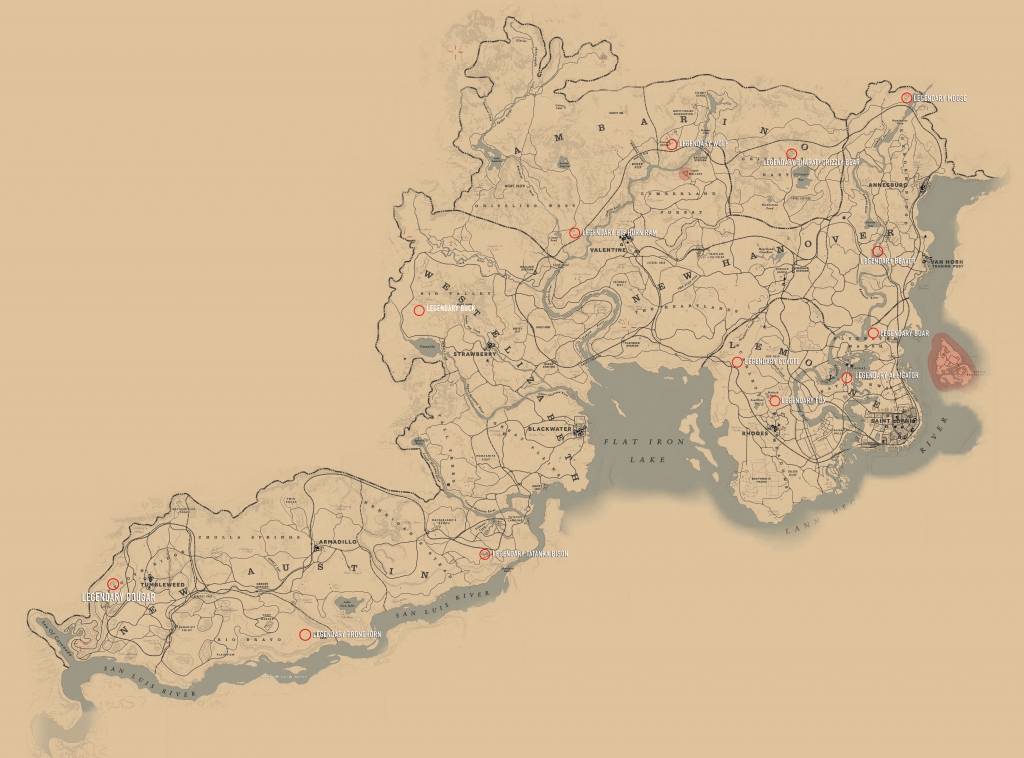 And there you go! Good luck, and good hunting! Just remember, beaver's are man's deadliest enemy. What with their funny fangs and adorable mud-slapping tails, the savage bastards.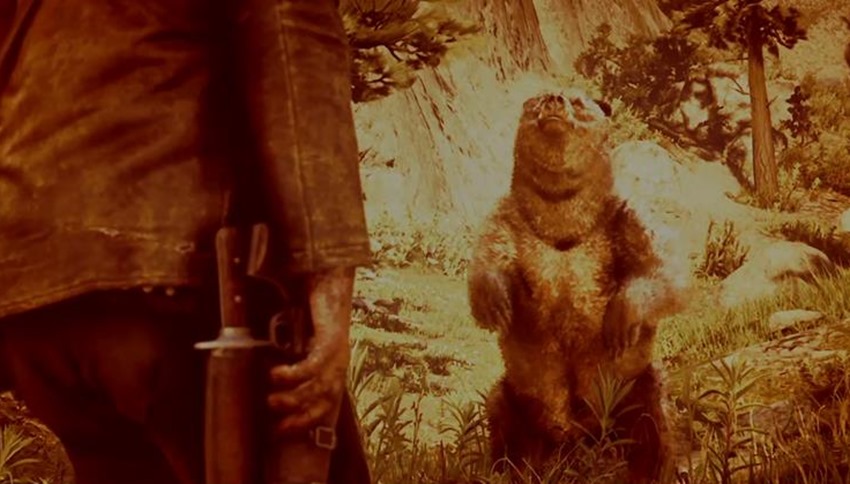 Last Updated: October 26, 2018