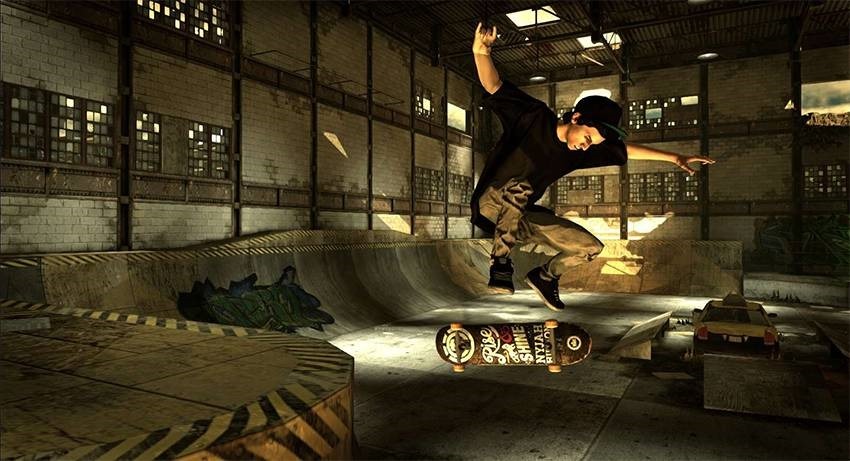 As a franchise, it's probably safe to say that Tony Hawk's Pro Skater is dead. The last game in the series, Tony Hawk Pro Skater 5 was a massive dud – with only a handful of people on the entire planet who actually liked the game. Yes, that minute list includes our own Darryn, who has a soft (and a not at all soft) spot for the ageing skating legend.
Still, there was a time when Pro Skater was the very best in digital skateboarding – in an era where Californian punk rock reigned supreme. Thanks to the magic of remasters, you can relive that – but not for long.
The well-received Tony Hawk's Pro Skater HD takes the best bits from the first two games and lovingly repackages them with modern resolutions and textures, along with refined controls. If you want it on PC though, now's your last chance.
Presumably down to licencing issues, the game is being yanked from Steam on 17 July. Thankfully, it's also on special right now, going for less than the price of a Bic Mac combo. You can pick up Tony Hawk's Pro Skater for just R29,80 and be transported back to a more innocent time. The HD Revert pack DLC, which adds in levels from THPS3 and a few new pro skaters is available for R79.
There are rumours suggesting that Tony Hawk will be back in a new game that's divorced from Activision. In an ideal world, we'll be seeing the Birdman in a new Skate from EA.
As a note, the console versions of Tony Hawk's Pro Skater HD don't seem to be going anywhere at the moment, nor are they on special.
Last Updated: July 11, 2017