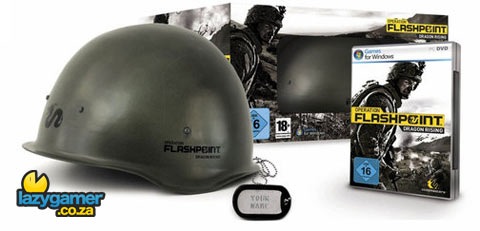 It's starting to feel like the whole "Collectors Edition" idea is starting to get a little out of hand lately.
I am really looking forward to the super-realistic war sim Operation Flashpoint: Dragon Rising and I have really high hopes for the game but even with my excitement I am not entirely sure how to react to the details and images of its Collectors Edition.
No details on pricing of availability have been released yet but from the looks of things I hope that it it isn't going to cost too much. All that comes packaged with the usual game is a branded military helmet and a set of dog tags.
I sincerely hope that the game is more impressive than its Collectors Edition. The CE should be available for PC, Xbox 360 and Playstation 3.
Source: Kotaku
Last Updated: August 6, 2009