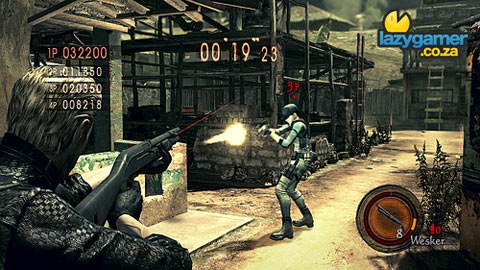 Capcom made quite an interesting decision when they decided to create a versus mode for Resident Evil 5, as it sounds to me as if everyone is just going to stand around taking shots at each other.
After playing through Resident Evil 5 however, and more importantly, giving the Mercenaries mode a go once I had unlocked it, I can actually see the appeal. Either way, it is out today on both Xbox 360 and PS3 and will be flogged off for 400 MS Points or roughly R50 on PSN.
We can not yet confirm if the content is blocked however, so check back here for an update.
Last Updated: April 7, 2009