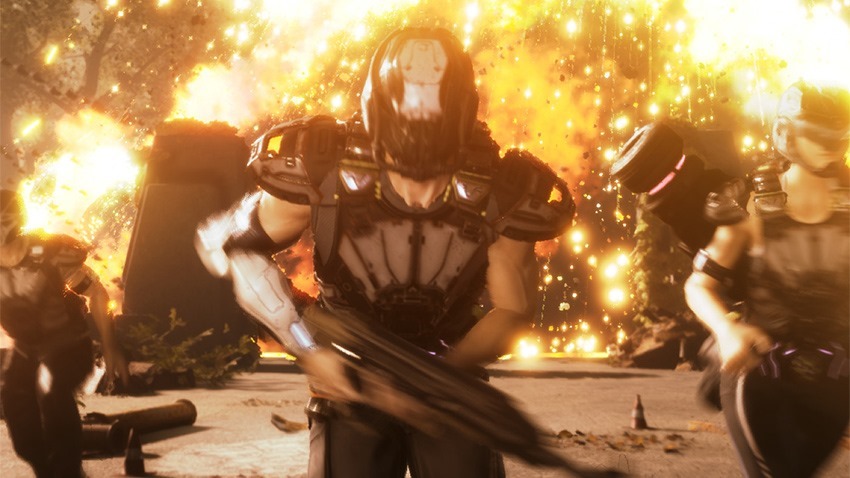 I'll not be using the slightest bit of mistruth when I say that I felt heavy-hearted when Super Stardust, Alienation and Resogun developer Housemarque announced that it'd hang up the towel on its twin-stick arcade shooter business.
"We know from those numbers that quite a lot of people have played those games, but I think it's more that they don't want to pay for them. They expect to get them for free," said CEO Ilari Kuittinen when they announced their plans "Actually, Super Stardust HD sold more for PlayStation 3 [ten years ago], when it had a fraction of the owners that PlayStation 4 has now with Nex. So maybe those people have just moved on. They are not active in the market any more.

"The core thing is that there's no paying audience for games like this. Or we can't reach them, and I don't know how those people can be reached if they haven't heard about our games [already]."
Sad state of affairs, because Housemarque made the best twin-stick shooters in the business. They've been teasing their first game since the change, with a few trailers for Stormdivers out to pique interest. At Gamescom, they've shown the first real look, and as expected, it's a goddamned bloody Battle Royale game. I'm a tad heartbroken, because this is the first Housemarque game that hasn't even given me a semi. Take a look:
It seems to focus on character and class abilities, with vehicles and a mix between PvE and PvP elements. It's out next year, though there's no publisher attached to it.
"We began its development when battle royale was still a niche gameplay mode," Housemarque CEO Ilari Kuittinen said, "yet despite the number of BR games on the market now, Stormdivers will excite players with its fast-paced gameplay, metagame, classes and various events, all packaged with Housemarque's trademark high-quality visual effects. Stormdivers is more than just another battle royale game, and we plan to roll out new content regularly in the future to continuously expand the experience."
I really hope Housemarque can manage to make a Battle Royale game that changes the status quo, but I'm just not feeling this yet.
Last Updated: August 21, 2018