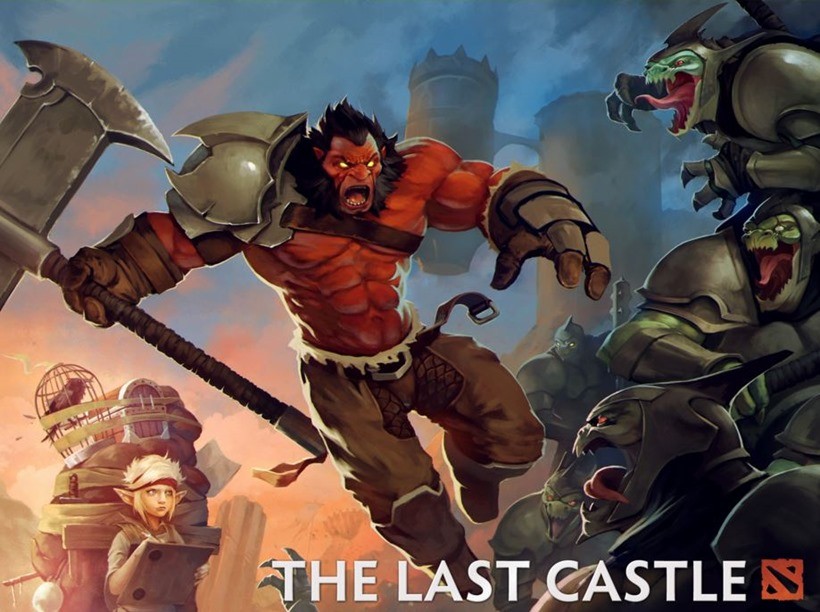 Remember the good old days, when the exchange rate wasn't this bad, and I actually still cared about Dota 2? It wasn't too long ago actually – about 3-4 months or so back. I was caught up in The International hype, which of course, meant I threw an exuberant number of dollars at my compendium in exchange for various digital rewards. Oh how young and naive I was!
My efforts, along with many others, saw the prize pool for this year's Dota 2 eSport spectacle grow to over $18,000,000, which meant every compendium stretch goal was unlocked. Dota 2 players were given everything from new immortal treasures to loading screens and emoticons as rewards.
One stretch goal from the compendium however, the last one in fact, has been MIA all these months. That's finally changed, because Valve have now released the Axe comic, along with his new immortal item:
He's big. He's red. He's got an Axe. Also his name's Axe. His hobbies? Most of them involve axes and the act of axing things with an axe. Plus he's now in his very own sixty-page comic.

Is an axe involved somehow? Will Axe use it? Is Luke Skywalker a villain now? Is that why he's not in the trailers? Get the answers to all but those last two questions in The Last Castle Axe Comic.

Along with the comic, all owners of The International 2015 Compendium will receive the Axe Immortal item today with the added bonus of a Soaring Cache treasure.
Sheesh, took them long enough! Now if they could get around to releasing that Zeus set which won the arcana vote back then, and the desert terrain, that'd be great.
Oh, who am I kidding? I don't actually care anymore! The love I had for Dota 2 has sadly burnt out. Truth be told, I don't even know why.
Last Updated: November 18, 2015