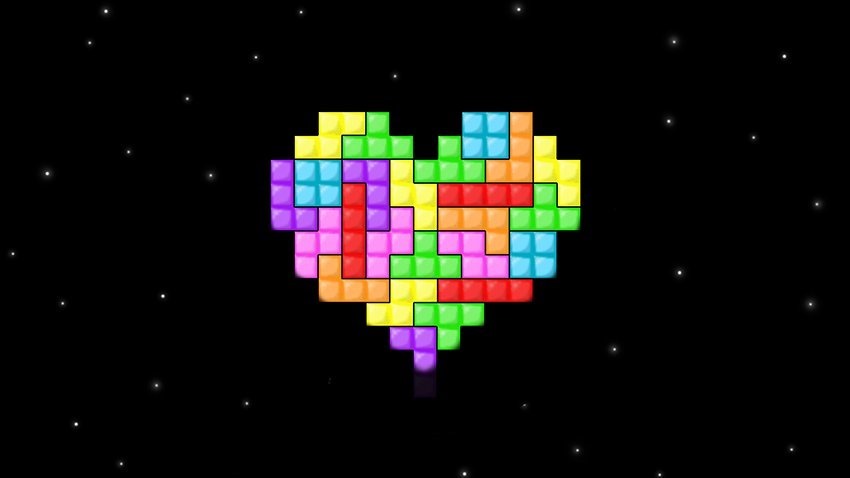 Human sexuality is weird, wonderful and awfully confusing. Some people are attracted to the opposite sex, others have same sex attractions, some are attracted to nothing at all. Of course there are people whose tastes deviate quite wildly from these perceived norms – including those who are sexually attracted to inanimate objects (like the inflatable lady hidden under Darryn's bed).
They're called objectum sexuals, and things that you or I may not give a second glance to get their juices flowing. Here's a lady who's so infatuated with one of the world's most famous puzzle games, that she intends to marry it.
Yes, she's marrying a copy of Tetris. 20-year-old Noorul Mahjabeen Hassan from Florida (who prefers to be called Fractal Tetris Huracan) has developed such a lasting, meaningful relationship with the game that she's marrying it.
Fractal started her relationship with the video game in 2016, and now spends up to 12 hours a day doting on her love – playing the game on websites, her cell phone and the trust old Gameboy.
"Part of the relationship is the satisfaction I get from clearing the lines and clearing them as quickly as possible," she told Metro UK. "I prefer using a special site called Sprint which is clearing lines as fast as possible. My score is 49.53 seconds.

"It started when I would play this game called Smash Run and I would hear the Tetris theme and I thought it was nice. Every time I heard it I would want to play Tetris. All I did was play this game and kept thinking I want to play Tetris.

"I think Tetris is so beautiful, he is about perfection and he stimulates your mind. Physically I get that feeling that people in relationships get – that you know they are the right one. I love him so much and get an immense sense of satisfaction with him. I have a strong connection with him and have invested so much in him."
If you're wondering, the relation is a physical one, and Fractal enjoys an intimate relationship that involves getting frisky with Tetris cushions and other Tetris-themed bits and bobs. She plans to have a proper ceremony to celebrate her love, once she's graduated.
Fractal was previously in a relationship with a calculator called Pierre. You can read more about that and her penchant for GPS' at Metro. 
Last Updated: January 9, 2018