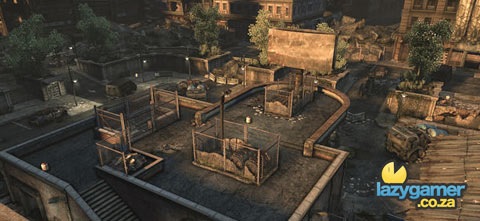 For the past while, Microsoft has been offering certain DLC at reduced rates for a week at a time as a part of their "Deal of the Week" campaign, although, to pull in more subscribers, the deals are for Xbox Live gold members only.
Problem is, that so far, a lot of the specials have been pretty weak to say the least, but it looks like Microsoft are trying to change that. With the exception of the deal for the last week of May, which for some reason was added to this list, I would have to say that Microsoft have put together quite a nice line-up for the first time since "Deal of the Week" began, making June one to look out for.
Check out the list, with the pricing after the jump.
May 17 – May 23
30% Discount: Marvel Ultimate Alliance Hero/Villain Pack 560/800
June 8 – June 14
30% Discount: Gears of War 2 Combustible Map Pack 560/800
June 15 – June 21
30% Discount: Fallout 3 Operation: Anchorage 560/800
June 22 – June 28
33% Discount: Super Street Fighter II Turbo HD Remix 800/1200
June 29 – July 5
30% Discount: Discount Fable II Knothole Island 560/800
Source: List courtesy of socroendo.com
Last Updated: May 25, 2009