ICON, the longest running geek-centric event in SA is celebrating a quarter century over the Youth Day Long Weekend. From its humble beginnings in the tiny (but fondly-remembered) Jabula Rec Centre in Sandringham, ICON has grown enough to take over Hall 2 at Gallagher Convention Centre in Midrand for the second year in a row.
Although tabletop gaming has always been the main attraction at ICON, there are a lot of other things to keep you occupied. There will be panels hosted by local and international guests, a comedy night, and a cosplay competition. Tech companies like Canon Gigabyte and MakerBot will be present, and media partner Nickelodeon will have two cinema areas dedicated to cartoons old and new.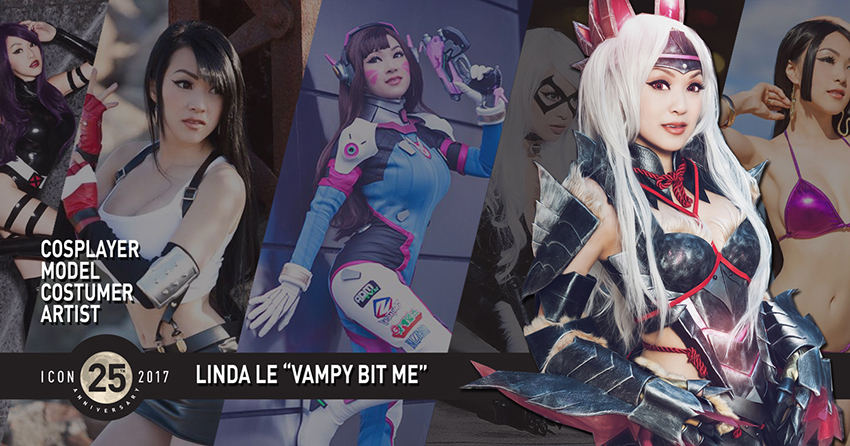 The guests of honour at ICON 2017 are international cosplay sensation Linda "Vampy Bit Me" Le, and James Stutter, published author and co-creator of Pathfinder, the fantasy role-playing game and creative director of its space-based spin-off Starfinder. Of our home-grown heroes, Marvel artist Sean Izaakse, tech analyst Arthur Goldstuck and columnist/author Nikki Bush will also be participating in panels.
Speaking of panels (and there will be over 40 of them across all three days), those of you who are looking forward to Valerian and the City of a Thousand Planets can win double tickets to the film's first screening in SA by going to either of the two Valerian panels over ICON weekend.  One of the panels, "Create an Alien", will see Stutter and Izaakse team up to design and draw a brand-new alien species based on one of the Valerian worlds.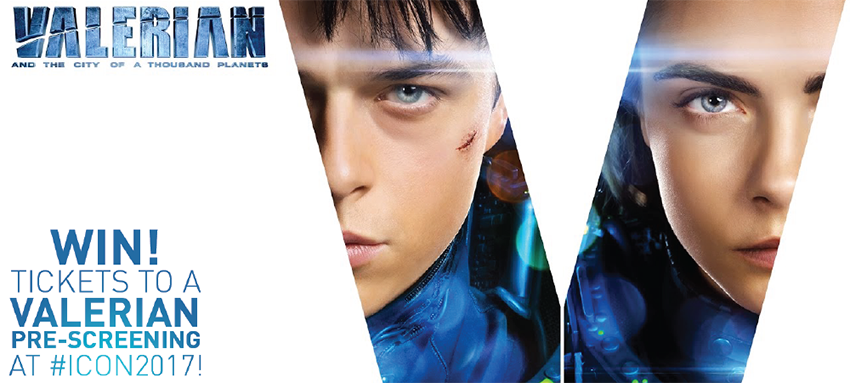 In another awesome initiative, the South African National Blood Service will be hosting a drive at ICON, giving attendees the chance to be a real hero. One donor will win a 3D printed replica of themselves as a superhero – sponsored by MakerBot.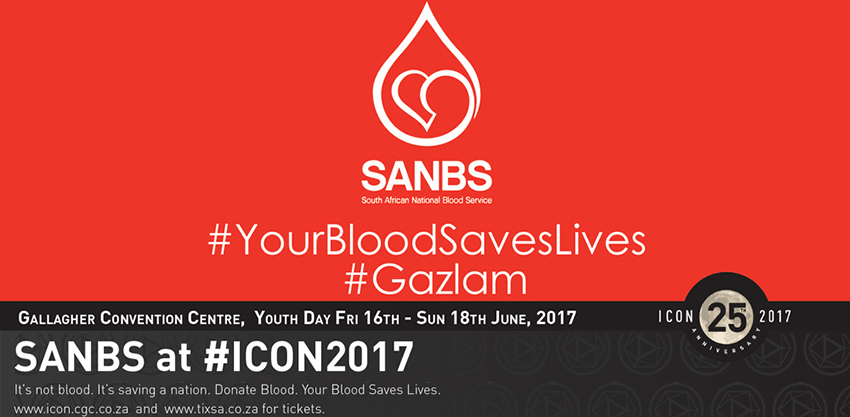 Once you're done saving lives, you can participate in the Pokémon GO Battle for Gallagher. Register for free at the Battle Recharge station, capture the Gallagher gym for your team and stand a chance to win a daily prize once your trainer has a Pokémon in control. So, if you're looking for me at any stage over the weekend, you know you can find me at the Battle Recharge station!
On the tabletop side of things, there's going to be a 40K Shadow Run tournament on Friday, the Pokémon TCG South African Open on Saturday and various other games on hand to play and join in throughout the whole weekend. Or, do what I do and bring some of your own, then rope in some random passers-by to play with you. It's a great way to play the games you don't often get around to! There will also no doubt be Pathfinder sessions and Settlers of Catan tournaments running the duration of the convention as well.
There's going to be a lot happening over Youth Day Long Weekend, and if all this was too much to take in, here are the important things you need to remember:
Venue:
Hall 2, Gallagher Convention Centre, 19 Richards Drive, Midrand
Dates:
Friday 16th June, 9 AM – 6 PM
Saturday 17th June, 9 AM – 6 PM
Sunday 18th June, 9 AM – 5 PM
Tickets:
One day pass: R120
Weekend pass: R250
Limited VIP tickets: R995
Get tickets on the ICON website.
Schedule:
Available on their website here.
Follow ICON on Facebook and Twitter to get all the updates as they come in. We'll see you there!
Last Updated: June 7, 2017