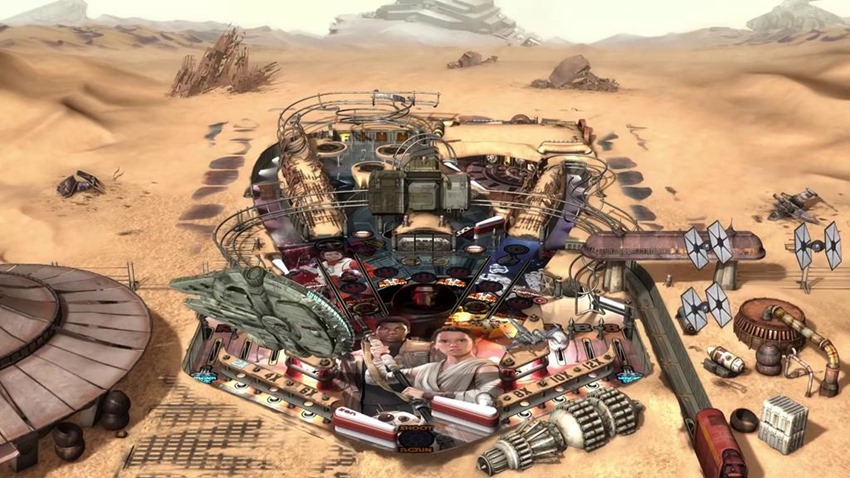 Fun fact: Despite having a decent shelf life of around two years now, the Nintendo Switch has yet to have an official Star Wars game on it. Well, until today that is as the Force is finally popping a few of its Midichlorians (QUI-GON'S RAMBLINGS ARE CANON BITE ME FANBOYS!) into Nintendo's delightful little handheld…in the form of an entire Death Star's collection of pinball tables.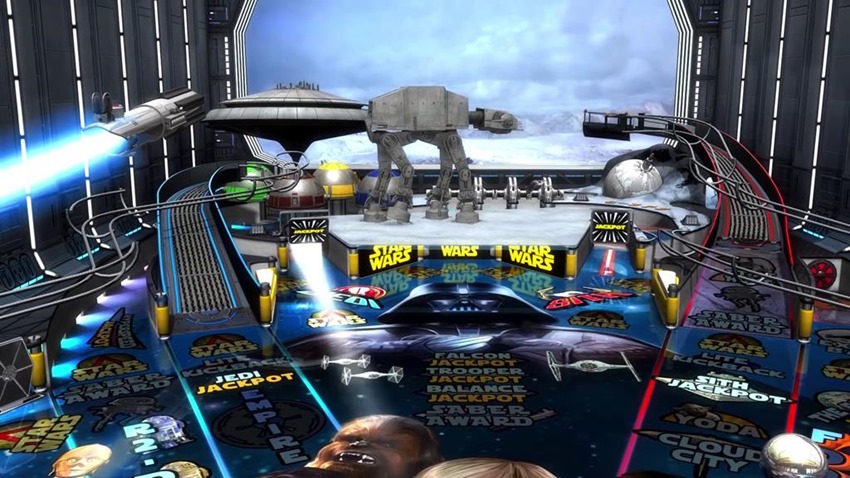 Zen Studios has become the name in pinball nostalgia on consoles, and with good reason over the last couple of years. While it would have been easy to be a winner by default in a niche field, Zen has instead poured time and effort into not only creating tables that play great, but look like they were stolen straight from an arcade as well.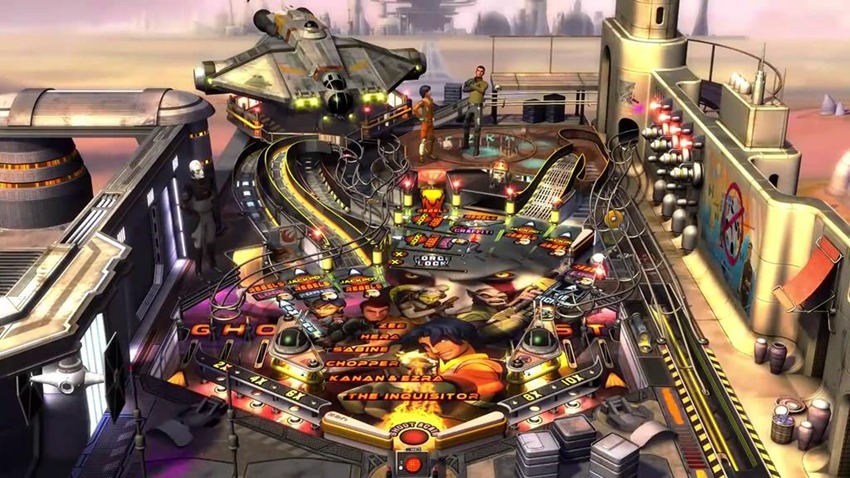 Star Wars Pinball, is the sum total of this effort to bring the wizardry of these classic games to a galaxy that's not so far, far away. There's 19 of these themed tables in total, stretching across the entire Star Wars saga and beyond. Here's the full list of these fully operational pinball battle stations: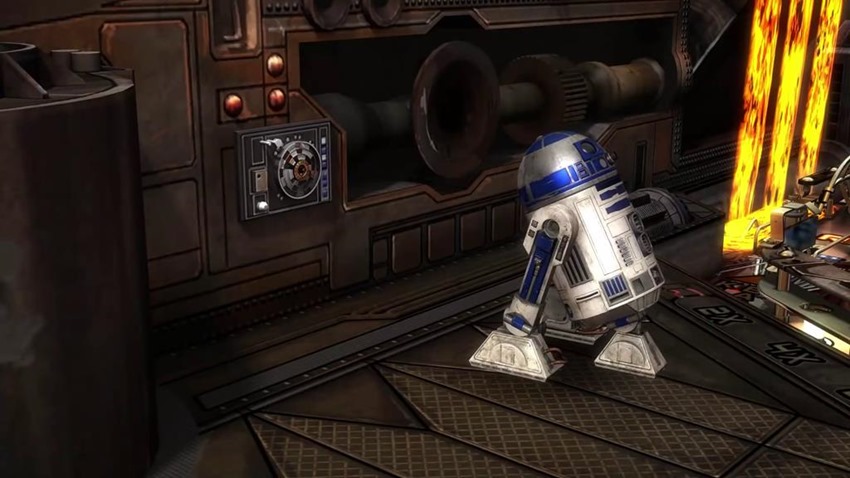 A New Hope
The Empire Strikes Back
Return of the Jedi
The Force Awakens
The Last Jedi
Rogue One
Clone Wars
Rebels
Han Solo
Darth Vader
Calrissian Chronicles
Boba Fett
Droids
Star Wars: Battle of Mimban
Star Wars: Ahch-To Island
Star Wars: Masters of the Force
Starfighter Assault
Might of the First Order
That's a lot of Star Wars, perhaps too much for any one lifetime. As you'd expect from Zen, each table is presented in authentic detail, mini-games are hidden in all of them and its the little details that count on not only a visual level but also an audio front as your ears are tickled with iconic lightsaber swing sound effects, Sith lightning crackling and TIE fighters roaring past.
It's a stunning collection that even throws in community challenges where the Light side of the Force can battle back against the dark side, extra challenges are thrown at players and you can even turn your Switch into a jukebox with the lengthy soundtrack. Better than that though, Star Wars Pinball shines on the Nintendo Switch thanks to both its form factor and portability.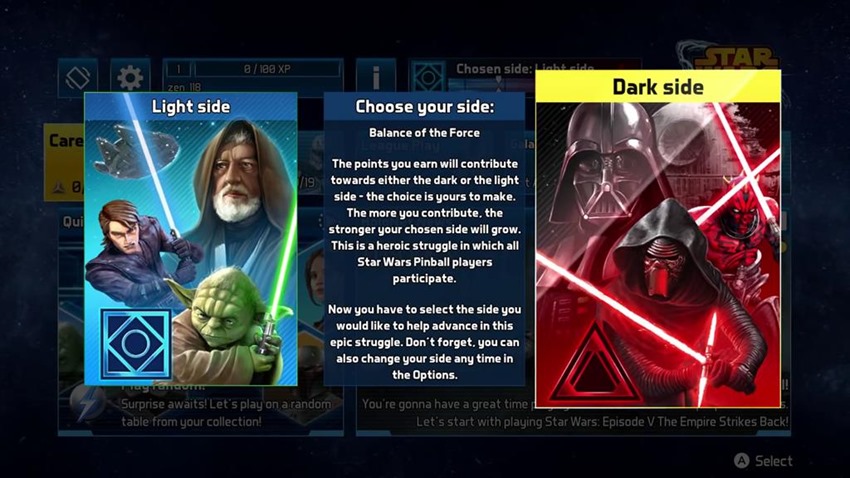 While these pinball tables have been available for a while now on PlayStation 4 and Xbox One, the Nintendo Switch trumps them all with its ability to instantly switch to a proper pinball mode. There's a certain joy in being able to sit a Switch upright, position the JoyCon controllers on the side and hammer away at the shiny sphere bouncing around the screen, reliving epic space battles between the Rebel Alliance and the Galactic Empire, or using pure skill to reenact famous lightsaber battles.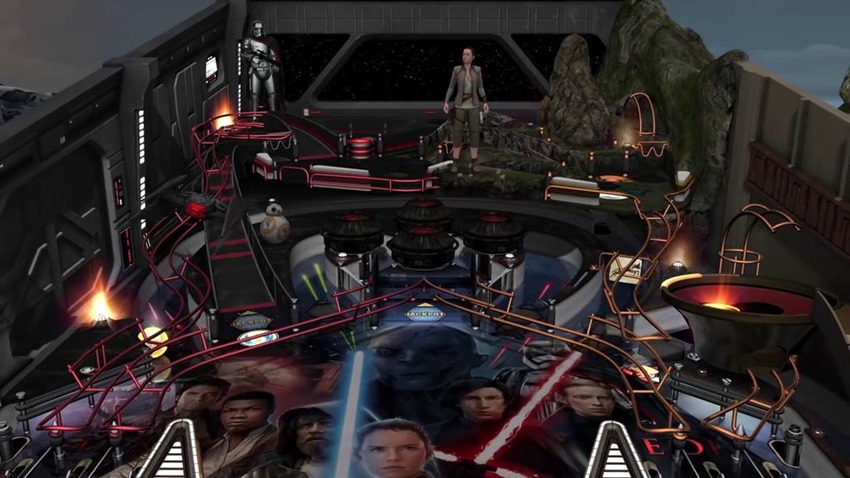 It's something that the bigger consoles on the market can't even begin to match, and having the option to do this anywhere you are is a treat of note. Masters of the Force and Starfighter Assault are showcase tables in particular, wide point-scoring arenas that hide addictive mini-games and some of the best visuals ever as you bump a pinball into position and rack up score multipliers while an authentic experience attacks your senses like the Empire invasion of Hoth.
Last Updated: September 13, 2019
Star Wars Pinball on Nintendo Switch

What more could you ask for from a themed pinball experience? Zen's love for the most entertaining sport and its source media is unquestioned at this point, and with their latest foray onto the Nintendo Switch they've more than proven their passion. They've created the ultimate Star Wars pinball experience for fans old and new alike, a collection of nostalgia that has unlimited pinball power.

Star Wars Pinball on Nintendo Switch was reviewed on Nintendo Switch