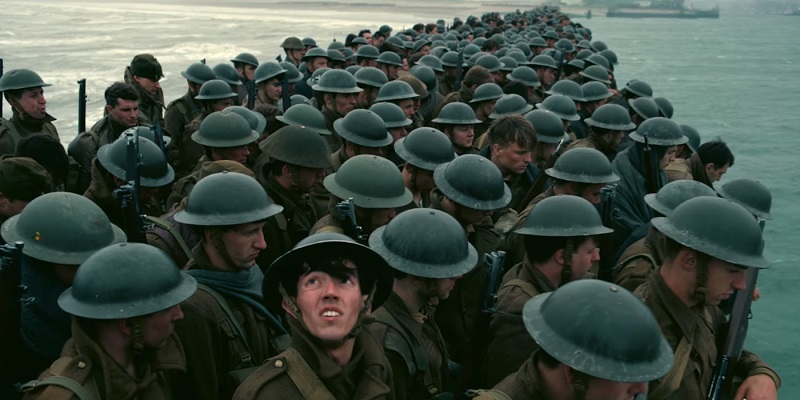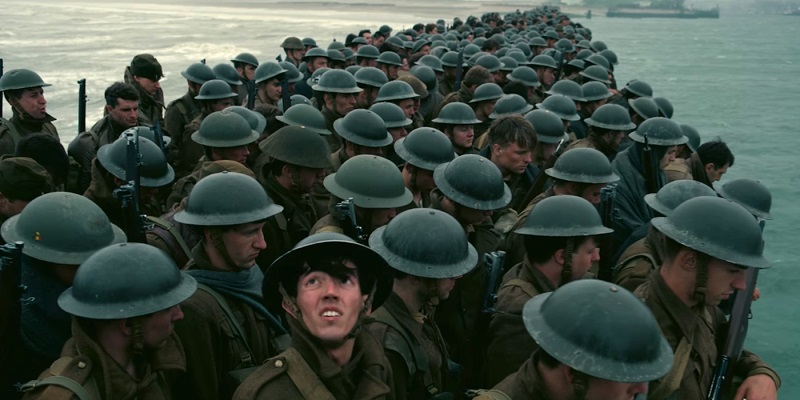 The next few weeks could easily be the most anticipated on the movie calendar this year. Yes, we've already had many excellent movies so far, but in the coming few weeks we are getting War of the Planet of the Apes, Valerian and the City of a Thousand Planets and even more importantly Christopher Nolan's Dunkirk.
Nolan's World War 2 era film might not have the big blockbuster eye candy  appeal like the other two, but as all Nolan fans and movie goers know (that's the same group of people, isn't it?), it's not about the number of visual effects that you have, but how you use them that make the difference and Nolan has built his career on making eye-poppingly beautiful films that remain incredibly clever and make full use of your brain cells and not just your visual cortex. Which is why, even if this time his film is not a big sci-fi epic or Superhero story, it will always be hugely anticipated.
It appears that at least our anticipation is not misplaced once again as early social media reactions from press indicate that Nolan has once again made an amazing movie that is going to challenge its viewers – and that as it turns out, Harry Styles is not just a pretty face but can act as well:
A lot of people were wondering about @harry_styles & unknown cast. They're all great but Dunkirk is not about any one solider. pic.twitter.com/L1mHj1Uwxa

— Steven Weintraub (@colliderfrosty) July 10, 2017
Can't wait to review "Dunkirk,' a mix of modern storytelling (interwoven timeframes), classic filmmaking (real Spitfire dogfights) #Dunkirk

— Stephen Whitty (@StephenWhitty) July 10, 2017
DUNKIRK: intense! 3 intercutting stories on 3 time frames. Almost a silent film, w/ incredible score. May be divisive. I LOVED. See 70mm! pic.twitter.com/E6Xga21Skm

— Alicia Malone (@aliciamalone) July 10, 2017
Dunkirk is edge of your seat filmmaking that's fully realized in @IMAX. Can honestly say I've never seen anything like it. See this in IMAX! pic.twitter.com/7F10lnBB5U

— Steven Weintraub (@colliderfrosty) July 10, 2017
#Dunkirk packs a wallop but VERY different Nolan movie. Def see on IMAX. Tom Hardy has 10 lines & is amazing. Harry Styles can act people!!! pic.twitter.com/uyG6rR0NV1

— Jason Guerrasio (@JasonGuerrasio) July 10, 2017
#Dunkirk is chaotic, relentless, thrilling & one of the most captivating movies you will see this year. A master class in craft. What a ride pic.twitter.com/7PUxG71KKZ

— ErikDavis (@ErikDavis) July 10, 2017
I was always excited to see this, now just colour me even more so. It sounds like it's going to be a potentially divisive film given Nolan's unique style that will make the story a little more complex that what many people are used to, but that's part of what I love about Nolan – is that he tends not to do the ordinary.
We are a little over 2 weeks away from the release of Dunkirk which promises to be another worthy addition to the Nolan crown. We have an exciting next few weeks ahead of us and my movie-going body is certainly ready.
Last Updated: July 11, 2017