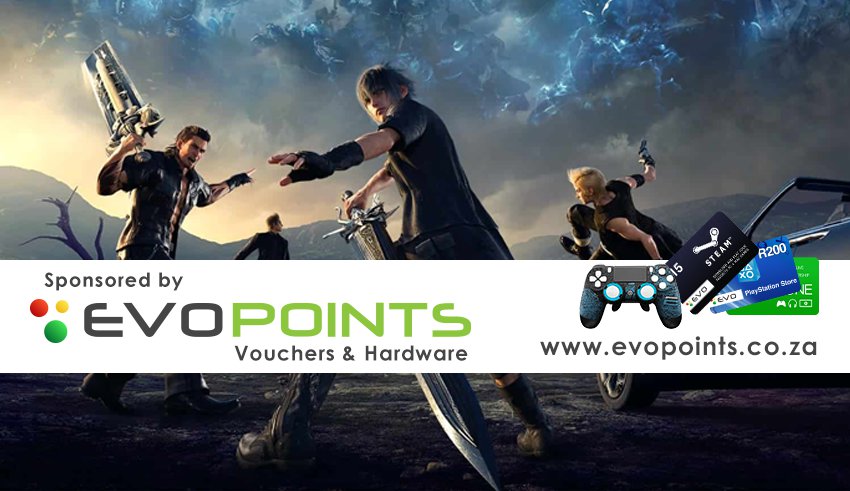 Welcome back to our weekly post of featured downloadable content available for different gaming platforms sponsored by www.evopoints.co.za. Here's this week's list of fresh downloadable games, content and specials.
If you would like to purchase vouchers, you can click the category headers to go straight to the appropriate page on evopoints.co.za
————————————-
PC Gaming — [Steam Vouchers Available]
Warhammer: Vermintide 2
Crest – an indirect god sim
Crusaders of Light
Northgard, 25% off!
CHUCHEL
FINAL FANTASY XV WINDOWS EDITION
Trapper's Delight, 15% off!
Rocket League – DC Super Heroes DLC Pack
Steam Weekend/Daily Sales and Promos:
Free on Steam for a Limited Time – Amnesia Collection
Weekend Deal – Project CARS 2, 50% Off
Weekend Deal – Space Pirate Trainer, 50% Off
2K Publisher Weekend, Up to 80% Off!
PlayStation — [ PSN Vouchers & Subs Available ]
PS4

Audio Beats
PS VR
Bravo Team
PS VR
DJMax Respect
Fear Effect Sedna
Final Fantasy XV: Royal Edition
Frantics
Life is Strange: Before the Storm
Midnight Deluxe
North
One Eyed Kutkh
Rangi
Scribblenauts Showdown
TT Isle of Man: Ride on the Edge
Way of the Passive Fist
PS Vita
Midnight Deluxe
North
One Eyed Kutkh
Root Double – Before Crime After Days – Xtend Edition
To see all of the latest PlayStation content posts this week, click here for EU and US or check out the Online Sony Store.
Xbox — [ Xbox Live Vouchers & Subs Available ]
Xbox One

One Eyed Kutkh
ACA NEOGEO REAL BOUT FATAL FURY 2
Nine Parchments
Way Of The Passive Fist
FINAL FANTASY XV ROYAL EDITION
Scribblenauts: Showdown
INDIE BUNDLE: Shiness And Seasons After Fall
Fear Effect Sedna
NORTH
Xbox Live Deals With Gold – Check it out here
Xbox One – Forza 6, Rise of the Tomb Raider 20 Year Celebration, Just Cause XL Ed. and More
Xbox 360 – Crysis 3, Rise of the Tomb Raider, Deus Ex Human Revolution
iTunes App Store
World of Warcraft
For all your codes, vouchers and subscription needs head on over to www.evopoints.co.za to get whatever you need.
Last Updated: March 9, 2018