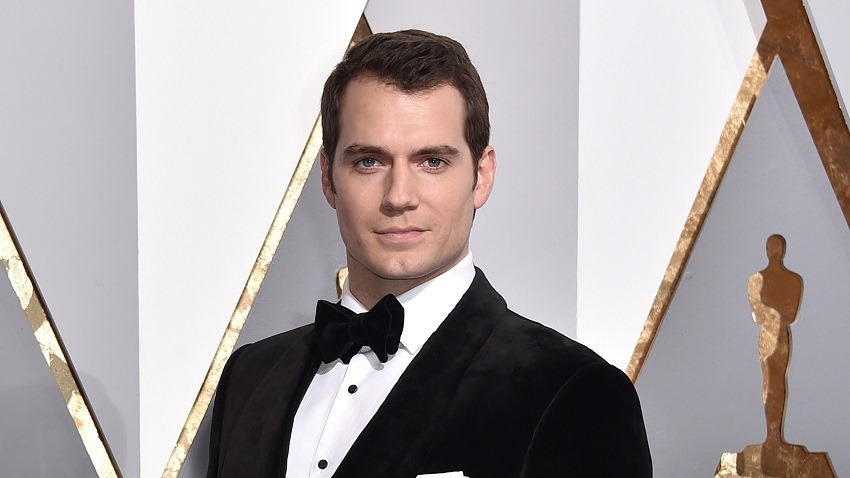 You won't be blamed for perhaps forgetting that Netlfix is working on their own series adaptation of The Witcher. It's been bubbling in the background, with sparse updates from showrunner Lauren Schmidt Hissrich on Twitter giving small glimpses into its development. But without a central figure to pin the name Geralt to, it's all still felt like a bit of a dream. One that took a big stride towards reality today, as Superman actor Henry Cavill confirmed he's picking up a silver sword for the adaptation.
Cavill, who has been a fan-favourite for the role, confirmed via Instagram that he's been cast in the series as the titular monster hunter, bringing his steely expressions and massive physique to the assumedly demanding role. Hissrich confirmed the news on Twitter too, saying that Cavill has always felt like Geralt to her since their first meeting. She also reiterated that the first season will span 8-episodes, adapting its stories more from the original novels than CD Projekt RED's immensely popular video game adaptation. That means more unique stories for the team to explore too since The Witcher games took large liberties with a lot of it.
He was my first meeting. I didn't have writers or scripts yet – just a greenlight and a lot of passion. That was four months ago, and I've never forgotten the passion he brought. He IS Geralt. He always has been. I'm so thrilled to welcome HENRY CAVILL to the #Witcher family.

— Lauren S. Hissrich (@LHissrich) September 4, 2018
There's no release date for the series just yet, but having a main actor now starts getting a lot of wheels turning. I would expect to hear news about shooting dates and more cast member reveals to start slipping in soon.
For those who don't know, Geralt of Riva is the main character in the Witcher series of both games and novels. He's a member of a group of highly trained, magically mutated monster hunters called Witchers, containing little outward emotion and refusing to be a pawn in the massive political changes that take place across the fictional setting. Geralt has been a character evolving through his game appearance, showing several different shades of morality during their large story beats and finer details according to player decisions throughout them.
Cavill might not have been your preferred choice (Mads Mikkelson was robbed), but there's no doubt he'll bring a lot to the in-development project.
Last Updated: September 4, 2018