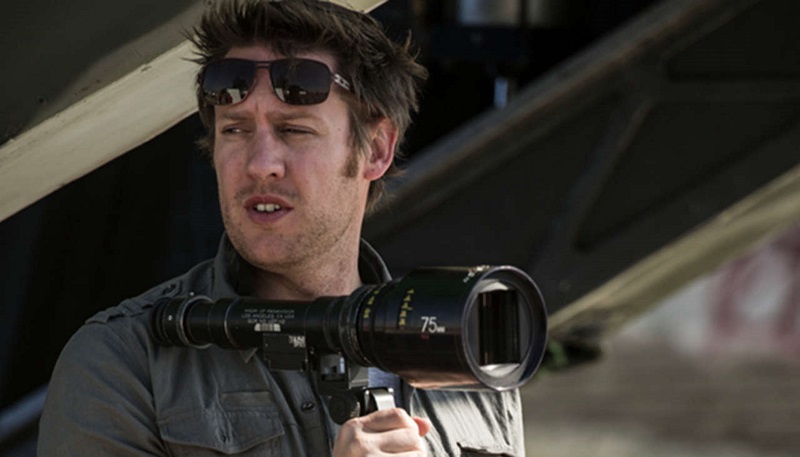 There was a time after Elysium and Chappie where it seemed Neill Blomkamp's star was fading fast from the heights he had achieved with District 9. Especially when his exciting plans for an Alien sequel fell through. However, the director is rebuilding and proving that he still knows how to direct memorable action scenes and stories, having released three high-quality short films online already through his own Oats Studios.
As a filmmaker who is now in-demand again thanks to the explosive success of these short films, it's easy to see the director being tapped to contribute towards bigger sci-fi projects in the near future. And sci-fi doesn't get any bigger than Marvel's current cinematic beast of universe which is wowing audiences film after film. So, hypothetically, if Blomkamp ever got the opportunity to be a part of the MCU, which character would he like to make a film about? It'd be a certain armoured Avenger if Blomkamp had his way:
Hypothetically … ironman – love the character https://t.co/45oNuh2RRt

— Neill Blomkamp (@NeillBlomkamp) August 24, 2017
I would personally love to see Blomkamp take on a character like Iron Man. His style is a lot grittier than the polish we're normally used to from Marvel and I think it could bring some authenticity to the action scenes and the Marvel Cinematic Universe in general. This is all hypothetical though, so unfortunately, there is nothing to be excited about just yet.
It does seem increasingly unlikely that Marvel will be making an Iron Man 4 with Robert Downey Jr rumoured to be finishing up with the character following the next two Avengers films, but that doesn't mean that Blomkamp couldn't get involved in the Marvel Universe in some way should he ever be approached. He is perhaps a more well-known director than what the studio has been working with recently, but he could certainly bring something fresh to the table when Marvel looks to do a reboot of sorts to keep audiences interested.
Last Updated: August 25, 2017