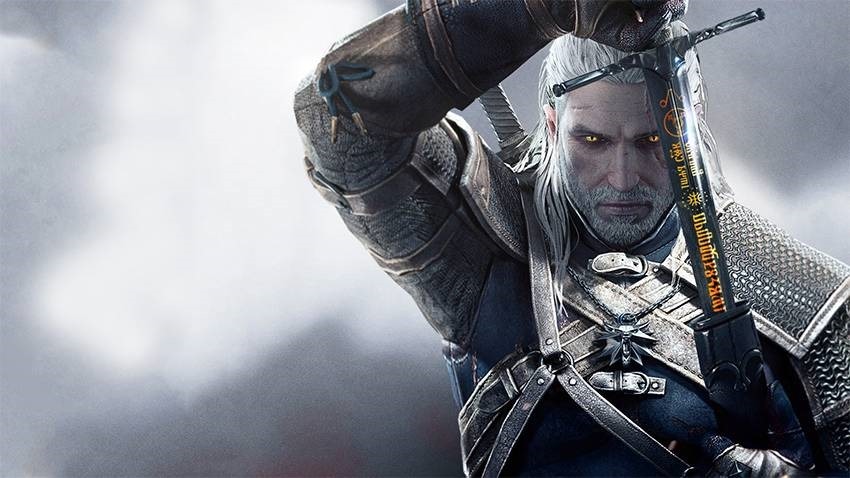 Geralt's story in the Witcher games may have ended, but that doesn't mean it's the end of the road for Geralt of Rivia. It looks like Netflix is bringing the Butcher of Blaviken's tale to smaller screens.
The Polish-produced series is being made in conjunction with visual effects studio Platige Image, who broke the news on their site. (Via PCGamesN)
"Andrzej Sapkowski has created a rich and memorable world, at once magical and familiar," says Erik Barmack, Netflix's VP for international series. "We couldn't be more excited about bringing [it to] Netflix members around the world."
Series creator Andrzej Sapkowski will serve as a creative consultant on the series.
"I'm thrilled that Netflix will be doing an adaptation of my stories, staying true to the source material and the themes that I have spent over thirty years writing," said Sapkowski. "I'm excited about our efforts together, as well as the team assembled to shepherd these characters to life."
He certainly seems a little happier about the show than he is about the games. The show will have some other worthwhile talent behind it, including Sean Daniel (The Mummy franchise, Ben-Hur, The Expanse) and Jason Brown (The Expanse).
"The Witcher stories follow an unconventional family that comes together to fight for truth in a dangerous world," said Sean Daniel and Jason Brown. "The characters are original, funny and constantly surprising and we can't wait to bring them to life at Netflix, the perfect home for innovative storytelling."
Says Platige Image's Tomek Baginski and Jarek Sawko: "There is a moral and intellectual depth in these books which goes beyond genre. It is a story about today and today's challenges, hidden under a fantasy cover. It is a story about us, about the monster and the hero inside all of our hearts."
Now then. Who do you think should be cast as Geralt?
Last Updated: May 17, 2017