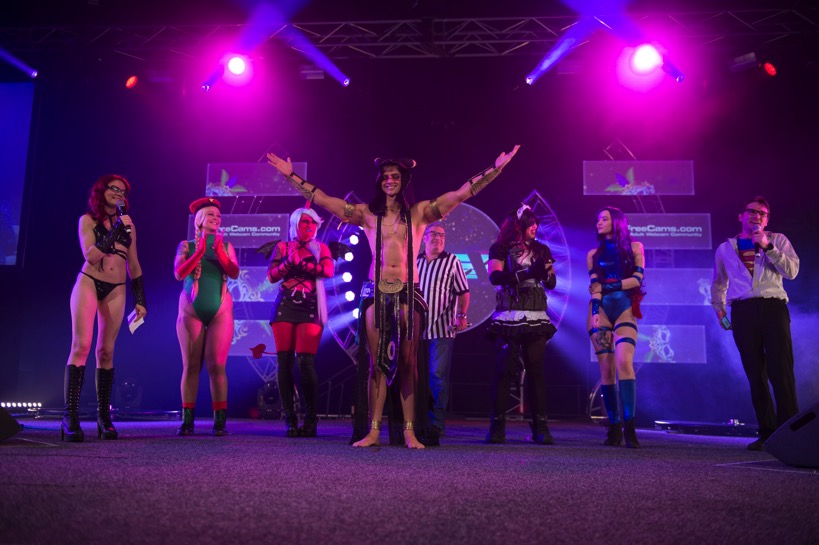 rAge is a big deal for the local cosplaying community. It's a highlight event, when enthusiasts and pros can come together to celebrate craftsmanship and incredible designs. We were very impressed with the array of characters on show, and if you haven't checked out our gallery of images you should really do so over here. But this year, there's a newcomer to the cosplay event calendar, and they are offering a fantastic prize pool for those taking part.
Sexpo takes place at the end of this month, running from 27-30 October. With the expo turning ten years old, they are offering a revamped experience at prices that haven't been seen since the expo launched a decade ago. Most interestingly, they reached out to us to get involved with their cosplay competition, something we're very excited for.
To be clear, this is meant to be sex-positive cosplay – not a display of kink-wear or simply an excuse to wear lingerie in public. Rather, this is an opportunity for cosplayers who want to take on a more erotic approach to family-friendly characters or costumes, or perhaps try their hand at more provocative characters. That doesn't mean that cosplayers are expected to reveal parts of their bodies they don't wish to – cosplay can still be sexy while leaving much to the imagination. Plus there's a nice reward for those taking part; Sexpo has put R20k in the prize pool, and we have also gathered a variety of games and gaming swag to give away as prizes.
The categories for the event are:
Best female cosplay
Best male cosplay
Most authentic character recreation
Sexiest character interpretation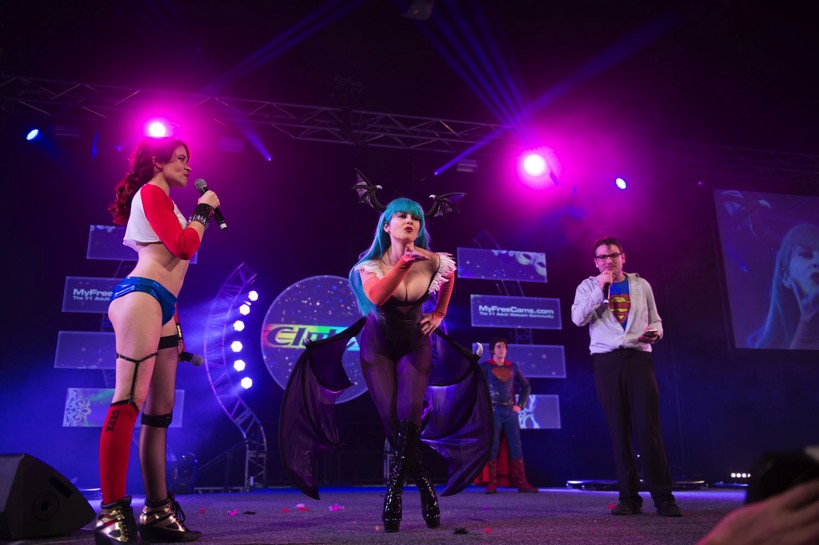 Gender-bending and trans cosplay is welcome, and it will be up to the contestant to choose which gender they wish to compete as. It is also important to note for all those attending that you may see some incredible cosplay, but that doesn't mean that you can behave any differently towards participants in the competition – cosplay is not consent. You will need to ask the costume-clad person if you can take a photo, ask if you are allowed to pose with them.
A chill area will be provided to competitors, and the stage show will run from 1-2pm (although competitors will need to be available in the chill area ahead of time for judging). DJ Fresh will be performing during the competition, adding to the buzz and vibe of the event. Additionally, Tanya Tate will be the MC for the cosplay event, something she is well known for in the adult cosplay community.
A similar such competition did extremely well in Australia, where Sexpo comes from, and helps to pay tribute to the fantastic contributions sex-positive and kink-cosplay have made to the general cosplaying community. Whether you enjoy dressing up and role playing in the bedroom or in public or both, this is a wonderful opportunity to get involved and maybe win some cool prizes.
Finally, in chatting to the organizers of the expo, we got talking about Virtual Reality. There is no doubt that VR is the next big craze in gaming, but its longevity and support will probably be determined by how quickly and intensely the adult industry embraces it. If, like me, you're curious about VR porn, Sexpo will give you the opportunity to try it out. That's right, VR porn will be on show at the expo.
Last Updated: October 17, 2016