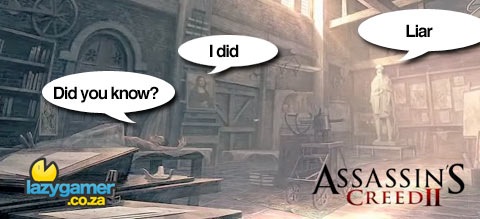 When watching this latest developer diary on Assassin's Creed 2 I was pleasantly surprised to find out that not only will you run into the great Leonardo da Vinci in the game, but that he is the one that makes all of the nifty gizmos and gadgets for you to use.
Pretty sweet stuff. The video focuses on the people and factions that Ezio will come into contact with and specifically those who are going to help you out during the game.
Assassin's Creed 2 is starting to look like the exact game that a lot of us were hoping for the first time around and I am really excited to get my hands on the game when it releases in the beginning of November.
There is some new gameplay footage as well, check it out.
Last Updated: August 13, 2009