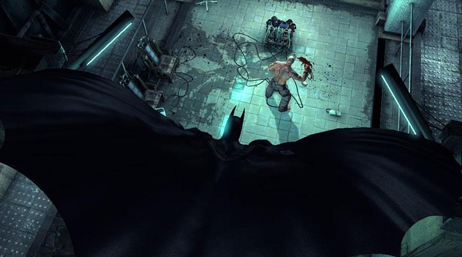 Shacknews have managed to get their hands on a 6 minute gameplay preview of Batman: Arkham Asylum that shows off quite a decent chunk of gameplay.
I have been quite interested in this new Batman title, but haven't actually seen any gameplay whatsoever until now and my initial impressions are that the game has potential to be really great, but not if it only sticks to the type of gameplay seen in this video.
The video shows off what the developer refers to as "predator gameplay" which has Batman moving around the top of a large area, picking off the "baddies" one by one.
Link to the video and more, after the jump.
While it does look interesting, it feels way too setup for my liking, so I hope that they only do it every now and then, almost like a puzzle element.
The visuals are looking really good though and it looks like this game really could do Batman justice.
I can't post the video here, so you need to click the link below to watch the video:
Batman – Arkham Asylum Gameplay Video
I am interested to hear what our readers think about the game, so leave a comment and let us know if you think it's looking really good or really terrible.
Last Updated: April 2, 2009