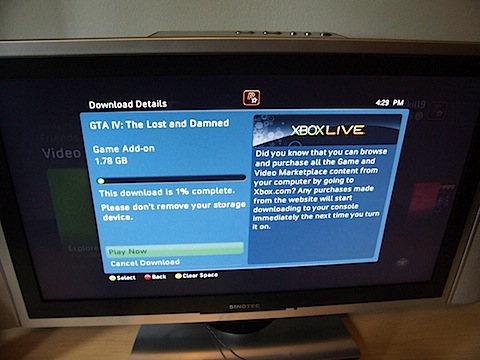 Happy days everyone.
Thanks to one of our readers, Gnarkill, who posted up proof on the Xbox-360 forums that the GTA IV DLC is indeed working locally.
While we aren't exactly sure why the DLC isn't working, I highly doubt that Microsoft read about it somewhere and then decided to unblock it just to be nice. Maybe it was a muddle up or maybe it was just an error, what I do know is that it's probably not going to be available forever.
So, if you are one of the people who really wanted to get your hands on this DLC, get a move on, you have a long download ahead of you.
[ Thanks again to Gnarkill for sharing the good news and the pics with the world]
Last Updated: February 17, 2009