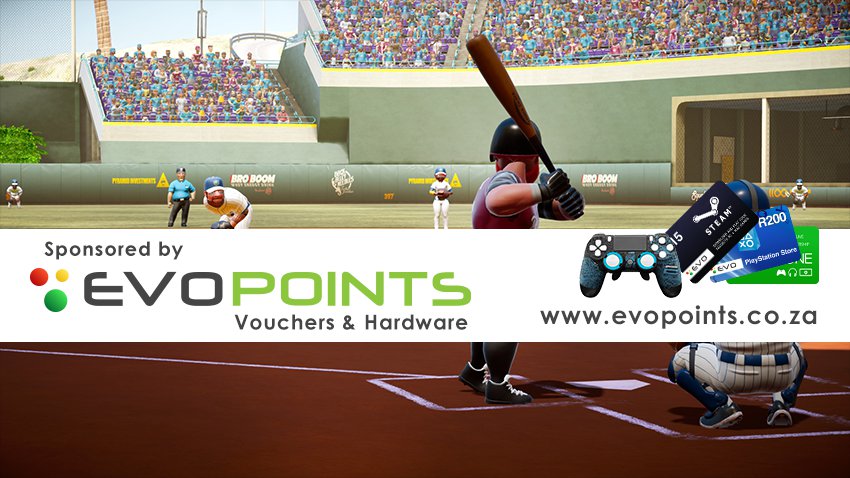 Welcome back to our weekly post of featured downloadable content available for different gaming platforms sponsored by www.evopoints.co.za. Here's this week's list of fresh downloadable games, content and specials.
If you would like to purchase vouchers, you can click the category headers to go straight to the appropriate page on evopoints.co.za
————————————-
PC Gaming — [Steam Vouchers Available]
Volantia: Kingdom in the Sky
Juicy Realm
Starbear: Taxi
Total War Saga: Thrones of Britannia
Super Mega Baseball 2
The Forest
Steam Weekend/Daily Sales and Promos:
Free Weekend: XCOM 2
Free Multiplayer Weekend – Call of Duty : WWII
Free Weekend – Offworld Trading Company
Free Weekend – FOR HONOR
PlayStation — [ PSN Vouchers & Subs Available ]
PS4

Crypt of the Serpent King
AFL Evolution Plus Season Pack 2018
Royal Defense Bundle
Guns of Icarus Alliance
Battlezone Gold Edition
Hex Tunnel Touch
Super Mega Baseball 2
Super Mega Baseball 2 Leadoff Bundle
Killing Floor: Incursion
Pic-a-Pix Color
HIVE: Altenum Wars
Demons Age
PS VR
Pirate Flight (VR)
Ghostbusters VR: Firehouse + Showdown
PS Vita
To see all of the latest PlayStation content posts this week, click here for EU and US or check out the Online Sony Store.
Xbox — [ Xbox Live Vouchers & Subs Available ]
Xbox One

Dungeon Rushers: Crawler RPG
Aqua Moto Racing Utopia
Drive On Moscow
City Of Brass
Bounce Rescue!
AFL Evolution Plus Season Pack 2018
Outbreak: The Nightmare Chronicles
ACA NEOGEO STAKES WINNER
Through The Woods
Battlezone Gold Edition
Super Mega Baseball 2
Xbox Live Deals With Gold – Check it out here
Xbox One – Alien Isolation, Call of Duty: WWII, SW:Battlefront II
Xbox 360 – Divinity II, Call of Duty: Black Ops, SW: Force Unleashed
Xbox Live Gold Members: Play For Honor, XCOM 2 And Just Cause 3 For Free This Weekend
iTunes App Store
World of Warcraft
For all your codes, vouchers and subscription needs head on over to www.evopoints.co.za to get whatever you need.
Last Updated: May 4, 2018