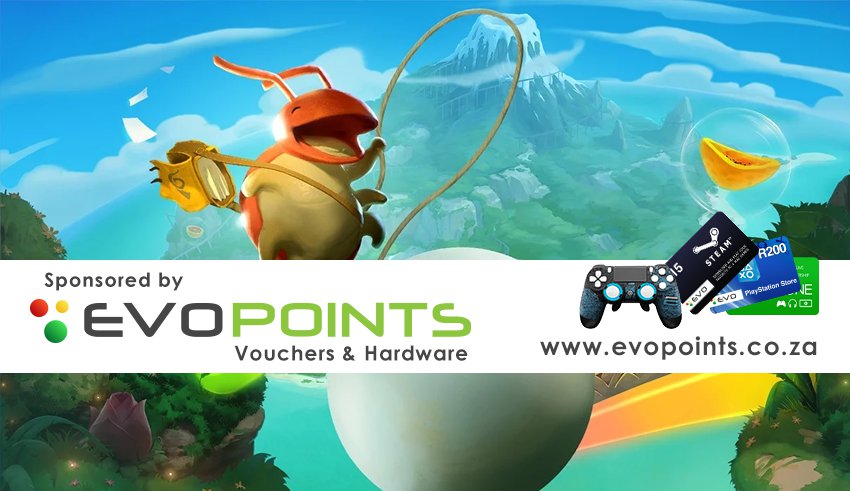 Welcome back to our weekly post of featured downloadable content available for different gaming platforms sponsored by www.evopoints.co.za. Here's this week's list of fresh downloadable games, content and specials.
If you would like to purchase vouchers, you can click the category headers to go straight to the appropriate page on evopoints.co.za
————————————-
PC Gaming — [Steam Vouchers Available]
Smoke and Sacrifice, 20% off!
Hero Academy 2
Moonlighter
Steam Weekend/Daily Sales and Promos:
Free Weekend – Train Simulator
Weekend Deal – 505 Games Publisher Sale, up to 90% Off
Free Weekend – Rising Storm 2: Vietnam
PlayStation — [ PSN Vouchers & Subs Available ]
PS4

Agony
Along Together PSVR
Birdcakes
Black Hat Cooperative PSVR
Die for Valhalla!
Earth Atlantis
Gekido Kintaro's Revenge
Harvest Moon: Light of Hope Special Edition
Illusion: A Tale of the Mind
The Journey Down: Chapter One
Kabounce
Knights of Pen and Paper +1 Deluxier Edition
Metal Slug XX
Milanoir
Moonlighter
No Heroes Here
Oh…Sir! The Hollywood Roast
Old Man's Journey
Owlboy
The Perfect Sniper PSVR
Personality and Psychology Premium
Sega Genesis Classics
Shift Quantum
Street Fighter 30th Anniversary Collection
To The Top PS VR
Wraith PS VR
Yoku's Island Express
PS Vita
To see all of the latest PlayStation content posts this week, click here for EU and US or check out the Online Sony Store.
Xbox — [ Xbox Live Vouchers & Subs Available ]
Xbox One

Rento Fortune – Monolit Tycoon
Illusion : A Tale Of The Mind
The Journey Down
Lichtspeer: Double Speer Edition
Oh…Sir! The Hollywood Roast
Mining Rail
Earth Atlantis
ACA NEOGEO NINJA COMBAT
FOX n FORESTS
STAY
Knights Of Pen And Paper +1 Deluxier Edition
ZAMB! Redux
Die For Valhalla!
Moonlighter
Birdcakes
Yoku's Island Express
Street Fighter 30th Anniversary
Shift Quantum
SEGA Genesis Classics
Mega Man 11
Hyper Universe: Ultimate Hypers Pack
Battle Knights
Xbox Live Deals With Gold – Check it out here
Xbox One – Bioshock Collection, Fable Fortune, Rocket League and More
Xbox 360 – XCOM Enemy Within, Sniper, Dogfight 1942 and More
iTunes App Store
For all your codes, vouchers and subscription needs head on over to www.evopoints.co.za to get whatever you need.
Last Updated: June 1, 2018