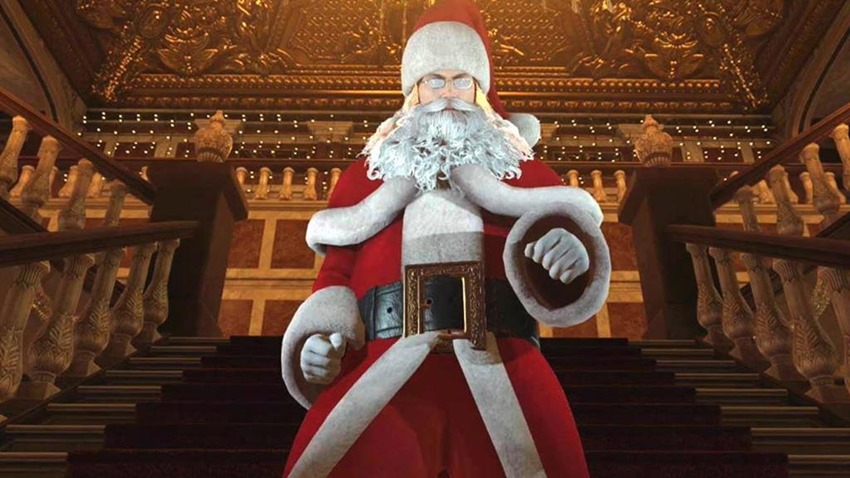 SEAN BEAN IS DEAD! I killed him, with my own two hands, in a swanky Miami convention center. I followed him, learned his habits and waiting for the perfect moment to strike and make his death look like an accident. An accidental wandering into a hail of shotgun bullets that is. Why am i not in jail currently having my innocence auctioned off to the burliest convict with the most cigarettes in the joint you may ask?
Well, that's because I managed to murder Bean digitally. You've got nothing to worry about folks, I'm not planning to murder any famous actors for real…yet. Instead, I'll be taking every path and opportunity that I've memorised in Hitman 2, and apply that to December's road map of content. There'll be two more Elusive Targets to hunt in the month of merry mayhem.
Here's what you need to know, straight from IO Interactive's mouth: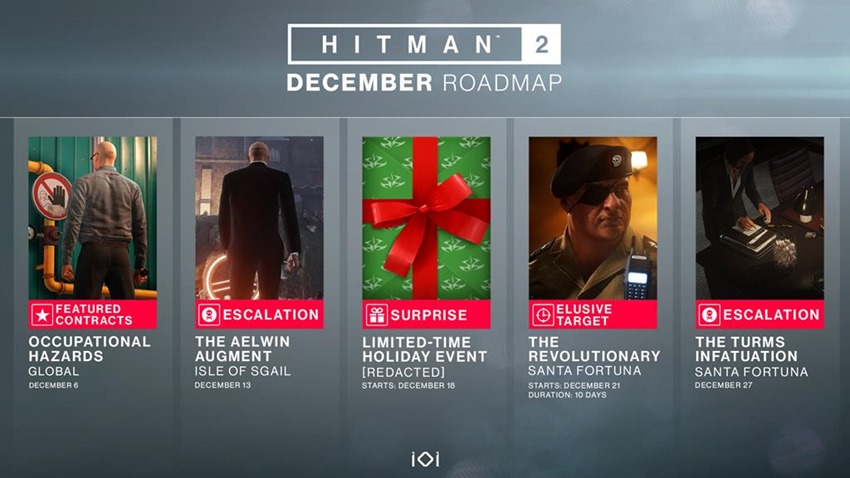 December 21 – The Revolutionary
A new Elusive Target will arrive in Santa Fortuna for 10 days and you'll be able to unlock the Casual Tourist with gloves suit if you manage to complete it.
Much like 2016's Hitman, that content will be bookended by other contracts and events. Including one ho-ho-holislay visit:
December 6 – Occupational Hazards
To kick things off, we've cherry-picked 5 Featured Contracts to be added to the game. All Featured Contracts are created by members of the community and then added to the game for all players to enjoy. For HITMAN 2, we will pick our Featured Contracts based on themes – and the first is 'Occupational Hazards', as all contracts are focused on jobs, occupations and professions. Later this month, we'll share information on the theme for January and how you can submit your contracts to be included.
December 13 – The Aelwin Augment
Escalation Contracts focus on your skills as Agent 47 and how you can adapt your playstyles to the various complications that we can throw your way. Escalations are not necessarily about immersion, but definitely give you a gameplay challenge. Our second Escalation Contract (we've already released one in Santa Fortuna!) takes you to Isle of Sgail and we think it'll be a memorable visit.
December 18 – Surprise!
A time-limited holiday surprise awaits you on December 18 for a limited time…
December 27 – The Turms Infatuation
We wrap up the month (pun intended) with an Escalation in Santa Fortuna. Enjoy!
And there you go! One of the best games of 2018, still has plenty of content up its sleeve. So if anyone in your family needs a Christmas present, get them Hitman 2. I don't care if grandma doesn't have a PS4, she damn well better play the game if she knows what's good for her.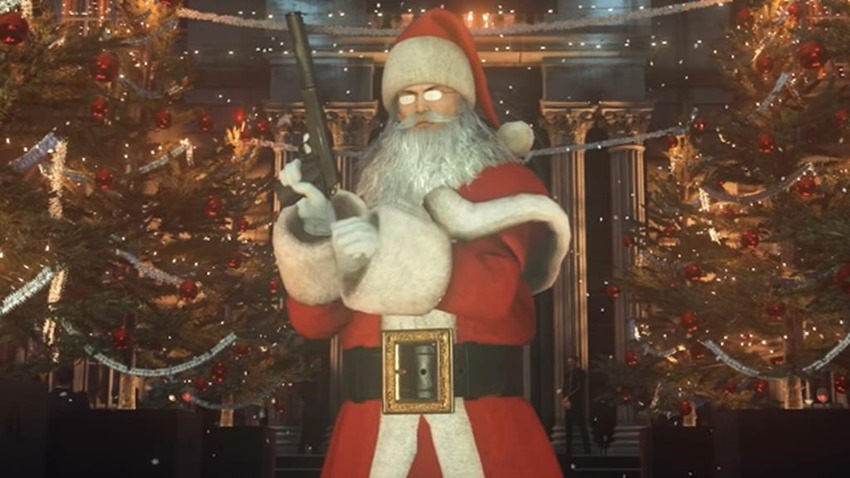 Last Updated: December 6, 2018