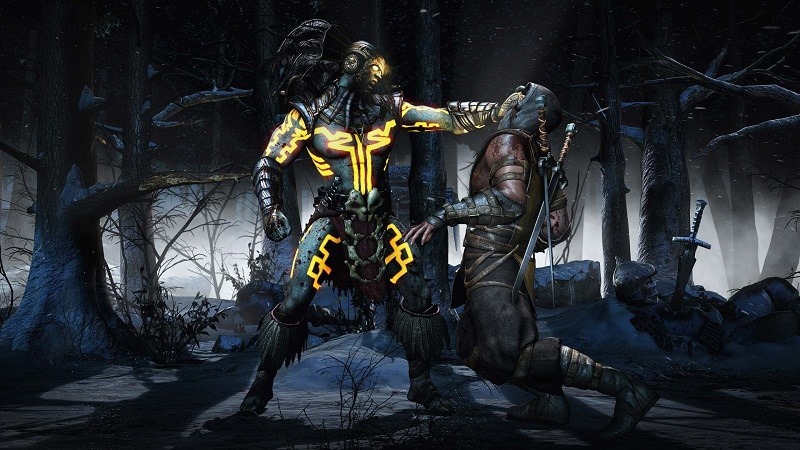 Well, that was quick. Yesterday, Ed Boon tweeted out a very explicit teaser, one that essentially said that Mortal Kombat XL would finally be making its way to PC. When that would actually happen though, remained a mystery.
It can't be too far off I'd imagine, because now, out of nowhere, an open beta for the fighter's multiplayer has surfaced on Steam. It'll be running all weekend until 10:00am PDT on August the 29th (via Destructoid). If you'd like to participate, you can grab the files right here. I'd recommend you start the download now though if you don't have fibre or LTE (like those bastards Alessandro, Darryn, and Geoff), as the content weighs in at a pretty chunky 30gb.
So why the open beta? Back in January, it surfaced that there were no plans to bring Mortal Kombat XL to PC. The reason why was simple – the original launch of X was a buggy mess. Slow frame rates, inexplicable crashes, and more riddled the port, which chased many fans away.
Yet, they all appear to be the forgiving type. In a recent tweet, Ed Boon asked people what they wanted next. Surprisingly, many voted for a PC version of XL.
And here we are now with an open beta, a lot sooner than anybody expected. NetherRealm Studios want to get the launch right this time around no doubt, which is probably why they are running this test in the first place.
The actual release date for Mortal Kombat XL remains unknown, but like I said, I can't see it being too far off. Well, not unless there's a lot of fixing to do. I don't think that'll be the case though. Mortal Kombat X came out a long time ago already, which has given NetherRealms ample time to get things fixed up. If anything, I believe this open beta is more of a "come and see that the game actually works now", and not really a technical test for feedback.
Last Updated: August 26, 2016