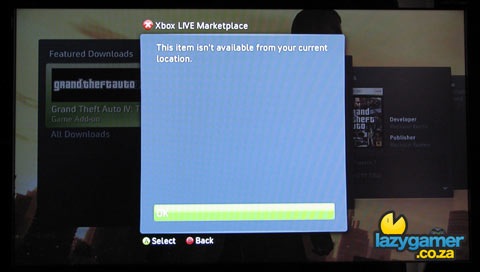 Just a quick post for any of you who are still wondering about The Lost and the Damned DLC for GTAIV, it has been confirmed that the DLC is indeed blocked for all South Africans, meaning that we probably won't ever have access to the expansion, well, not without the use of a VPN.
Once again, this really sucks and us South African are left behind. All of you who specifically bought the Xbox 360 version for the exclusive content must be feeling a little bit let down to say the least.
Microsoft are the lost and we are the damned.
[Thanks UnsafestCorpse for the tip and pic]
Last Updated: February 17, 2009