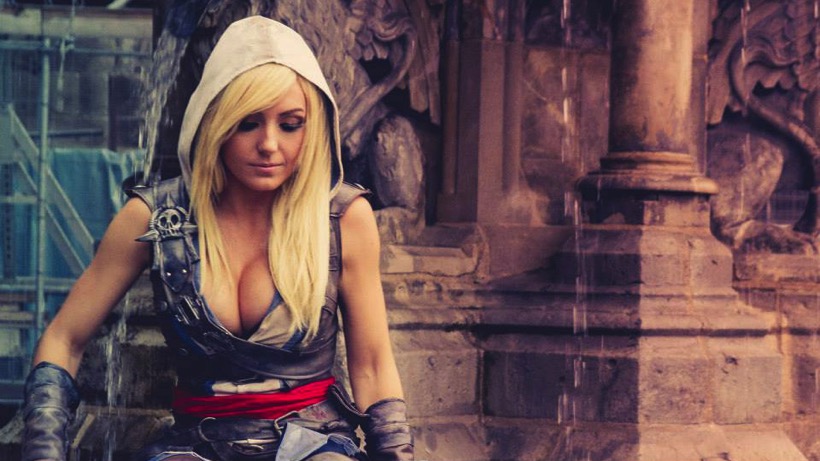 Do you live in South Africa? Do you like to dress up like your favorite comic book, gaming, movie or anime character? Do your tastes in cosplay run more towards a sex-positive approach rather than purely family friendly? Then do I have news for you!
Sexpo is returning to Joburg this year, and it's going to be super exciting. No, wait, that's not what I'm referring to! You see, for the past couple years, Lazygamer has attended Sexpo to see what's going on there. We've talked to a Dominatrix and a Porn Star about their favorite games, we got to interview Coco and Ice T, and we learned about all kinds of techie toys. But this year, we wanted to get involved. That's why we're actually going to be working together with Sexpo to bring you a sexy cosplay competition.
That's right, I wrote about how cool it was when they did it in Australia. It promotes sexual empowerment, gives a place for different expressions of characters outside of the rigid family-friendly rules of most events, and it is a great way to encourage alternative types of cosplay. Plus, there will be a R20 ooo cash prize pool (plus other hampers and prizes).
Even better, this year the timing is simply fantastic. Sexpo will be taking place at the Johannesburg Expo Centre, Nasrec, and the cosplay competition will take place on the Saturday, 29 October from 10-11am on the main stage. Entry to the expo will cost you R150 for a Silver pass and R250 for a Gold pass which includes entry into all lounges and priority queues. So, if you compete on the Saturday morning, you can use the same costume for a Halloween party.
Oh, and I forgot to mention, Tanya Tate, the porn star cosplayer will be hosting and we'll be on the panel of judges. What could be more fun?
Will you be entering this competition? Which character do you think would be most fun to dress as? Personally, I'd be keen to see some cool gender-bending cosplay – a nice female Deadpool or a hunky male Lara Croft. Oh, or how about a unique take on some Attack on Titan cosplay? If I could sew, I would totally go as a strong, powerful (and revealing) General Zod.
You will kneel before Zod!
Last Updated: May 31, 2016