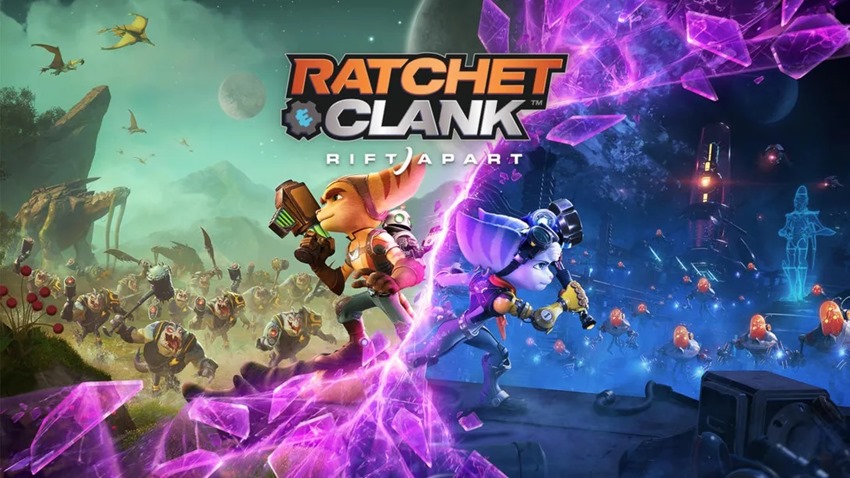 It's official! The next big PS5 exclusive, Ratchet & Clank: Rift Apart, will officially launch on June 11 this year. When the evil Dr. Nefarious uses a device that can access alternate dimensions to find a galaxy where he always wins, Ratchet and Clank are separated. As they try to re-unite, they will meet a new Lombax resistance fighter, explore new and familiar locales (but with new dimensional twists!), and wield a whole new arsenal of out of this world weapons.
But enough banter, here's the latest trailer!
Developer Insomniac Games says that if you've never played a Ratchet & Clank game before, now's as good time as any as this latest chapter will largely function as its own self-contained story. But with several nods to previous games, of course. It'll also be available in two flavours: The Standard Edition or the Digital Deluxe Edition which has a few extra goodies.
With that version, you'll unlock 5 additional armor sets, 20 Raritanium to get a head start on upgrading your weapons, a sticker pack to use in Ratchet & Clank's first ever photo mode, as well as a digital artbook and a digital soundtrack. The Carbonox armor from Ratchet & Clank: Going Commando (2003) is now updated with high-definition materials, lighting responses, and ray-traced reflections. Players who pre-order will also receive an early-unlock of the Pixelizer weapon, the retro-blaster from Ratchet & Clank (2016), also updated visually for the PS5 console.
For more on the game, don't forget to check out our hub that details everything we know about multi-dimensional adventure so far.
Last Updated: February 11, 2021